As of this writing, Mike Coy from Tex Mex Motors has not revealed what led him to leave (quit) the Gas Monkey Garage. He has not shared anything about it.
Tex Mex Motors on Netflix is about a team of skilled experts that find ancient, wrecked automobiles in Mexican junkyards and bring them all the way to El Paso, Texas, where they are restored. In this upbeat and entertaining reality series, as they turn junkers into treasures, we get an understanding of what it takes to turn a worn-out old car into a fully functional one.
The specialists' major objective is to turn scrap metal into unique masterpieces that will draw interested consumers willing to part with a sizeable sum of money to support these restored works of art.
Mike Coy, who leads the team of 6 experts, is a household name when it comes to car restoration. He was previously a part of the Gas Monkey Garage team, which was the focus of another reality show, Fast N' Loud. While the show has been canceled now, it appears he has left the Gas Monkey as well. As a result, many people are curious to know what lead him to leave the renowned car restoration shop. Well, we've got you covered.
Previously, we touched on Bronco, Borderline Customs, and if Jaime Hjelm is married.
Mike Coy Has Yet to Reveal What Led Him to Leave or Quit the Gas Monkey Garage!
Mike Coy (@mikecoy1) from Tex Mex Motors worked at the Gas Monkey Garage and was featured in Fast N' Loud for nearly a decade. While he isn't part of the team anymore, he has not revealed what led him to leave or quit the company.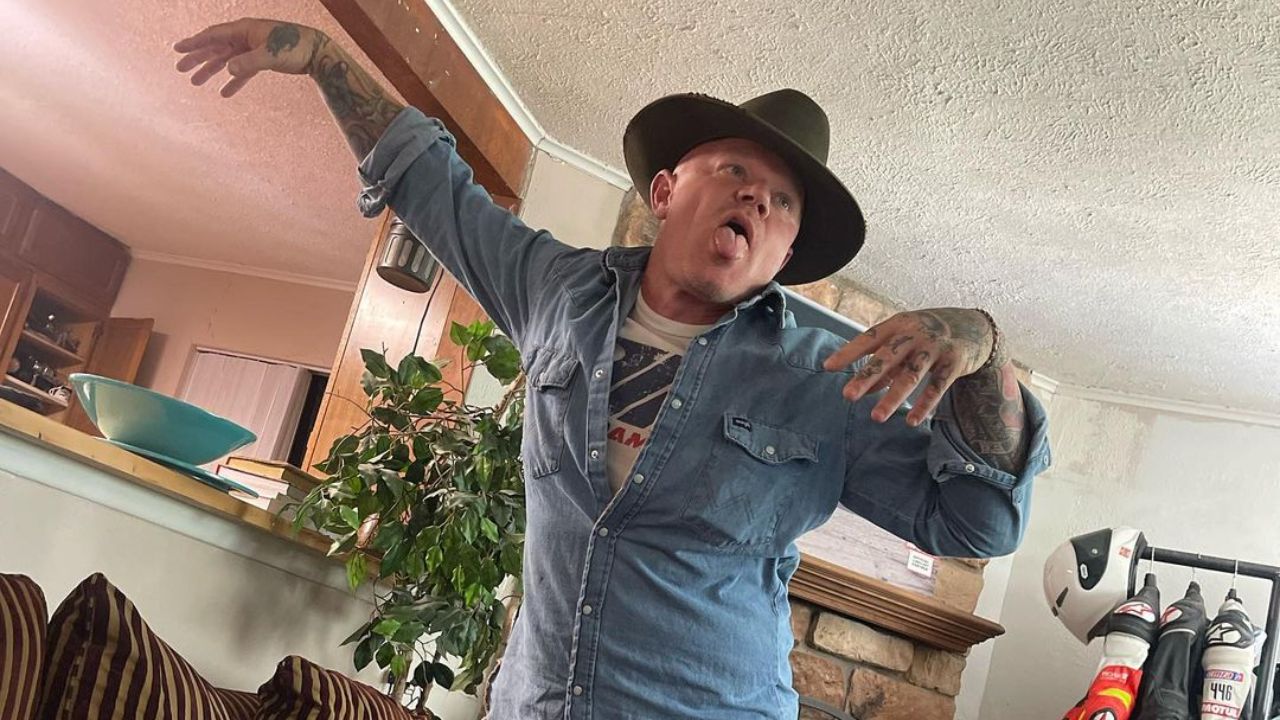 Mike Coy has not revealed why he left Gas Monkey.
Image Source: Instagram
His most recent public social media posts on the company were in back in 2019. However, he sparked his fans' anticipation for his return to the big screen in July 2022 by posting an Instagram photo of some TV cameras with the inspiring caption, "New beginnings."
When a fan commented, "Gas Monkey, Mike?" Mike Coy responded, "No, Monkey." Furthermore, Richard Rawlings, the owner of Gas Monkey Garage, put his collection of 29 cars up for sale on Bring a Trailer for a week, and all 29 were insanely expensive!
Additionally, Discovery canceled Fast N' Loud in 2020. We can assume Mike left Gas Monkey because it was no more in the spotlight and he wanted to do something people would recognize. However, we request you to note that it is just an assumption. We will get back to you as soon as we get any confirmation about the mystery.
Know More About Mike Coy!
Mike Coy, Steve Coy's son, is an automobile enthusiast who has amassed a wealth of information regarding four-wheelers. He has, however, also visited numerous renowned events for competitive motorcycle sports, and he is a big supporter of them.
Mike Coy is a big time animal lover.
Image Source: The Cinemaholic
It is hardly surprising that Mike is pretty well-known online given the reputation he has built up over the years. In reality, he has close to 36 thousand Facebook fans and more than 221 thousand Instagram followers.
Mike is a big animal lover, as one would expect from a Rodeo fan, and his dog Nacho is even featured in the reality series as the "shop dog." In fact, when deciding on the name under which the six-person business should operate, he actually recommended Nacho's Garage, but the group ultimately chose Borderline Customs. Mike also enjoys getting tattoos, and his body is covered in numerous ink stains. He does, however, appear to enjoy spending time with his friends more than anything else.
Talking about his relationship status, Mike is reportedly dating Costanza Pri. They allegedly started dating in the latter half of 2019, and from 2020 to 2021, she was frequently highlighted on his social media. However, the two haven't been pictured together in a while, leaving one to wonder if they really are still dating.