In Sweet Magnolias, Cal was fired after the wife of the under-fire mayor, Mary Vaughn, found out that he was previously involved in an assault and battery.
Based on the Sherryl Woods' eponymous book series, Sweet Magnolias on Netflix portrays the lives and relationships of Helen, Maddie, and Dana Sue, three best friends who reside in the North Carolina town called Serenity.
Maddie begins dating former MBL player and baseball coach Cal Maddox in season one. Their passion and connection are a recurring theme in the Sweet Magnolias trilogy.
We see Cal in a dark phase. We learn that he and the "sweet magnolias" trio are preparing for his defense after he was involved in a fight against Stu in the Season 2 finale. For your information, Cal was struggling after he was fired as a baseball coach in Season 2. However, many viewers have been unable to remember why he was fired. Well, we've got you covered.
Previously, we touched on Heather Headley and Trish.
Cal Was Fired After Mary Vaughn Found Out That He Was Previously Involved in an Assault & Violence: Sweet Magnolias Update!
Mary Vaughn utilized the information she had on Cal to get him fired as Serenity High School's baseball coach in Season 2 of Sweet Magnolias. And we later find that this information was linked to his previous arrest for assault and violence.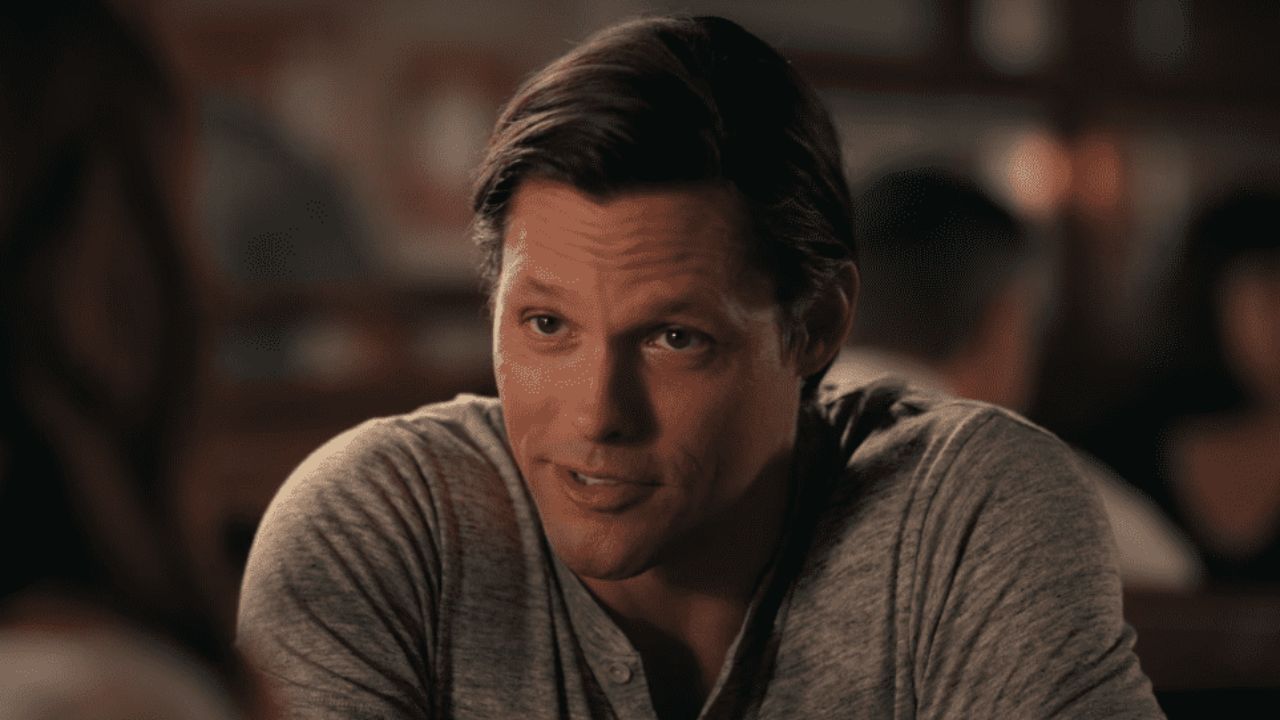 Cal was fired as he was previously engaged in an assault.
Image Source: Netflix
As we discover early in the season 2 finale, once Cal's injury destroyed his baseball career, he began to spiral and reached a dark place. Mary is the mayor's wife, and she wanted to send a message to those seeking to remove him from office. Although he thought he had moved over this troubling time in his life, Mary dug it up and used it as justification to fire him.
Fortunately, he had friends who helped him get out of it, and he's been working on his anger management ever since, but the demons of his past have now caught up with him and returned to haunt him.
What Did Cal Do?
Cal ended up hitting a man called Stu in the season 2 finale of Sweet Magnolias after a heated argument at Sullivan's Restaurant. Cal, still hurting from the loss of his career, let his rage get the best of him in the last minutes of season 2.
Cal was involved in a fight with a man named Stu.
Image Source: HITC
A man named Stu appeared at Dana Sue's restaurant and expressed his love for Cal, even promising to go to any length to get Cal his job back. Cal's attempts to calm down the situation are pointless, and things swiftly escalate when Dana Sue calls the cops to report a problematic visitor. As a result, Stu became enraged and began making sarcastic remarks against Maddie, which enraged Cal even more.
Cal took matters into his own hands after Stu continually refused to go, and pushed the unwanted guest towards the door before losing his temper and hitting him just as the police arrived. The consequences of the restaurant altercation take center stage in the opening episode of season 3.
For a little context, Stu is a guy Cal met earlier in season 2, notably in episode 8. Stu, played by David A. MacDonald, approached Cal at a black-tie charity function and requested him to autograph his baseball card. Before his father fell ill, Stu confessed that he and his late father were both enthusiastic baseball fans who were inspired by watching Cal play.
Cal expressed his condolences, having also lost his father before Stu graciously bid him and Maddie the evening. However, the meeting definitely left an impact on Stu, who believed his two-minute talk with Cal was the beginning of a friendship, which is why he was so eager to help Cal after learning of he was fired.
Before leaving, find out if Helen and Harlan are related and what a recall petition is.