The rumors about Heather Headley's pregnancy are completely baseless and untrue. However, the Helen actress has 3 children with her husband, Brian Musso. Follow to know about them in detail, including the name of her daughter.
Sweet Magnolias, created by Sheryl J. Anderson, is a moving romantic drama TV series available on Netflix. It is based on Sherryl Woods' namesake novels and follows Dana Sue, Maddie, and Helen, the lively titular trio friends in the lovely town of Serenity.
As life throws difficulties their way, the girls become each other's strongest supporters and cheerleaders. They progressively understand the value of friendship and community as they negotiate familial complications, dysfunctional relationships, and career obstacles. Viewers have praised the show for its emotional representation of strong female friendships as well as its lovely depiction of small-town hijinks.
While Helen has been struggling to have a baby in the show, many people wonder if the Helen actress, Heather Headley, is pregnant in real life. Rumors have been circulating on the Internet that Heather is expecting a child. Well, here's the truth about her pregnancy.
Previously, we touched on Cal and Trish.
Heather Headley Pregnancy: While the Helen Actress Is Already a Mother of 3 Children, She Is Not Expecting Another One!
No, Heather Headley (@heatherheadley) is not pregnant in real life. All the gossip about her pregnancy on the Internet is false and baseless. However, she is not childless like her character in Sweet Magnolias.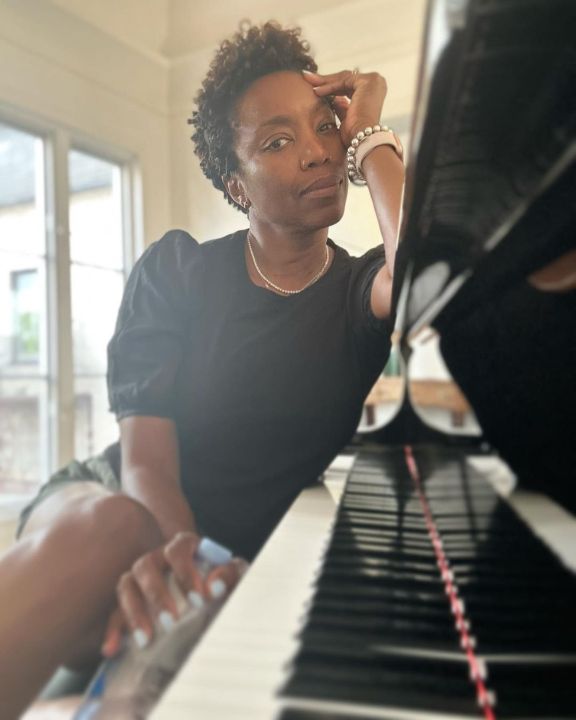 The rumor about Heather Headley's pregnancy is untrue.
Image Source: Instagram
The Helen actress is the devoted mother of three gorgeous children. Her parental experience began when she married her husband, Brian Musso, an investment manager who previously played for the New York Jets. Heather and Brian both attended Northwestern University, where they lay the groundwork for their lovely family.
They became parents for the first time on December 1, 2009, when their son John David was born. They were overwhelmed with affection and a sense of duty as a result of the responsibility. Their family continued to increase throughout the years. Jordan Chase, their second son, was born on August 18, 2014, adding even more joy to their loving home. Heather and Brian treasured every moment they spent with their two wonderful boys.
Their joy increased in April 2019 when they received their third child, a lovely daughter, completing their triad of blessings. Heather accepted her job as a mother to a daughter with grace and delight, and the arrival of a newborn girl added an extra touch of sweetness and fun to their family. However, they have yet no revealed the name of their daughter.
While Heather Headley has been blessed with her beautiful 3 children, we can assume she is unlikely to have another one since she is already approaching her 50s. Regardless, we believe she has everything to live a happy and prosperous life.
Know More About Heather Headley's Husband, Brian Musso!
Heather Headley's husband, Brian Musso, currently works as an investment advisor. He was born on September 11, 1975, in Alexandria, Louisiana, in the United States of America. He is the son of Johnny Musso, a former football player. His father was a noteworthy football player who played for the BC Lions in the Canadian Football League for three seasons. He also played for the Chicago Bears in the National Football League.
Heather Headley and her husband, Brian Musso.
Image Source: Getty Images
Brian's identity, however, extends beyond being in the spotlight as a famous husband; he has established a prosperous career for himself in his own right. In addition to being the son of a popular football player, he also played for the prestigious New York Jets previously, where he most likely received vital knowledge and insights into the cutthroat world of professional football.
Brian has moved on from his sporting career to pursue a career in finance and entrepreneurship. He is now a well-known financial advisor and a successful entrepreneur, demonstrating his commercial skills.
Despite his accomplishments, Brian's marriage to the brilliant Heather Headley means he is constantly in the spotlight. Nonetheless, his existence has a deeper depth that does not usually make headlines.
Before leaving, find out if Helen and Harlan are related and what a recall petition is.