No, Harlan and Helen are not related to each other on Sweet Magnolias. Despite sharing the same race and having similar names, both starting with the same letter, they are not related in any way.
Created by Sheryl J. Anderson, Sweet Magnolias is an appealing romantic drama TV series on Netflix, based on Sherryl Woods' eponymous books. The plot centers around Maddie, Dana Sue, and Helen, three childhood friends who live in Serenity, a beautiful town.
The trio, popularly known as the "sweet magnolias," leads each other through life's bittersweet path and becomes a force to be reckoned with for their loved ones. Aside from their love relationships and professional problems, the drama focuses on their adult children's interwoven lives. With the first season airing in 2020, the streaming released recently released Season 3, which also happens to be the most dramatic season.
Of course, viewers have a lot of questions about the show, plot, characters, and cast members. One question that has recently captured our attention is whether Helen Decatur and Harlan Bixby are related to each other in the show. Well, we've got you covered.
Previously, we touched on Heather Headley.
Harlan and Helen Are Not Related to Each Other on Sweet Magnolias!
No, Harlan and Helen are not related to each other on Sweet Magnolias. Even though their names seem like a brother and a sister, both starting with the same letter, they do not share the same bloodline. And of course, they're both black. However, it's not why people have been asking if they are related to each other.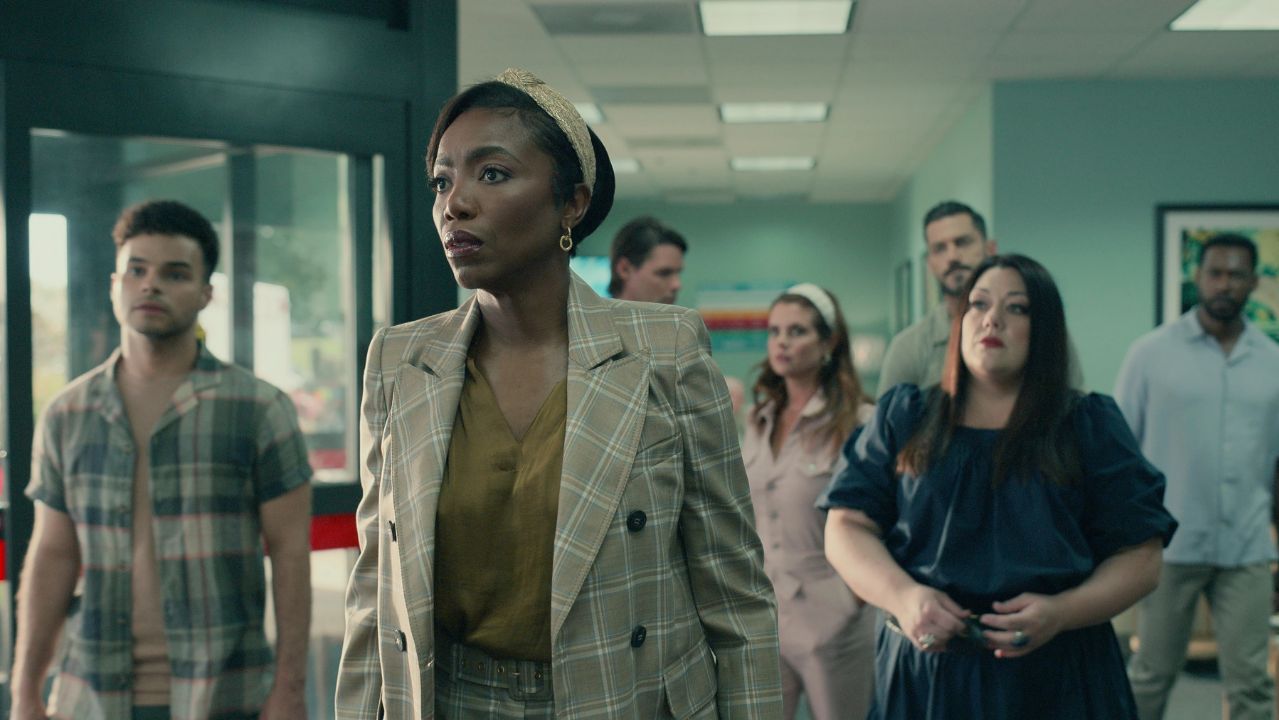 Helen and Harlan are not related to each other.
Image Source: TV Fanatic
When Harlan's father had a stroke in Sweet Magnolias Season 3 Episode 6, everyone rallied around him. They ignored their disagreements and focused on their common friend. When Helen suffered a loss, she couldn't think of someone to turn to who wasn't going to judge her. Isn't that sad?
Harlan has mostly been a supporting character, helping Cal with baseball, so learning more about his family was interesting. It's frightening to witness a loved member fall and not know what to do, especially when you realize it may be a stroke. This was the optimum moment to put on the foundation.
While Ronnie and Skeeter would have fixed up Harlan's house with their own money, this allowed them to make cutting-edge alterations to help his father get around easier. As indicated in Sweet Magnolias Season 3 Episode 2, the boys have turned these basketball evenings into Margarita nights. On the courts, they tried to distract Harlan with hard talk. This plotline, as lovely as it was, served only to underline the divide between the Magnolias.
Helen wasn't even responding to their texts since the quarrel had grown so severe. She only answered the one about Harlan, and after they talked about the foundation, she went back to court. And that's it. This is why many people wonder if Harlan and Helen were related to each other.
Sweet Magnolias Season 4 Update: Has the Show Been Renewed Already?
While Sweet Magnolias has yet to be renewed for Season 4, we believe there should be, given that Season 3 is presently the most popular show on Netflix. Fans have waited almost a year to see our wonderful main trio, and they are definitely relishing every minute – maybe numerous times.
Netflix has yet to announce Season 4 of Sweet Magnolias.
Image Source: Netflix
Still, you know how Netflix is: they take their time when it comes to announcing program renewals. So, while there hasn't been any news about Sweet Magnolias returning for Season 4, there's no cause to be concerned just yet.
If the series returns for Season 4, there will be plenty of stories to take up, many of which were established in the Season 3 finale. SPOILER ALERT: We still don't know what Mayor Lewis was up to with those plundered funds, and Helen continues to encourage Peggy to run for government. What's the deal with Helen and Erik? And will Erik's new connection with Genevieve jeopardize his and Helen's reconciliation?
Similarly, Isaac was going to tell Noreen something vital, most likely that he is her baby daughter's half-brother. Annie and Ty were even seen holding hands in the season finale! There are simply too many unfinished business and fresh stories for the program to conclude now!