Uzo Aduba has undergone a drastic weight gain transformation in recent weeks and people wonder the real cause. Well, the Painkiller star is pregnant.
Netflix's Painkiller is a fictional portrayal of the true events surrounding the opioid crisis. The show tells a shocking and devastating story that reveals the horrible nature of pharmaceutical firms, which are just concerned with making money, as it develops through the perspectives of several persons.
Richard Sackler, who is intent on amassing as much money as he can because he believes that this will help him secure his uncle's legacy, is the main character we follow as events unfold. We see events through the viewpoint of Richard Sackler, who is obsessed with making as much money as possible in order to solidify his uncle's legacy.
Many talented actors have been cast in the Netflix series, including Uzo Aduba. And most recently, her fans have noticed that she has gained weight drastically. As a result, they want to know the reason behind her weight gain. Well, there's good news.
Previously, we touched on Tyler Ritter and Taylor Kitsch's wife.
The Reason Behind Uzo Aduba's Recent Weight Gain Is Her Pregnancy!
If you've seen the recent appearance of Uzo Aduba (@uzoaduba), you also might have noticed that she has undergone significant weight gain in recent months. And if you've been following her on Instagram, you are probably aware of the reason behind her transformation.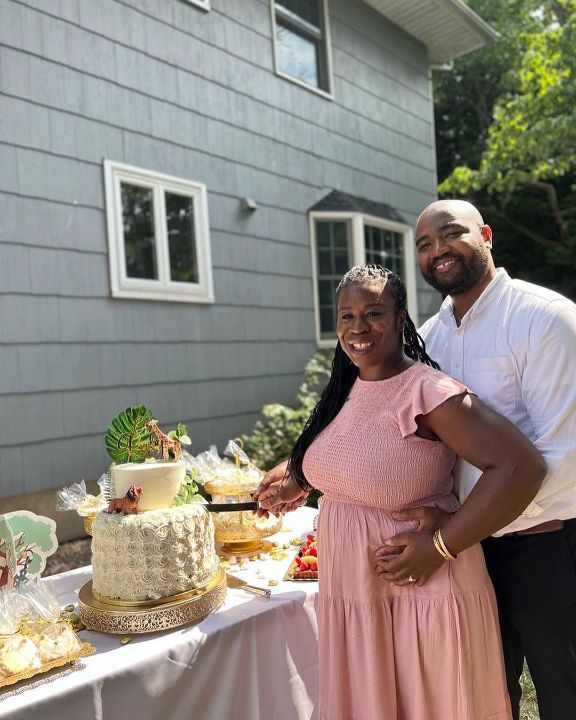 Uzo Aduba's weight gain is due to her pregnancy.
Image Source: Instagram
Well, the 42-year-old actress is pregnant. Yes, you read it right. The Painkiller star is finally about to become a mother. She announced about pregnancy on June 12, 2023, with the caption,
What a blessing. My husband Robert and I are so happy to enter this next chapter together as parents. I am beyond excited. I get to be someone's Mommy! I know as the three of us continue to grow, our only, ONLY goal will be to love you, little one. My goodness. Look what God has done.
Just 4 days ago, Uzo Aduba and her husband had a baby shower. Taking to Instagram, she thanked her friends and family with the caption,
Our Baby Shower:). It was such an amazing feeling to have our families host a baby shower for us and to spend great time with our loved ones. Robert and I get more and more excited with everyday. To our friends and family- thank you for sharing in this journey with us and for making sure this baby knows just how loved they already are. We had a good good time! p.s. this dress choice is hinting at nothing. I honestly just liked the color.🤗😉
Aduba and her husband are clearly looking forward to becoming parents for the first time. While a few more months are still remaining before their child arrives in this world, Uzo will further undergo weight gain in the coming months.
Meet Uzo Aduba's Husband, Robert Sweeting!
Uzo Aduba first made her marriage to her husband, Robert Sweeting, official in 2021, one year after they tied the knot in New York. The pair isn't very outspoken about their PDA, but every now and then they post adorable remarks on social media about one another and show up for one another at events.
Uzo Aduba and her husband, Robert Sweeting.
Image Source: Instagram
Her husband is a director at Creative Destruction Films, a company that produces online, in-app, and social media entertainment. On social media, Sweeting frequently shares snippets of his work, including behind-the-scenes photos from the set. He is also a photographer.
Sweeting posted a picture of the couple from the wedding on Instagram to mark their one-year anniversary in September 2021 with a lovely message,
One year ago I married this gorgeous, talented and incredible woman. This past year has made me appreciate the fragile nature of life and the importance of living it. At a time where the world is upside down, we learned to find joy and peace in each other. You are the greatest person I've ever known, and I'm proud to be your husband.