Taylor Kitsch does not appear to have a wife (spouse) or a girlfriend in 2023. However, he has previously dated numerous stars, including Rachel McAdams, Minka Kelly, and more.
Painkiller on Netflix is a fictionalized portrayal of true events that was created and written by Micah Fitzerman-Blue and Noah Harpster. It is based on the New Yorker article, The Family That Built an Empire of Pain by Patrick Radden Keefe, and Pain Killer: An Empire of Deceit and the Origin of America's Opioid Epidemic by Barry Meier.
The drama series has gripping on-screen performances from a superb ensemble cast that includes Matthew Broderick, Uzo Aduba, Taylor Kitsch, Dina Shihabi, West Duchovny, John Rothman, and Clark Gregg.
With the release of the series, we've found that many people have been curious to know more about Taylor Kitsch's relationship status. They wonder if he has a wife or a girlfriend in 2023. Well, let's get started.
Previously, we touched on Tyler Ritter and Uzo Aduba's weight gain.
Taylor Kitsch Does Not Appear to Have a Wife or a Girlfriend in 2023!
As of 2023, Taylor Kitsch (@taylorkitsch) does not have a wife (spouse). Even though he prefers a very private life, we can confirm that he has never been married. Matter of fact, the Painkiller star does not appear to have a girlfriend as well. Thus, we can assume he is single right now.
Taylor Kitsch does not have a wife in 2023.
Image Source: Instagram
However, he has been in numerous relationships before. In 2007, there were media reports that Taylor and Minka Kelly, his co-star from Friday Night Lights, were dating. However, neither of them addressed the rumors at the time. Years later, Taylor revealed that they were dating in a radio appearance. He also said that he spent most of his time in a relationship on the Friday Night Lights set.
Likewise, Minka revealed in her memoir, Tell Me Everything, for the first time saying how her relationship with Taylor influenced both her personal and professional life. She wrote,
Life became very difficult both on and off set whenever we broke up. We were young and had very few tools to handle our emotions and personal grievances. On the days we had to work together and were broken up, he didn't want to be in the hair and makeup trailer at the same time I was.
She also said that as the news of their breakup spread, everyone on the set used to feel uncomfortable whenever the former couple was around. However, Kelly claims that none of her co-stars were kind to her.
Similarly, Taylor Kitsch and Jennifer Welch were once rumored to be dating. While their relationship history is not widely known, they reportedly started dating in 2014. The alleged former couple was frequently seen together in public.
Taylor Kitsch's Dating History: Split With Rachel McAdams, Jessica White & More!
After splitting from his fitness teacher Jennifer, Taylor Kitsch is said to have become close with Rachel McAdams, his co-star in True Detective. In this regard, a knowledgeable insider addressed their closeness and stated,
It hasn't been long. But it's serious. I don't know if it's full-blown love yet, but they talk constantly.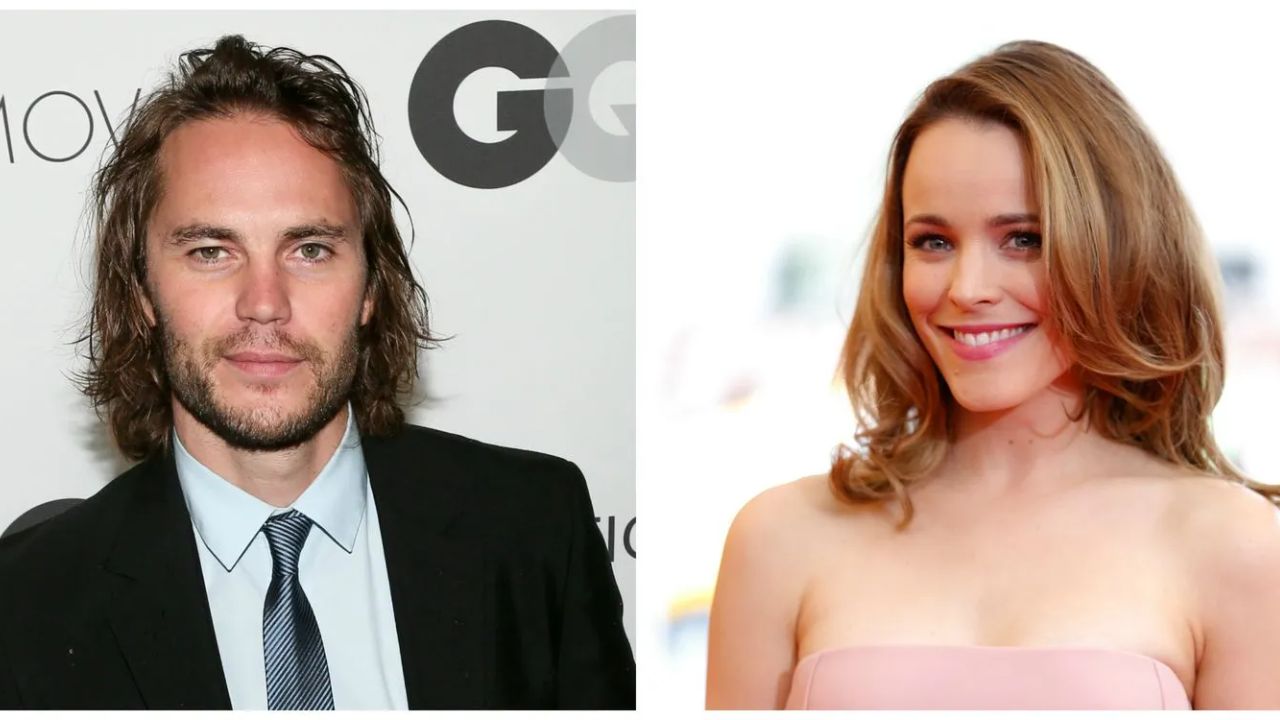 Taylor Kitsch and Rachel McAdams never confirmed their relationship.
Image Source: GLAMOUR
The allegation caught on like wildfire when the two were seen having dinner together at Osteria Mozza in West Hollywood. However, neither of them ever accepted nor rejected the allegations. Rachel made her relationship with American screenwriter Jamie Linden public during the split rumors with Taylor.
Similarly, Taylor Kitsch was linked to actress and fashion model Jessica White. Following their appearance in a steamy calendar shot in 2006, rumors about their relationship started to spread. However, no side ever confirmed it. Along with White, Kitsch was once said to have been dating Miss Australia Laura Csortan.
Regardless of all the rumors, Taylor appears to be single in 2023. We pray he finds his to-be-wife sooner as he is already 42 years old. On the other hand, there's a high chance he might be dating in private but does not want to reveal it to the public.