While most Love Is Blind viewers are focused on blaming Lydia, some believe Uche is a narcissist and is responsible for the situation between him, Lydia, and Aaliyah.
Viewers of Love Is Blind were shocked to learn that Uche Okohora and Lydia Velez Gonzalez, two of the participants of Season 5, had dated in the past. However, Aaliyah Cosby, Uche's main connection and Lydia's BFF, was the one who was shocked even more than the viewers.
Following the revelation, the Netflix reality dating series was changed, with Aaliyah shockingly choosing to leave the pods off-camera as Uche was about to pop the question. Even though she didn't inform a shocked Uche that she was quitting the experiment before he ever had a chance to propose, the two ultimately met in person in the recently released episode 7.
On the other hand, some viewers have recently expressed their doubts about Uche. While Lydia is heavily criticized for their situation, many people it was Uche who created the situation. They believe he is a narcissist. Well, let's discuss it in detail.
Previously, we touched on Stacy and the game characters.
Love Is Blind: Some Viewers and Critics Believe Uche Is a Narcissist!
Recently, there have been claims on the Internet that Uche (@imabovethelaw) is a narcissist and he is also responsible for the situation between him, Aaliyah (@aalove4_), and Lydia (@lavg) in Love Is Blind. And we agree that there is more than one reason why some viewers and critics believe so.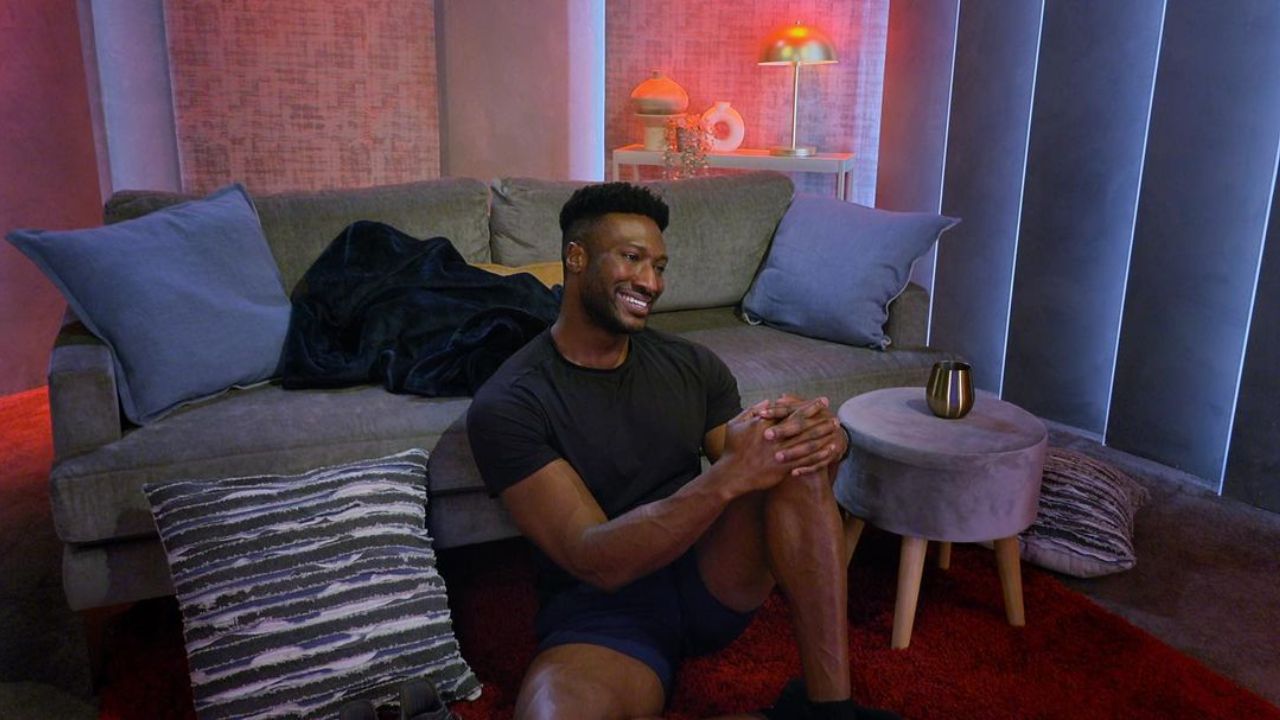 Uche has been accused of being a narcissist and creating the situation between the trio.
Image Source: Instagram
Firstly, he revealed to Aaliyah that Milton wanted to move forward with his relationship with Lydia. Here, we can assume he informed Aaliyah so she would pass it on to Lydia, her pod partner. Some viewers have been claiming that he has been manipulating both Aaliyah and Lydia, and he cannot handle seeing Lydia with someone else.
Secondly, viewers don't want to believe that Uche didn't recognize the voice of someone he dated and slept with. It seemed as if Uche was the one who stalked Lydia in coming in Love Is Blind.
Similarly, there are other multiple reasons. He lied to Aaliyah that he was never serious about his relationship with Lydia. He also lied about cheating until he got caught. Additionally, it seemed he was trying to manipulate Milton to not date Lydie multiple times.
It seemed Uche didn't want Milton to date Lydia.
Image Source: Instagram
Whether or not he is a narcissist might be a debate, but we cannot ignore what wrongs he has done. Analyzing the situation and their behavior, we agree that he is mostly responsible for their situation in the Netflix show.
Reddit Users Discuss Uche's Behavior in Love Is Blind!
Of course, many people discussed Uche's activity on Reddit and it appears most people agree he is a narcissist. One person wrote,
As a man myself... I think Uche is definitely lying and being very manipulative. The way he was talking to Lydia and telling her to come back in a high tone voice, and then telling Milton he wanted to speak with her and then with him was so far off. If some of you didn't notice that then I don't know what to say. He came across very controlling, and seems like he's trying to sabotage Milton's relationship with Lydia...
Similarly, another wrote,
Uche and Lydia are cut from the same cloth. They're both narcissists and that whole relationship has probably been going on for a long time - this was no coincidence. They probably signed up for the show at the same time, too. Uche looking for someone to control. Lydia is looking for someone to control, but wants them to think they control her. Just no on both of them.
Likewise, a third user wrote,
They both seem like the toxic couple, that break up and make up constantly while dragging everyone else into their mess. Uche originally told Aaliyah they dated he broke it off then they met up and slept together. Then out of the pods he tells her a long history of back and forth it's like him and Lydia try go tit for tat with each other, I wouldn't be shocked if they both decided to go on the show together to be petty.
Before leaving, find out about the I Thank God That Your Love Is Blind song.