Stacy Snyder from Love Is Blind is 35 years old and her birthday is on September 26th. According to reports, she was born in 1989 in California.
Love Is Blind, created by Chris Coelen, is a Netflix dating reality TV series in which a group of unmarried and attractive men and women participate in a social experiment in order to discover love and get engaged. The twist is that they must first choose their individual prospective partners and decide whether or not to marry them before they can converse in person
Given as much attention the series has garnered each season, it's no surprise that viewers are always curious about what their favorite characters are up to. Consider Stacy Snyder from Season 5, whose on-screen path was full of unexpected turns and twists.
Of course, there is a lot of interest in her personal life and background right now. However, they are also curious to know how old Stacy is. Well, here is everything you need to know.
Previously, we touched on JP, Renee & Carter, Uche, and Lydia.
According to Sources, Stacy Snyder From Love Is Blind Is 35 Years Old as She Was Born on September 26, 1989!
Stacy Snyder from Season 5 of Love Is Blind, is reportedly 35 years old as she was born in 1989 in California and raised in Nashville. According to reports, her birthday is September 26th. The Netflix show features singles who are prepared for marriage, in contrast to other dating shows that frequently feature singles in their twenties.
As a result, the majority of the Love Is Blind cast members are in their late twenties to mid-thirties, making Stacy the ideal age for this hit reality TV show. She is approximately three years older than her 32-year-old, Izzy.
Stacy Snyder from Season 5 of Love Is Blind is reportedly 35 years old. 
Image Source: Instagram
Although little is known about Stacy Snyder's life prior to moving to Houston, some hints may be discovered on her social media. According to her Instagram account, she worked in numerous retail professions in the Nashville region.
She also earned a Bachelor of Science in Retail and Consumer Science from the University of Tennessee in Knoxville in 2010. Later, she relocated to Houston in 2014 for employment and hasn't looked back since.
Despite the fact that Stacy is described as a director of operations on Love Is Blind season 5, it is unclear where she has this position on the show. According to her LinkedIn, she is the Head of Operations for Petromar in the greater Houston area, a position she has held since 2014.
However, the Netflix cast does have some interesting side jobs. She founded The Closet Audit and The Face Audit, and she also works as a personal stylist. She also teaches Pilates at Method Pilates in Houston.
Furthermore, Stacy Snyder can also be found on her Instagram handle (@stacyrenae926). The Houston resident is very active on the social networking platform, constantly uploading photographs of herself out with friends and promoting her style business.
Before Love Is Blind season 5 premiered, Stacy had just over 3,000 followers, which is projected to skyrocket in the coming days. She appears to enjoy traveling, going to the beach, promoting her businesses, and fitness, and spending time with friends and family, based on her Instagram.
Are Stacy Snyder and Isamel "Izzy" Zapata From Love Is Blind Still Together?
Stacy Snyder and Isamel "Izzy" Zapata (@izzyzapata_) from Love is Blind appeared to be a match made in heaven, from being funny with one another to exploring their connection in far more intimate ways to being comfortable in quiet.
However, things began to fall apart a little when they visited one other's homes, especially because it made him feel as if she was very materialistic, while she was hurt by the dismissiveness of his background.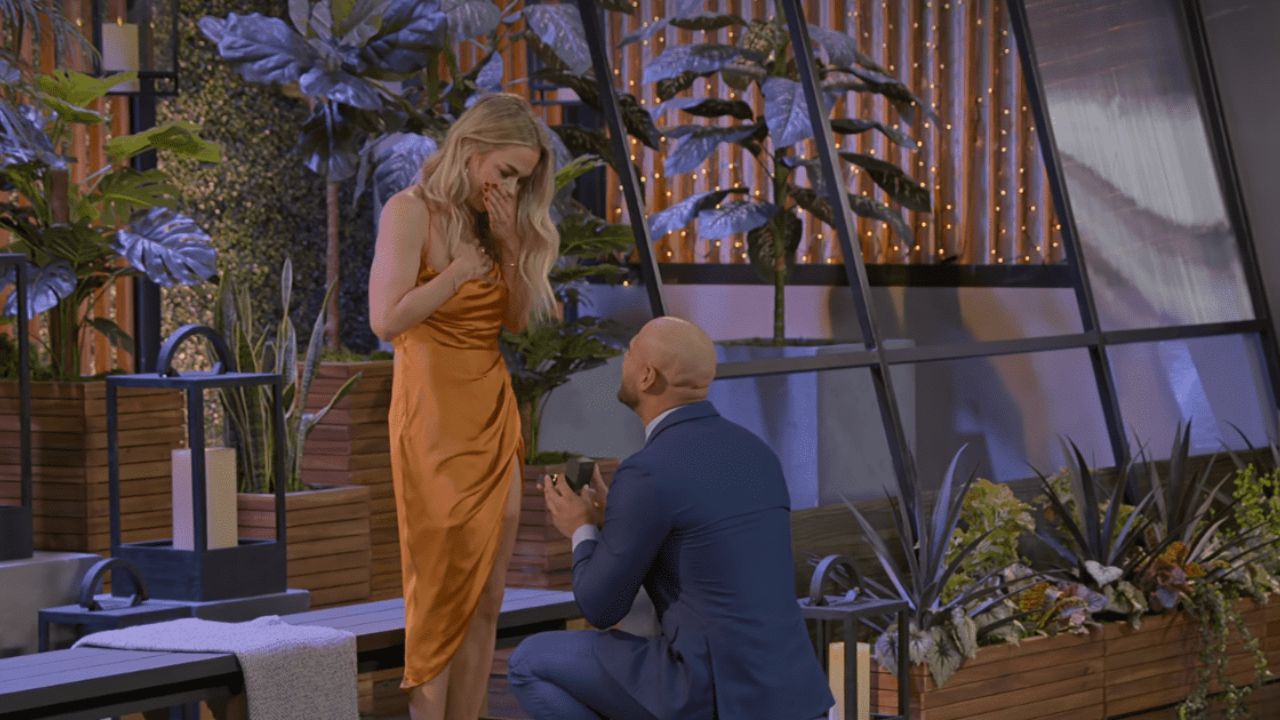 Stacy Snyder and Isamel "Izzy" Zapata appear to be still together.
Image Source: MEAW
Nonetheless, the pair were able to not only speak things out amongst themselves, but they were also able to remain open with their families, which further cemented their bond in a manner that no other could.
As a result, we're pleased to announce that Stacy and Izzy appear to be still together - neither of these Houston, Texas, residents have publicly affirmed or denied this as of writing, but their internet presence suggests a continuous connection.
After all, the latter just uploaded a snapshot from the event in which he's alone with his beau's father, simply referring to him as future father-in-law in the caption, making things appear extremely positive.
We honestly can't wait to see what's next for them, whether as individuals or as a couple, since we're incredibly excited for them and rooting for their happiness.
Before leaving, find out about Stacy's makeup and I Thank God That Your Love Is Blind song.