Sophie Lancaster's boyfriend, Robert Maltby, recovered after being in a coma for a week. We're unsure what he is up to now. As per his last interview, he used to live in Bacup, Lancashire, a 10-minute walk from the skate park where Sophie was killed.
Sophie Lancaster was a young British woman who sadly perished as a result of a hate crime. She was born in Heywood, Greater Manchester, England, on November 26, 1986. She developed a love of alternative music and style as she was growing up.
Dark clothing, body piercings, and different haircuts were all part of her recognizable gothic look. Sophie was a compassionate and creative person who frequently used her beauty and interests to express herself.
Tragically, on August 11, 2007, a group of young people attacked Sophie and her boyfriend in a park in Bacup, Lancashire, just because of their unique appearance. The vicious and unjustified attack left Sophie and Robert with serious injuries. Due to her wounds, Sophie went into a coma and passed away suddenly on August 24, 2007, when she was just 20 years old.
Even though it has been over 16 years since the event took place, we're recently found that many people have been interested to know where her boyfriend is now and what happened to him. Well, we've got you covered.
Previously, we touched on the relationship status of Taryn Manning and Wander Franco.
Details on Sophie Lancaster's Boyfriend, Robert Maltby: Interview Update!
Sophie Lancaster and her boyfriend, Robert Maltby, were into gothic fashion. While Sophie was 20 years old, Maltby was 21 at the time. He was studying Arts at Manchester. The couple had already dated for more than 3 years at the time of the incident.
Both Sophie Lancaster and her boyfriend, Robert Maltby, were both attacked and left unconscious.
Image Source: The Observer
They first connected in 2005 through a mutual friend, and in a 2017 interview with The Guardian, Maltby described how he and Sophie forged a strong friendship. He said,
We'd see friends at weekends, but day-to-day it was just the two of us. It was always just Rob and Sophie.
At around 1:10 am on Saturday 1 August 2007, Sophie Lancaster and her boyfriend were attacked by a group of five young men, near the skate park in Stubbylee Park, Bacup.
At the time of the incident, the couple were making their way home on foot. Ryan Herbert and Brendan Harris were among the gang who initially attacked Robert and knocked him unconscious.
Sophie, who was attempting to protect Robert, was then the victim of a "sustained and vicious attack" that included kicking and stamping on her head until she too lost consciousness.
Later, the police concluded that their likely attack had been prompted by their gothic attire and outward look. The families of Sophie and Robert concurred that the two had previously encountered difficulties as a result of their attire, hairstyles, and body piercings. After the attack, Sophie and Robert were both admitted to the hospital. Robert suffered internal bleeding and a coma as a result of his wounds, but he finally made a full recovery.
Sophie had to be put on life support after also slipping into an intense coma. On August 24, 2007, she was taken away from life support after medical personnel predicted that she would never regain consciousness. She later died on the same day.
Outrage and attention were widely felt after Sophie's death. The incident was classified as a hate crime because it was motivated by hatred towards the goth subculture and those who express themselves in unique ways. The incident brought to light the significance of combating hate crimes and encouraging acceptance of different lifestyles.
Where Is Sophie Lancaster's Boyfriend Now?
As of now, we're unaware of where Sophie Lancaster's boyfriend, Robert Maltby, is. The last time we got any update about him was in 2017. At the time, Robert was residing in Bacup, Lancashire, a 10-minute walk from the skate park where his girlfriend was killed.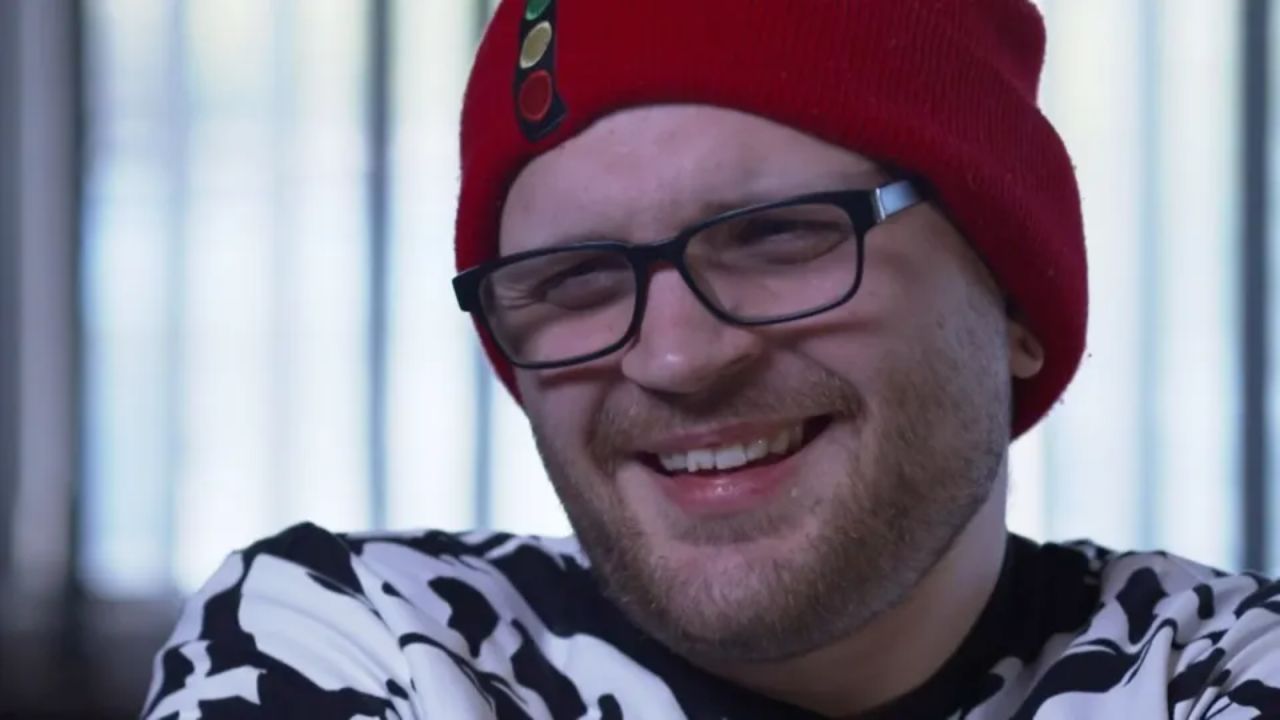 We're unsure where Robert Maltby is now.
Image Source: BBC
On a true drama about the disaster for BBC3, he collaborated closely with the creators. Robert acknowledged that it was challenging for him to "focus on that part" of Murdered For Being Different's attack reconstruction.
Robert told the Guardian he was in a long-distance relationship with an American, whom he met online, and that he was working to make a new life for himself. And he intended to travel to the US for six months in order to draw.