Reeya Chalotra is the elder sister of Anya Chalotra, who plays the role of Yennefer in Netflix's The Witcher. They are of Indian-British ethnicity and have a younger brother as well.
The Witcher on Netflix is a fantasy action-adventure series based on the same-named book series by Polish author Andrzej Sapkowski that primarily centers on a legendary monster hunter named Geralt of Rivia who struggles to find his place in the world as he runs into several people who prove to be eviler than the creatures he hunts.
Season 3 of the show just arrived on the streaming platform. In this season, the kings, magicians, and creatures fight to capture Ciri of Cintra, while Geralt keeps her hidden safely.
On the other hand, we have recently found that many people have been looking to know about Reeya Chalotra, sister of the Yennefer actress, Anya Chalotra. Well, we've got you covered.
Previously, we touched on Anya Chalotra's race and Joey Batey's Wife.
Reeya Chalotra Is the Elder Sister of the Yennefer Actress, Anya Chalotra!
Reeya Chalotra is the elder sister of Anya Chalotra (@anyachalotra). They also have a  younger brother named Arun Chalotra. She is the middle child of their parents, Madan Chalotra And April Chalotra. And yes, the Chalotra sisters are of mixed ethnicity: Indian and British.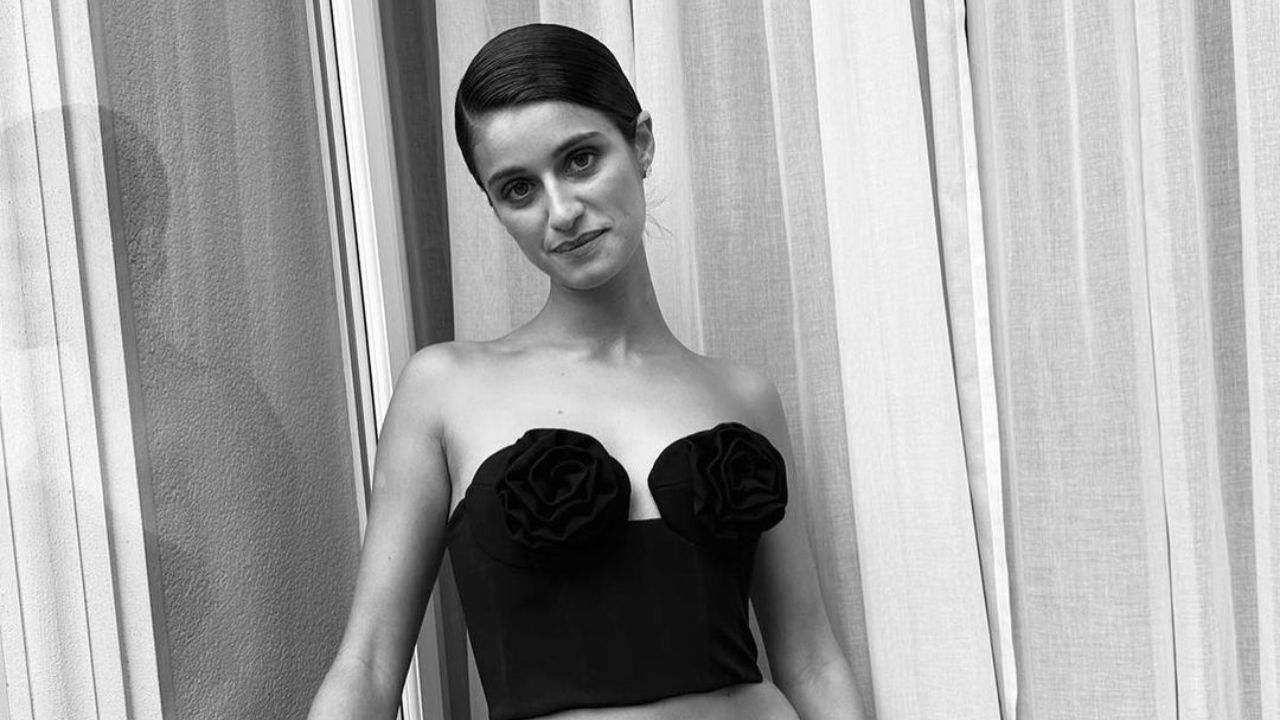 Reeya Chalotra is Anya Chalotra's elder sister.
Image Source: Instagram
Reeya is four years older than the Yennefer actress, while Arun (@arunchalotra) is two years than her. He is a designer and photographer. He is a frequent Instagram user. He has three different accounts. One is for his personal belongings, while the other is for his photography and creations. Arun also sells his images and designs on his website. Talking about his relationship status, he is dating micro-influencer Emilia Rose Adams.
On the other hand, Reeya Chalotra is a wife and mother. In 2016, Reeya got married. The eldest sister, unlike her siblings, does not appear to be very active on social media networks.
However, in 2016, one of Anya's fan pages reported her marriage. Despite the fact that her spouse's name has not been revealed, Reeya and her husband are likely to have had two weddings: one Indian and one Christian.
More About Reeya Chalotra's Parents!
As mentioned earlier, Reeya Chalotra and her siblings were born to Madan Chalotra And April Chalotra. While their father is the owner of a flooring company in Wolverhampton, their mother is a nurse who previously worked for the National Health Service in England.
Anya Chalotra is of Indian-British ethnicity.
Image Source: Instagram
Anya revealed in an interview that her father has once taken her to his birthplace. Before releasing the first season of The Witcher, Anya traveled to in India. She had a great experience when visiting her father's birthplace. Furthermore, she was enthralled by the country's rich culture and everything in its vicinity.
She got to meet her extended family on her father's side, which included aunties, first cousins, and other relatives. She also learned a variety of other skills, such as how to make classic Indian dishes like naan. She made the most of her two-and-a-half-week visit. Furthermore, Anya frequently posts pictures in saree, reminding her followers that she is of Indian descent as well.