Rae Cheung-Sutton from Netflix's The Ultimatum: Queer Love is a 27-year-old software engineer from California. However, she previously had a job as a Basketball Asst. Coach at Santa Margarita Catholic High School. Follow to find her on Instagram (@raelyn_cs). 
The spin-off of the 2022 show, The Ultimatum: Marry or Move On, has finally arrived on Netflix. The Ultimatum: Queer Love is a dating reality show that centers on the difficult choices of queer couples on the program must make.
The host of this new season of the reality show is the Sweet Magnolias star Joanna Garcia Swisher, and the cast is practically completely made up of women. There are five couples participating, and every cast member is a member of the LGBTQ community.
Raelyn/Rae Cheung-Sutton, who has been dating Lexi Goldberg for more than 3 years, is given the ultimatum as she does not think she is ready to get married while Lexi is. Similarly, many viewers have been curious to learn more about her, including her job. Well, we've got you covered.
Previously, we touched on Aussie Chau and Tiff Der.
Rae Cheung-Sutton Is a 27-Year-Old Software Engineer Who Gets the Ultimatum to Marry Her Partner: The Ultimatum 'Queer Love' Update!
Rae Cheung-Sutton (@raelyn_cs) from The Ultimatum: Queer Love is a 27-year-old software engineer at Slalom who identifies as a "Washed Up Baller" on social media. She currently lives in Orange County, California. She began learning to code while working as an assistant athletic director in her prior position. She was able to view athletic software systems differently.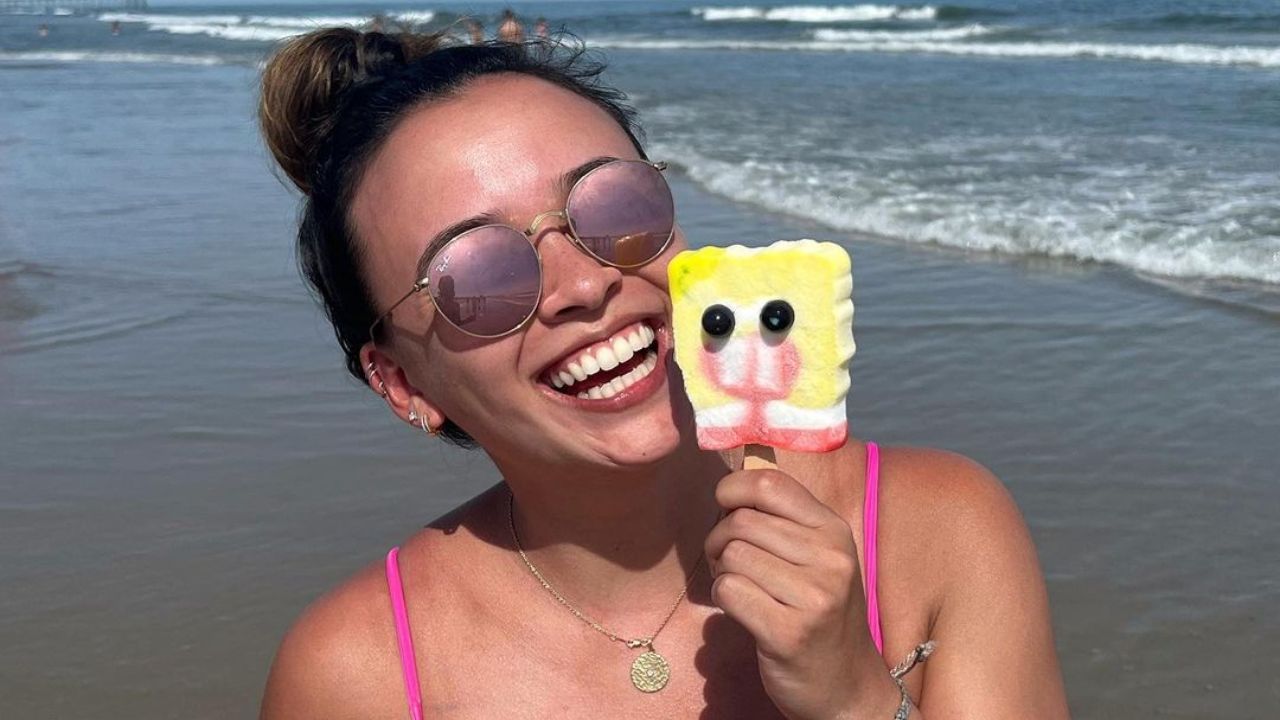 Rae Cheung-Sutton is a 27-year-old software engineer.
Image Source: Instagram
According to her LinkedIn profile, Rae has been an Associate Consultant - Software Engineer at Slalom since June 2022. She worked as a software engineer at JPMorgan Chase & Co. earlier. She served Software Engineering Applications in 2021 in a variety of capacities, including NexDoor | Full Stack Engineer, Catwalk - E-Commerce Web Platform | Front-End, and Catwalk - E-Commerce System Design | Back-End. Speaking about her coding career, she previously said,
Coding allowed me to see our athletic software platforms from a different angle...The overwhelming excitement and desire to create functionality and impactful software changes cemented my pursuit of a full career change into software engineering.
However, Rae's first job was as Athletics Office Manager | Varsity Girl's Basketball Asst. Coach and Assistant Athletic Director at Santa Margarita Catholic High School. She was a varsity basketball player at George Washington High School. In 2012, she graduated from the same high school. She then carried on playing basketball while earning her bachelor's degree in public health policy at UC Irvine. She reached as high as No. 6 in the nation for assist average during her senior year in 2015–16. She had 167 total assists, which was the second-highest total in a single season at UCI.
Rae Cheung-Sutton used to play basketball in her college days.
Image Source: Instagram
Even though Lexi Goldberg was only 21 when she first met Rae on a tragic night out in West Hollywood shortly after finding her on Bumble, she knew right away that she had found the one. In fact, she did not care about their two-year age difference or the fact that the latter had initially contacted her for a simple "booty call" because the only thing it did in her eyes highlighted her honesty.
But Rae's recognized tendency to overthink things and her doubts about the likelihood of a picture-perfect union or a happily ever after for her prevented them from moving further. Rae was given a choice since Lexi didn't want her to feel like she was "pushed against a wall," but she did need that engage in some "clarity"-seeking through investigation. This is how they started their time in the experience, but it became evident very quickly that they were both drawn to self-described influencer Vanessa Papa, who was originally Xander Boger's partner.
But after a private date with Vanessa, Lexi said she wasn't even sure she wanted to get married and wondered whether her original partner would find other appropriate mates. As a result, things swiftly changed for Lexi. This clearly enraged the former, not only because of her contempt for the fundamental goal of the entire experiment but also because of her ambiguous intents toward Rae, prompting her to become rather protective.
When it came to "The Choice," Lexi made sure to call her out, but despite that, Rae stuck with her instincts and chose her as her three-week trial wife. As a result of Lexi's decision to focus solely on her own incredibly kind trial wife, Mal Wright, their relationship at that moment became more rocky than it had ever been.
It didn't help that Rae and Vanessa engaged in sexual activity while not being particularly attached; Lexi didn't trust Vanessa and was perplexed as to how her ex had permitted things to progress to this point. One little bright spot was that Rae had told her everything that happened the previous morning truthfully out of shame, but given the outcomes, that was about it. Check out the streaming service to find out what happens next.