Patrick Schwarzenegger has recently been suspected of being gay. Well, he isn't. The Gen V star is straight. In fact, he has a girlfriend who he has been dating since 2016.
Following the unexpected success of The Boys, Prime Video recently released a spin-off, Gen V, which is set in the same heroic universe but focuses on the lives of young superheroes who are still in college and hope to join The Seven in the future.
The ability to explore powers that haven't yet been covered in the parent series is provided by expanding the universe, but the show doesn't stop there. It seizes the opportunity to initiate certain discussions that haven't previously occurred in the world of The Boys.
Apart from the storyline, we've found that Patrick Schwarzenegger, who plays the role of Luke Riordan in the series, has been making headlines as many people want to know about his sexuality. People wonder if he is gay. Well, we've got you covered.
Previously, we touched on Chance Perdomo and Lizze Broadway.
Many People Wonder if Patrick Schwarzenegger Is Gay: Find Out the Truth!
Patrick Schwarzenegger (@patrickschwarzenegger), the son of legendary Arnold Schwarzenegger, has been suspected of being gay for a long time now. His sexuality has always been a subject of concern for many people. Well, the truth the rumors are are untrue.
Patrick Schwarzenegger is not gay.
Image Source: Instagram
You read it right!! Patrick Schwarzenegger is not gay. The Luke Riordan actor is and has always been straight. Matter of fact, he has been dating his girlfriend, model Abby Champion (@abbychampion), since 2016.
Patrick was spotted getting cozy with the model at West Hollywood hotspot Nice Guy after his five-month fling with Miley Cyrus in 2015. Prior to Us Weekly confirming the couple's relationship status in March 2016, Champion also accompanied the actor to a birthday party hosted by his mother, Maria Shriver. At the time, an insider said that the couple had been dating for "a while." They immediately announced their relationship to the world.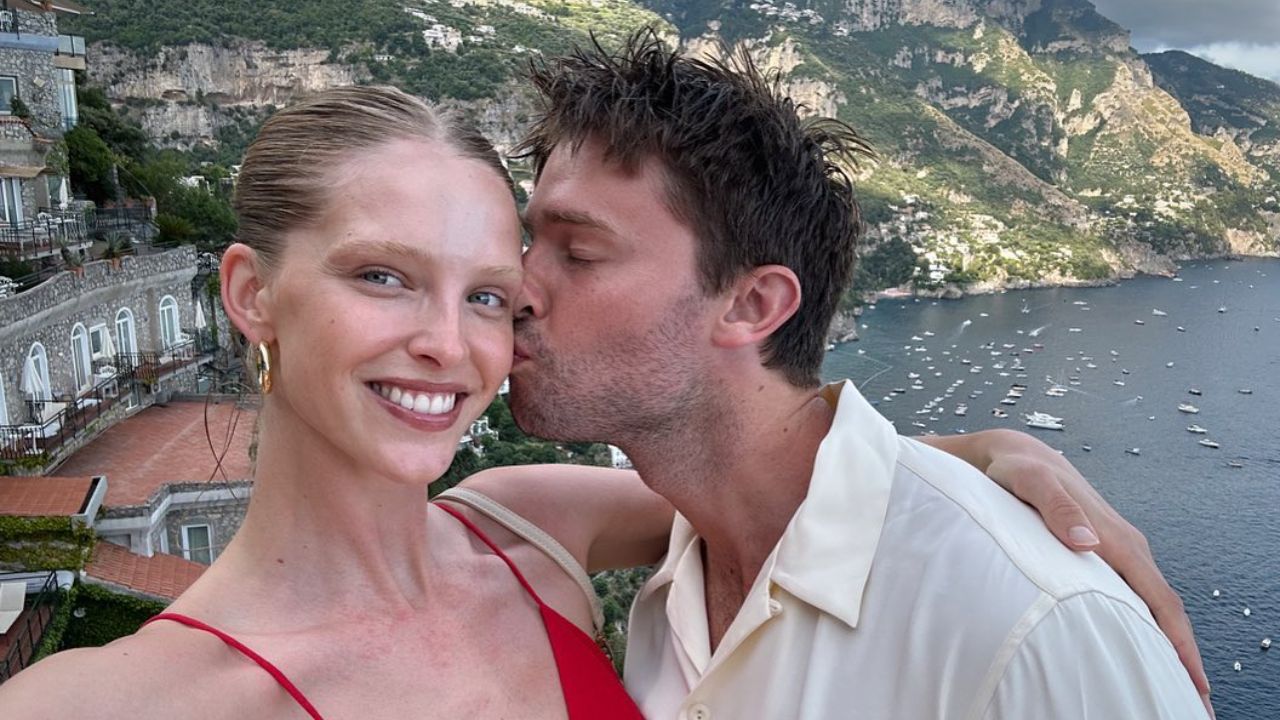 Patrick Schwarzenegger and his girlfriend, Abby Champion.
Image Source: Instagram
Since then, the two have maintained a relatively secretive relationship even though they frequently share pictures of each other, but Patrick has frequently invited his girlfriend to family events. Champion even attended the wedding of Patrick's sister, Katherine Schwarzenegger, and actor Chris Pratt in June 2019.
Thus, we can conclude that Patrick Schwarzenegger is straight. However, he previously revealed that his parents once thought that he was gay.
A Brief Introduction to Patrick Schwarzenegger's Character, Luke Riordan, in Gen V!
Luke Riordan aka Golden Boy (played by Patrick Schwarzenegger), who attracts attention at school and is well-known nationwide, is a celebrity on campus (and in the country as a whole). He has pyrotechnic self-immolation abilities, similar to The Human Torch/Johnny Storm in Marvel's Fantastic Four, and his name is Golden Boy because he is unmistakably the Golden Boy of the God U staff and the upper class at Vought.
The Brink (Clancy Brown), the head of God U, even informs Luke that his ticket to join The Seven has been punched. As well-known as Golden Boy already appears to be, it's set to become even more well-known.
That is until the situation worsens and the rug we were referring to is completely pulled out from under us. The prevailing expectation is undoubtedly that Luke will be one of the main protagonists (or a Homelander-esque adversary) for at least the show's first season given the way he was built up and the fact that he is portrayed by an actor who has been on the rise for a while now.
However, Gen V makes it clear immediately away that they are not interested in living up to anyone's expectations. Luke is dealing with the fallout from a disastrous party night when we understand the depth of his issues. He sees himself in a wooded area, calling out to "Sam," replying, and saying, "It's not a dream—it's real."
And at that point, things really start to change. After experiencing a full mental break, Luke returns to Brink's office and burns him to death. He then makes a big scene around campus, engages in altercations with every friend he has and every other Supe, and then flies into the air and completely blows himself up.
Gen V is now streaming on Prime Video.
Before leaving, find out if Lizze Broadway is transgender.