American actor Zahn McClarnon is the voice actor behind Olrox on Netflix's Castlevania Nocturne, who is best known for his role in Longmire.
Netflix's Castlevania: Nocturne created by Clive Bradley and Kevin Kolde is a dark fantasy animated show about a vampire rebellion. The story begins with a young Richter Belmont, carrying on the Belmont vampire-hunting lineage, encountering a frightening foe in Erzsebet Báthory, nicknamed The Vampire Messiah by her cult of fanged followers.
Richter must find a method to stop her reign with the help of his pals, sorceress Maria Renard, the descendant of a God, Annette, and the honey-voiced Edouard, as her influence over Europe grows amid a historical revolution.
Since the release of the series, we've found that viewers have had many queries regarding the show's character and their creepy voices, especially Olrox. As a result, many viewers are curious to know who is the voice actor behind Olrox.  Well, we've got you covered.
Previously, we touched on Alucard.
Castlevania Nocturne: The Voice Actor Behind Olrox Is Zahn McClarnon!
Zahn McClarnon (@zahnmcclarnon) is the voice actor behind Olrox in Castlevania Nocturne. The American actor was born on  October 24, 1966, in Denver, Colorado, the son of a Hunkpapa Lakota mother and an Irish father. He grew up in Nebraska, North and South Dakota, Minnesota, Wyoming, Ohio, and Montana, and has described his childhood as difficult.
Zahn McClarnon is the voice actor behind Juste Belmont in Castlevania Nocturne.
Image Source: Instagram
McClarnon got his start in a local performance of Jesus Christ Superstar at Council Bluffs' Chanticleer Theatre where he also met John Jackson, a local Omaha casting director best known for his work with director Alexander Payne. Later, he got some local work and relocated to Los Angeles for work in the early 1990s.
Later, the Olrox voice actor portrayed Running Fox in the TNT miniseries, Into the West. in 2005. He then appeared in the 2009 film Not Forgotten as well as the comedy flick Repo Chick. He was also seen in the horror film Resolution in 2013. Likely, he also appeared in the first four episodes of the SundanceTV series The Red Road as Mike Parker.
Similarly, in the television series Longmire, which debuted on A&E and then moved to Netflix, Zahn McClarnon played Mathias, the chief of the Indian Tribal Police on the Cheyenne reservation, from 2012 to 2017. He then played Hanzee Dent in the second season of the TV show Fargo, and his performance was praised by critics.
In HBO's Westworld, McClarnon portrayed Akecheta, the leader of the Ghost Nation. Despite being a returning character, he was credited as a primary cast member in Kiksuya, the eighth episode of the second season, which focuses nearly entirely on his character's past.
Moreover, Zahn McClarnon's performance in the episode was praised by critics, with the consensus on the review aggregation website Rotten Tomatoes claiming that McClarnon delivered a heart-wrenching, commanding performance that raises the episode to one of the best of the entire series. Furthermore, he has been playing Officer Big in the comedy-drama Reservation Dogs since 2021.
Why Did Olrox Help Richter Belmont in Netflix's Castlevania Nocturne?
One of the first things the storyline of this anime establishes is the rivalry between Olrox and Richter Belmont. Olrox informs Richter after killing Julia Belmont that the vampire-hunter took someone important from him, which is why he had to kill her and will kill Richter one day.
As a result, the cyclical desire for bloodshed between Olrox and the Belmont name has existed since the beginning. Richter's character development is heavily reliant on his intrinsic dread of Olrox and how he overcomes it through his love for his family.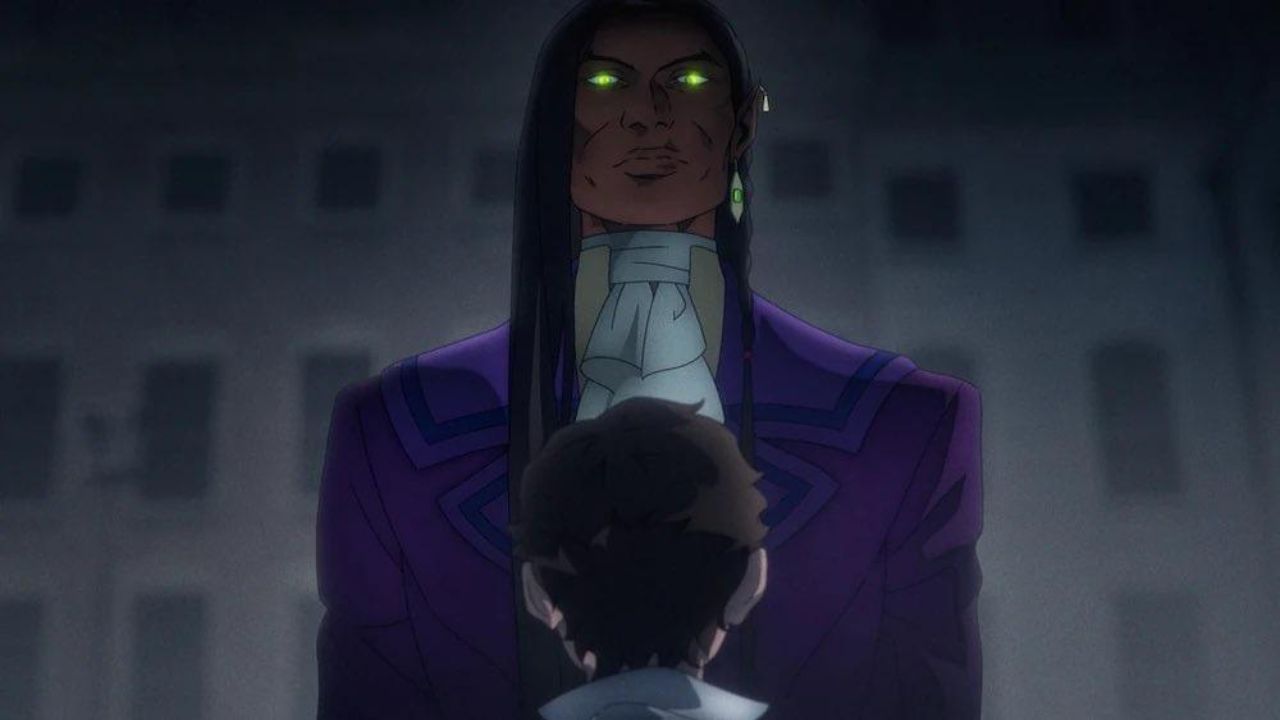 Olrox is an emotional man as well as a vicious vampire.
Image Source: Reddit
So when Olrox shows up at the Renard home with the answer to their troubles, he is hesitant to believe him. Nonetheless, Tera confirms the authenticity of his tip after perusing the spellbook and discovering Olrox has provided them with a strategy for stopping Emmanuel's machine that generates Night Creatures.
Throughout the novel, Olrox's character remains intriguing. While the other adversaries are violent and vicious, Olrox walks differently and speaks in philosophical terms. Furthermore, his relationship with Mizrak is far more complex than Erzsebet or Drolta's relationships with anyone. During one of these liaisons with Mizrak, Olrox reveals his past.
Despite Olrox's long years on Earth, he has only ever fallen in love once. However, the love of his life, a Massachusetts-born Mohican, died at Julia's hands as a result of his vampirism. While the past does not absolve Olrox of culpability, it does provide a fresh viewpoint. As a result, despite his personal grudge against the Belmont name, Olrox's loathing for Richter pales in contrast to Erzsebet.
Additionally, Olrox is unwilling to live a future serving Erzsebet because she has seen firsthand what she is capable of. As a result, he requires someone to restrain her power, much of which stems from Emmanuel's supply of Night Creatures. However, because forge-mastery is a mortal craft, Olrox is powerless to stop Erzsebet's plot. As a result, Olrox seeks out Richter, his opponent's enemy, and lends him a helpful hand.
Before leaving, find out if Alucard is alive.