Annette, who was introduced as a young white girl in the original video game, is portrayed as a black sorcerer in Castlevania Nocturne. Delve with us to know why the creators race swapped the character.
Netflix has once again shown how much it appreciates its subscribers by introducing a new show that adds to its extensive library of productions and is a spin-off of one of the best animated series in recent memory.
This is the anime title Castlevania: Nocturne, which follows two years after the original Castlevania series that is based on a renowned video game of the same name created and developed by Konami.
Annette, who is a friend to the lead character Richter, is portrayed as a black woman and many viewers have been concerned over the fact that she was introduced in the video game as a white girl. People want to know why the production house race swapped the character of Annette.  Well, we've got you covered.
Previously, we touched on Olrox.
Viewers Wonder Why Annette Is Portrayed as Black in Castlevania Nocturne!
The spin-off of the original Castlevania series, Castlevania Nocturne, has race swapped one of its characters, Annette, and many viewers have been discussing why the creators did so. Annette, who was introduced as a young white woman in the original 1993 video game Castlevania: Rondo of Blood, is portrayed as a black sorceress who was previously a slave in the Caribbean.
Annette is black in the Netflix spin-off of the original Castlevania series.
Image Source: Netflix
Fans have different opinions about the choice to race-swap the character. While some people are thrilled to see a greater diversity of characters in the series, others feel that pre-existing characters should be appreciated and left alone.
Steve Stark, the show's overseeing background designer, has dismissed the criticism and urged people having problems to stop watching the show. The new spin-off is set during the French Revolution, with a group of powerful vampires attempting to dominate the world and eradicate the sun.
The show displays beautiful animation, exhilarating journeys, and fierce encounters with monsters. Meanwhile, fans continue to share their opinions on the race-swapping controversy.
While some people are happy to see different characters included, others believe the changes veer too far from the original. The controversy serves as a reminder of the ongoing debates over representation and adaptation in the entertainment industry.
Reddit Users Debate on the Race Swap of Annette in Castlevania Nocturne!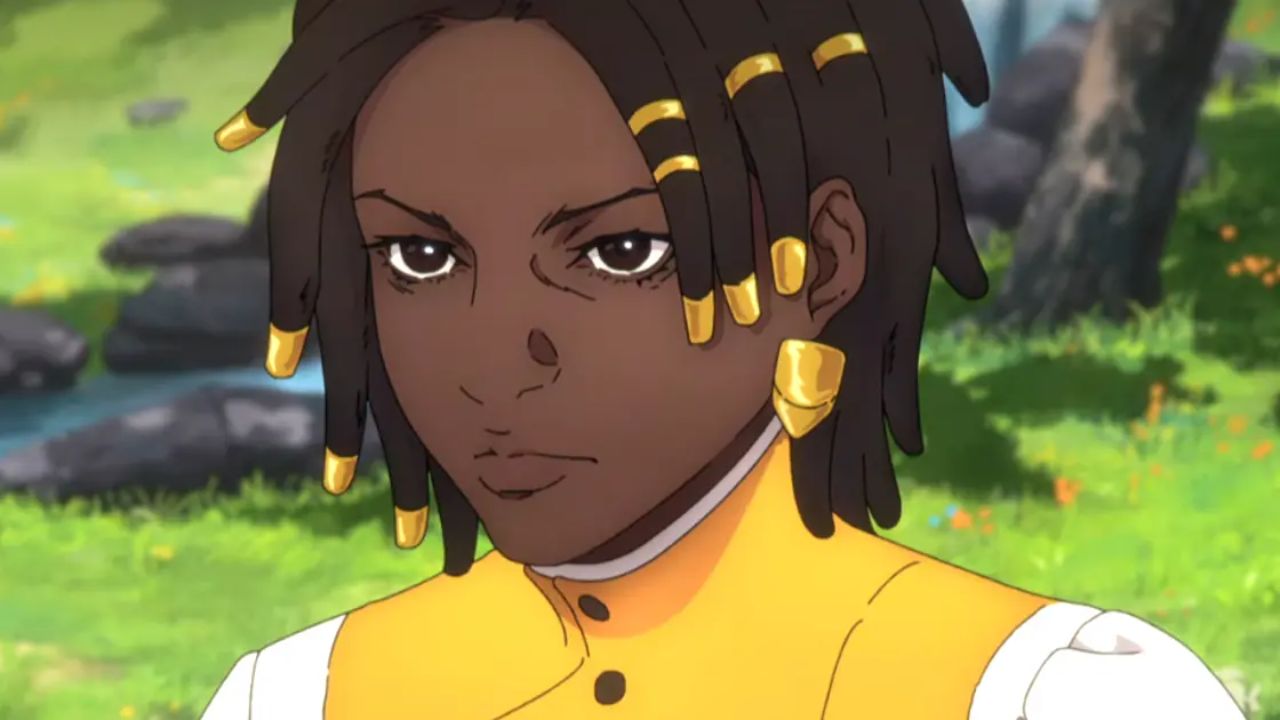 Reddit users discuss the race swap of Annette and it seems they have a mixed reaction.
Image Source: Netflix
Of course, many viewers took to Reddit to discuss why Annette is shown as a black character in Castlevania Nocturne. One person wrote,
It's so crazy that Annette got turned to black for no reason except for the woke agenda . She could have been white like the source material and been an American revolutionary instead . But no they turn her black for no reason whatsoever so dumb
However, there were users who thought that race-swapping the character of Annette didn't really matter. In the same post, one user replied,
No reason really. Isaac also wasn't african in Curse of Darkness and that worked out too.
Meanwhile, one user was frustrated over the fact that people were trying to project an agenda just because a character was portrayed as black writing,
Holy cr*p, what is with you peons who project an agenda on everything. The core theme of the show is how elites are vampiric oppressors. What is a more potent symbol for that than slavery? Also, if the woke agenda is to show how awful slavery and economic oppression are, then why are you complaining? Are you pro slavery and unfairness?
In conclusion, we can say the debate will continue for years. For us, the show was great and we really enjoyed each part of it. We really hope it gets renewed for a second season we get to see the fate of Richter as well as how Alucard plays his role in the further storyline.