As of 2023, Olivia Dunne does not appear to have a boyfriend, even though she was previously linked to many people, including Theo Millas, Josh Richard, and Chase Elliot.
Olivia Dunne is an American artistic gymnast and social media star who is currently a member of the LSU Tigers women's gymnastics team. She is the highest-valued women's college athlete of 2023. She has reportedly received seven-figure endorsement deals for her name, image, and likeness as a result of her social media following.
In addition to her gymnastics skills, Olivia HAS gained fame through her several famous TikTok videos. Without a doubt, she is a highly brilliant and competent athlete, but her TikTok videos play a significant role in her fame.  Combining her gymnastics talent with her social media following has surely provided her with many opportunities.
With her rising popularity, many people have been interested to know about Olivia Dunne's personal life, especially her relationship status. They wonder if the 20-year-old has a boyfriend in 2023. Well, we've got you covered.
Previously, we touched on the relationship status of Joey King and Maddie Ziegler.
Olivia Dunne Does Not Appear to Have a Boyfriend in 2023!
As of 2023, Olivia Dunne (@livvydunne) does not have a boyfriend. She does not appear to be dating anyone, not that we're aware of at least. However, she has surely been linked to multiple people.
Olivia Dunne does not have a boyfriend in 2023.
Image Source: Instagram
At first, there were rumors that Olivia was romantically linked with someone named Theo Millas, a baseball pitcher and college student at LSU. Despite these whispers, no significant evidence or solid assertions have emerged to back up this claim. The spark of this putative relationship appears to have gone before it ever had a chance to flare.
But hold on, there's more! Meet Josh Richard, the YouTube celebrity who made quite a stir when he released a video on his channel featuring Olivia. Fans couldn't help but jump to conclusions, speculating that something more than friendship was growing between them. But here's the catch. Both Josh and Olivia have officially denied these relationship allegations, leaving us in a state of confusion. Despite the intense excitement, it appears that there may not be a blazing romance between these two after all.
Similarly, Olivia Dunne was recently linked to Chase Elliot. On June 25, Olivia attended the 2023 Nascar Ally 400 event in Nashville and uploaded a photo with Chase. She was seen hanging out in the field with him and peeking inside his car. Chase also shared a photo of them together on social media after they hung together.
Instagram users were quick to praise the picture of the couple, with some even speculating that it may be the start of a relationship between them. Despite the fact that Chase did not elaborate on the tension, he later deleted the image from his Twitter account.
Thus, Olivia Dunne looks to be flying solo right now, loving the single life. With her hectic schedule and obligations, she appears to be more concerned with her career than with finding a personal partner. But who knows what the future will bring? Perhaps love will show up when we least expect it. Or, there's a chance she might have a boyfriend in private. We shall find it in the coming days.
More About Olivia Dunne: Parents & Early Life!
Olivia Dunne was born on October 1, 2002, in Westwood, New Jersey, and grew up in Hillsdale. Olivia Paige Dunne is her full name. David and Katherine Dunne, her parents, live in New Jersey. Her parents have always been supportive and have supplied her with all she needs for her work.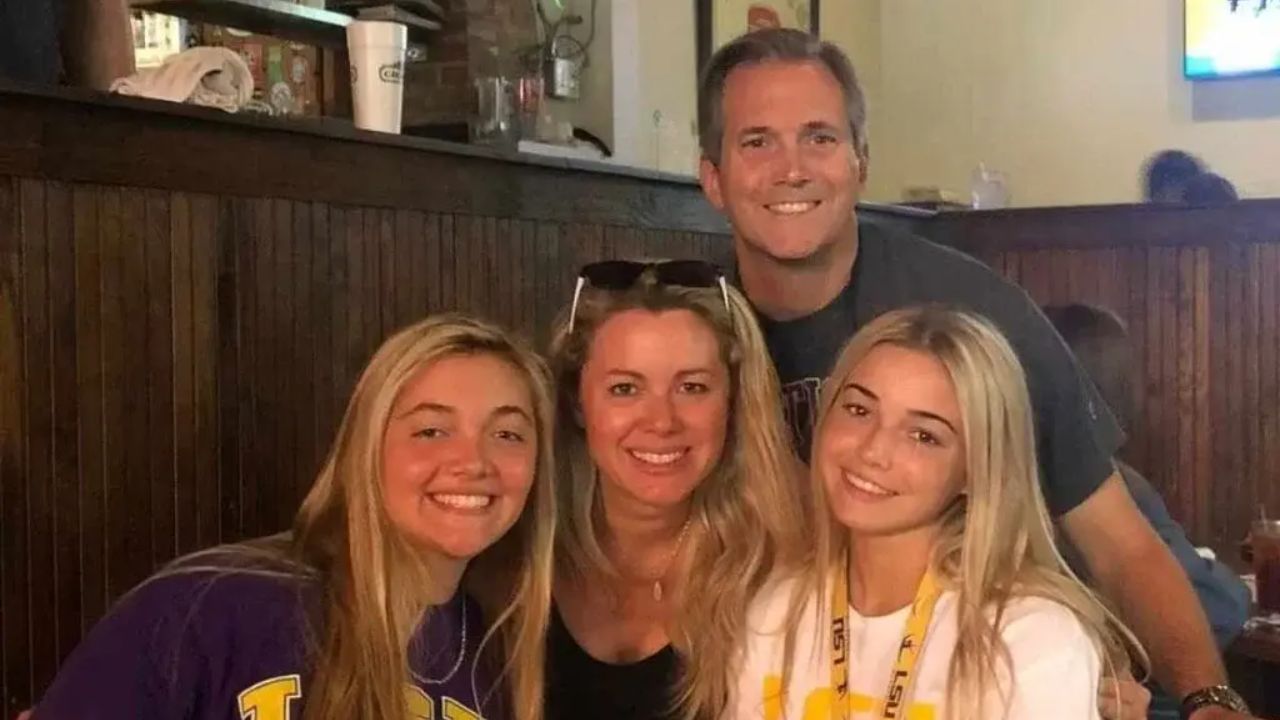 Olivia Dunne's family.
Image Source: NFL Exclusive
She began her gymnastics career at ENA Gymnastics in 2005 when she was just three years old. Craig and Jennifer Zappa, her mentors at ENA Paramus, coached her. She finished her education at the Eastern National Academy of Paramus.
She attended Louisiana State University (LSU) after finishing high school. She selected LSU because she was impressed with the coach, the squad, the facilities, and the school spirit. Additionally, she chose to study Communication Studies.