Monica Rodriguez from Netflix's Love is Blind Season 4 was an elementary school teacher before joining the show. You can find her on Instagram at (@monica_not_lewinsky__).
Love Is Blind on Netflix, a dating reality television program created by Chris Coelen follows fifteen single men and fifteen single women from the same metropolitan area as they search for love. Men and women date each other for ten days in specially designed pods where they can communicate through a speaker but cannot see each other. They are initially paired in a speed-dating format, but can later opt for longer dates. When the daters are ready, they may propose marriage.
A couple meets face-to-face only after a marriage proposal is accepted. The newlyweds then travel to a resort for a romantic getaway. They spend time getting to know their partners on this trip and have their first opportunity to be physically intimate. Additionally, they get to know the other couples taking part in the experiment.
Recently, Monica Rodriguez, one of the cast members of season 4, has been in the spotlight since the release of the show. People are interested in learning more about her personal life and background, as they are with the other contestants. And if you feel the same, here is everything you need to know.
Previously, we touched on Kwame Appiah's Sister and why Paul Peden was arrested.
Monica Rodriguez From Netflix's Love Is Blind Season 4: Everything You Need to Know!
Season 4 of Netflix's Love Is Blind premiered on March 24, 2023, and for the first time in the show's history, the singles were looking for love on the west coast. However, the theme stayed the same as 30 new participants, including Monica Rodriguez (@monica_not_lewinsky__), entered the pod looking for love while only hearing the voices of their potential partners. Monica promoted the show on her Instagram, stating,
Netflix knows how to say happy birthday! Excited to share that I'm a part of the season 4 cast for @loveisblindnetflix! Tune in on March 24th for the premiere of Love is Blind. The pods are now open.
Monica Rodriguez has a wide range of men. As a result, she knows exactly what she desires in a relationship. According to Netflix, a man to grow with rather than out of. She was also looking for a husband who could make her feel safe and accepted while also making her laugh, having been cheated on in previous relationships. She explained, "The key to my heart is making me laugh and feeling accepted." Her biggest pet peeves are bad manners and loud talkers.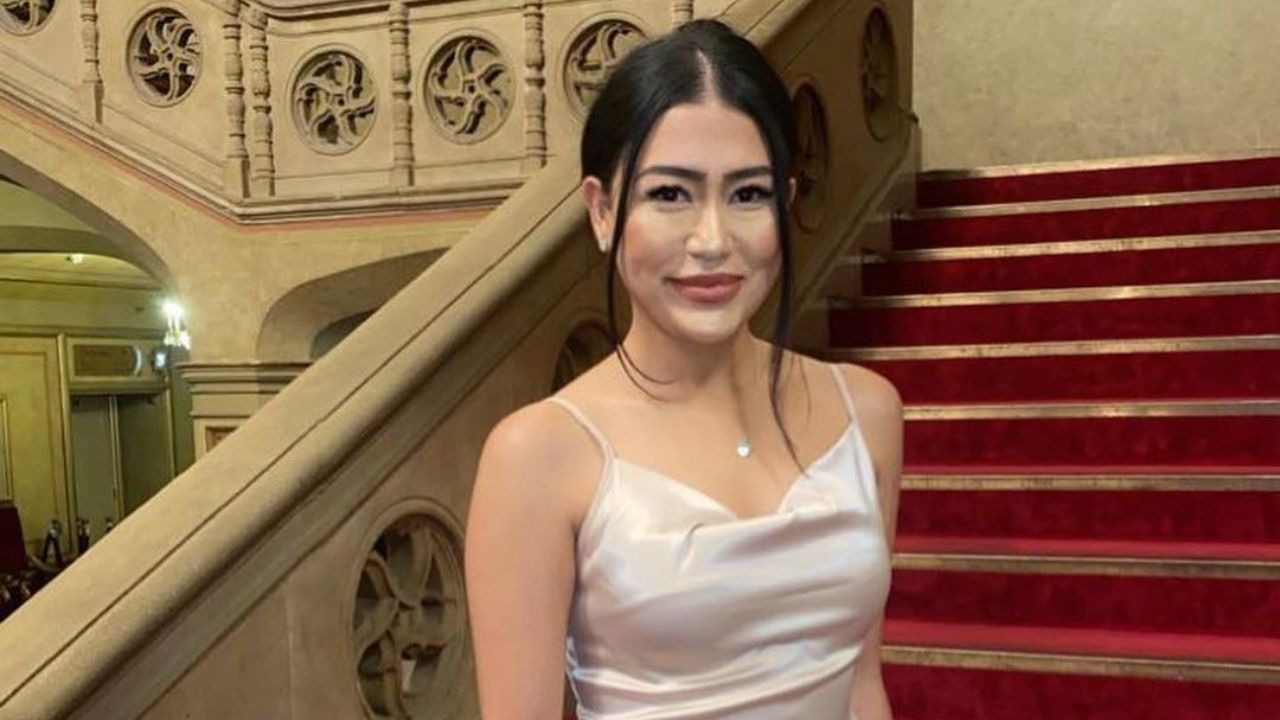 Monica Rodriguez was a teacher in an elementary school before joining the show.
Source: Instagram
Monica Rodriguez was an elementary school teacher before joining the show. Likely she was also an academic advisor at a university in 2023. She has a Master of Science (M.S.) in Curriculum and Instruction, which pertains to her education (C&I). Additionally, Monica enjoyed traveling when she wasn't working. She's visited Canada, Miami, Pal Spring, California, Nashville, Arizona, and Italy so far.
Monica Rodriguez has been candid about her family, particularly on TikTok. She mentioned her parents (who exhibit excessive PDA) and her siblings (who are annoying like everyone else's). Monica also appeared to be close to her grandmother Cindy Molloy Estep. Monica also regards her close friends Miranda Sjoberg and Jyoti Sidhu as family.
Meanwhile, Jyoti Sidhu is her best friend who worked as a Client Success Manager at Translational Software. She was also a BECU Member Consultant II, an IT Support Specialist/Account Manager at BrivityBrivity, and a JPMorgan Chase & Co. Bank Teller. Furthermore, she holds a Master of Business Administration: Healthcare Management degree from Western Governors University as well as a Bachelor of Arts in Psychology from Western Washington University.
Monica Rodriguez and her best friend, Miranda Sjoberg.
Source: Instagram
When asked about Monica Rodriguez's experience in the show, she said she had a great time and was grateful for the show. She also stated that the pods were full of beautiful human beings, of which she is one.
Previously, we touched on Paul Peden and Micah's Bridesmaid.