Maddy Smith, known as the white girl in Wild 'N Out, has been in a relationship with her boyfriend, Andrew Schiavone, since November 2018. Like Maddy, Andrew is also a comedian based in New York City. The couple might have decided to keep their relationship private as they do not share pictures of each other on their Instagram these days. Additionally, detail about Maddy Smith's past relationship or ex-boyfriend has yet to be revealed.
Maddy Smith is one of the recurring cast members of the improv comedy show Wild 'N Out on MTV and VH1. Most people also label her as the white girl in the show.
Maddy Smith is a stand-up comedian from New York City who was named a "comic to watch" at the 2019 New York Comedy Festival. Maddy has performed on tour with Corinne Fisher and is a fixture at regional venues Punch Line Philadelphia, Helium Buffalo, and Albany Funny Bone in addition to the New York Comedy Club, Carolines, and Stand Up NY.
Being one of the most popular female comedians in the country, Maddy Smith has over 230k followers on her Instagram. Of course, many people are interested to know about her personal life, especially if she has a boyfriend. Well, we've got you covered.
Previously, we touched on the relationship status of Chinese Kitty and Malia Obama.
Maddy Smith's Boyfriend: The White Girl From Wild 'N Out Is in a Relationship With Her Long-Time Partner, Andrew Schiavone!
As of this writing, Maddy Smith (@somaddysmith) is in a relationship with her boyfriend, Andrew Schiavone (@andrewschiavone). Just like Maddy, Andrew is also a comedian based in New York City who has been featured on SiriusXM, Comcast, Skeptic Tank, and Tuesdays with Stories Podcast.
Maddy Smith and her boyfriend, Andrew Schiavone.
Source: Instagram
While Maddy has not posted anything about her boyfriend in more than a year, we can still find many pictures of them in her earlier posts on Instagram. The last she posted about her boyfriend was in 2020 Christmas. Similarly, many people assumed that the couple split up. However, it does seem to be the case here. We believe the Wild 'N Out star and her partner might have decided to keep their relationship a little private. After all, who would still have pictures of their ex-partners on their Instagram?
The couple celebrated their first anniversary on November 3, 2019, which confirms that they've been together for more than 4 years now. In a sweet Instagram post, Maddy Smith wrote, "Wowwwww one year around the sun with my sexy man!!!!!!!!! Celebrating with a pic where I look amazing and Andrews trying to keep his eyes open. Love u baby cakes."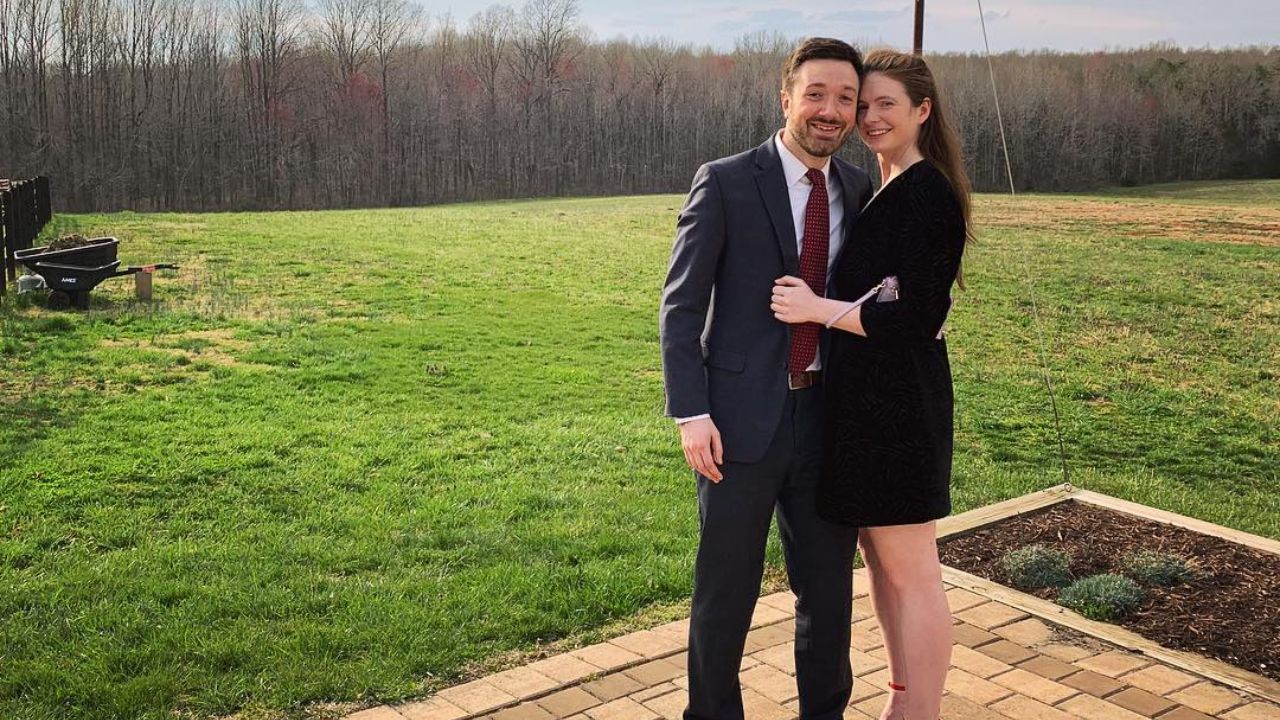 Maddy Smith and Andrew Schiavone attending a wedding together for the first time.
Source: Instagram
Similarly, Maddy and her boyfriend moved in together on June 2020. From going for a holiday to attending an event, the couple has been together ever since they started dating. Even though they do now share much information about their relationship these days, we believe the couple is still going strong. We wish them nothing but the best in their upcoming days.
On the other hand, no information about Maddy Smith's past relationships or her ex-boyfriends has been revealed yet. We'll surely update you as soon as we get any information regarding the topic.
Maddy Smith's on Wild 'N Out!
Maddy Smith has been a Wild 'N Out cast member since season 14. The show's popularity stems from its presenter and creator, Nick Cannon. The television series made its debut in 2005, and despite several failures along the road, 18 seasons have since aired.
The comedy show has included a number of well-known guests throughout the years, including Chance the Rapper, Tyga, Snoop Dogg, and Kevin Hart. Also, the event helped launch the careers of certain comedians, including DC Young Fly, Karlous Miller, and Chico Bean. In general, the show pits two teams of comedic actors and famous people against one another in a variety of improv games. In order to encourage the audience to select the winning team, the games typically entail mocking the rival team.
Maddy is noted for her razor-sharp wit, stinging roasts, and seeming lack of fear when expressing her views. Because of the program, the comedian has achieved enormous fame. Additionally, there are several YouTube compilations of her gags that have received millions of views and likes.