No, Malia Obama is not together with her ex-boyfriend, Rory Farquharson, anymore. The former couple has already spilt up. Matter of fact, Malia is reportedly dating a new man named Dawit Eklund. The couple has been spotted going on a date multiple times.
The elder daughter of former US President Barack Obama and former First Lady Michelle Obama, Malia Obama grew up right before our eyes. Many of us still check on what's going on with the Barack family and Malia appears to be the most inquired member of the family.
Born on July 4, 1998, in Chicago, Illinois, Malia is currently a private citizen. Her parents have worked hard to protect her privacy as she has grown up. She has since attended and graduated from Harvard University and has expressed an interest in pursuing a career in the entertainment industry.
Previously, Malia Obama and Rory Farquharson broke the internet as they were spotted kissing in 2017. They were frequently spotted together. Matter of fact, they even quarantined together in 2020. Recently, we've found that many people have been curious to know if Malia is still with her boyfriend. Well, the answer might shock you.
Check out the relationship status of Rodney Terry and Sebastian Ghiorghiu.
No, Malia Obama and Her Ex-boyfriend, Rory Farquharson, Aren't Together Anymore: It Seems the 24-Year-Old Is Dating a New Man Named Dawit Eklund!
Unfortunately, Malia Obama is not still with her boyfriend or let's say "ex-boyfriend," Rory Farquharson. Some sources claim the 24-year-old is reportedly dating a new man and has been spotted with the same man multiple times.
Malia Obama and her ex-boyfriend, Rory Farquharson.
Source: Just Jared
Malia and Rory started dating in 2017. They both graduated from Harvard University as classmates. Rory Farquharson is a British citizen. The former rugby player relocated there to pursue a law degree. He is related to the royal household since he is Andrew Farquharson's second cousin. Andrew was the Assistant Director of Family Affairs at Buckingham Palace.
In 2020, Barack discussed his experiences in quarantine with Malia and her ex-boyfriend, Rory Farquharson, in an interview on "The Bill Simmons" show. He said,
He's British. Wonderful young man, and he was sort of stuck because there was a whole visa thing and he had a job set up. So we took him in, and I didn't want to like him, but he's a good kid. The only thing you discover . . . young men eat! It's weird to watch them consume food. My grocery bill went up about 30 percent.
The couple has never announced anything about their split. The couple was last seen together by the media in November 2021. Some folks got the right idea when they thought Obama and her ex-boyfriend had split up. The rumors are most likely true. However, neither Malia nor Rory has made any remarks about their separation.
While we were still not sure if the couple broke up, we got our confirmation after Malia Obama was spotted on a date with music producer Dawit Eklund, 33, in Los Angeles. On August 4, 2022, the two were photographed at the Los Angeles Country Museum of Art. Malia was wearing a white crop top and baggy green trousers, and Dawit was sporting a beige T-shirt and a pair of green shorts with a picture of Bob Marley sewn onto the left leg. Dawit's hand was seen lying on Malia's waist as she stroked the back of his neck in another picture of the two sharing an embrace.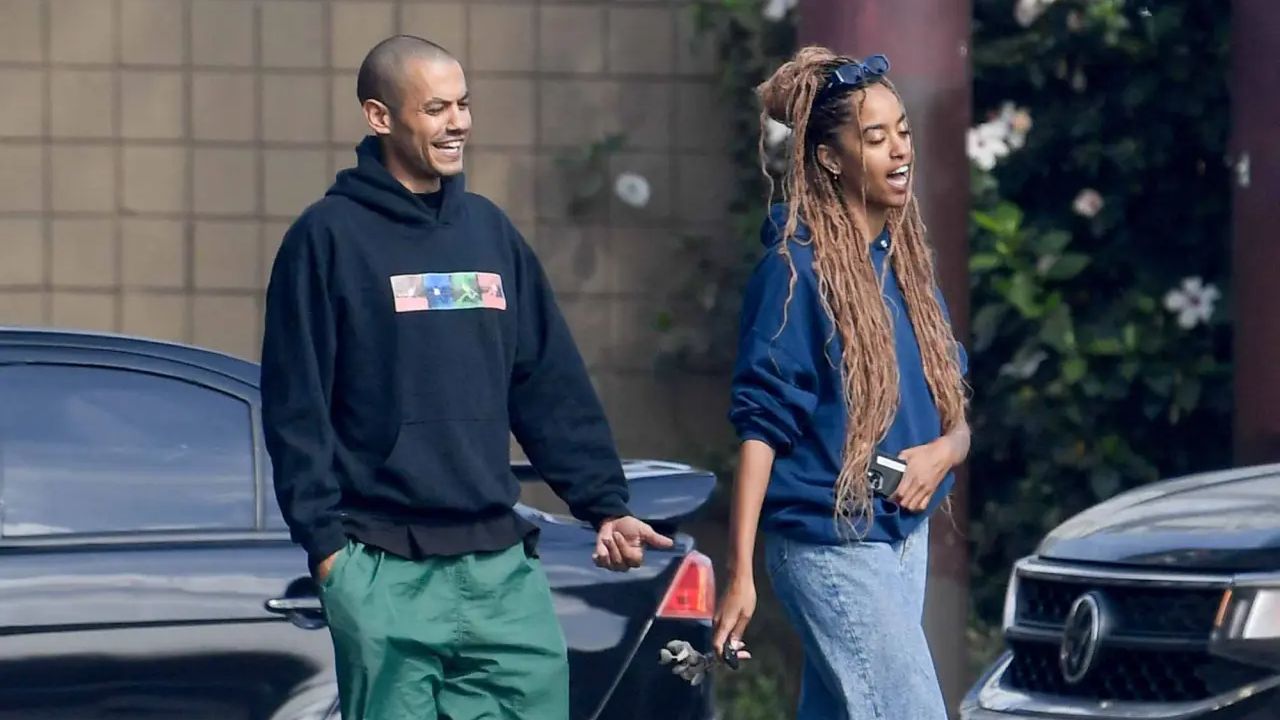 Malia Obama and her new rumored boyfriend, Dawit Eklund.
Source: Page Six
Dawit is a co-founder of the record company 1432 R in Washington, D.C., where Malia lived from January 2009 to January 2017, during her father's presidency. According to its website, the independent record company focuses on experimental electronic music.
The Daily Mail reports that Malia and Dawit's most recent outing is their third public date, following their appearances having lunch together on July 26, 2022, and taking a stroll through Los Angeles on August 2.
According to his Facebook, Eklund is an Ethiopian native who was born in Addis Ababa to an American father and an Ethiopian mother. The music producer has resided all over the globe in countries like Bangladesh, Egypt, Kenya, and Sudan because of his father's work with the US government. Additionally, he graduated from George Washington University.
Therefore, it's pretty clear Malia Obama is not still with her ex-boyfriend, Rory. However, her relationship with Dawit has not been confirmed either. They have not been spotted together in 2023. But of course, Malia has always been private about her life, especially her boyfriends.