Ken Goldin's daughter, Laura Goldin (age: 23), currently works as an assistant media planner at Merkley + Partners. Even though she rejected to work for Goldin Auctions, the father-daughter duo still get along with each other very well.
King of Collectibles: The Goldin Touch on Netflix features Ken Goldin and his team as they look for some of the rare collectibles and experience the exhilarating action of obtaining some of the rarest objects. The auction house is loaded with the rarest of treasures, and they give us a look inside while working with many sellers to assess and authenticate the items.
The program gives viewers a peek into a world that not many people are familiar with. People from all around the world are drawn to the series because the numerous items frequently have connections to diverse industries like sports and entertainment. It is not surprising that the company's customers include celebrities like Drake, Mike Tyson, Ric Flair, and many more given how successful it is at what it does.
On the other hand, Ken Goldin's daughter who was also featured in the show, has caught a lot of attention among the viewers. They are curious to learn more about her, including her age. Well, let's get started.
Previously, we touched on Karl Malone's collection, Alex Giaimo, Jim Taubenfeld's Net Worth, and Ken Goldin's net worth.
Ken Goldin's Daughter: Laura Goldin Is Currently 23 Years Old and Works as an Assistant Media Planner at Merkley + Partners!
Most of you are probably aware that Laura Goldin is the eldest daughter of the Goldin Auctions owner, Ken Goldin. Talking about her age, she is reportedly 23 years old. The father-daughter duo get along with each other very well and are often seen joking.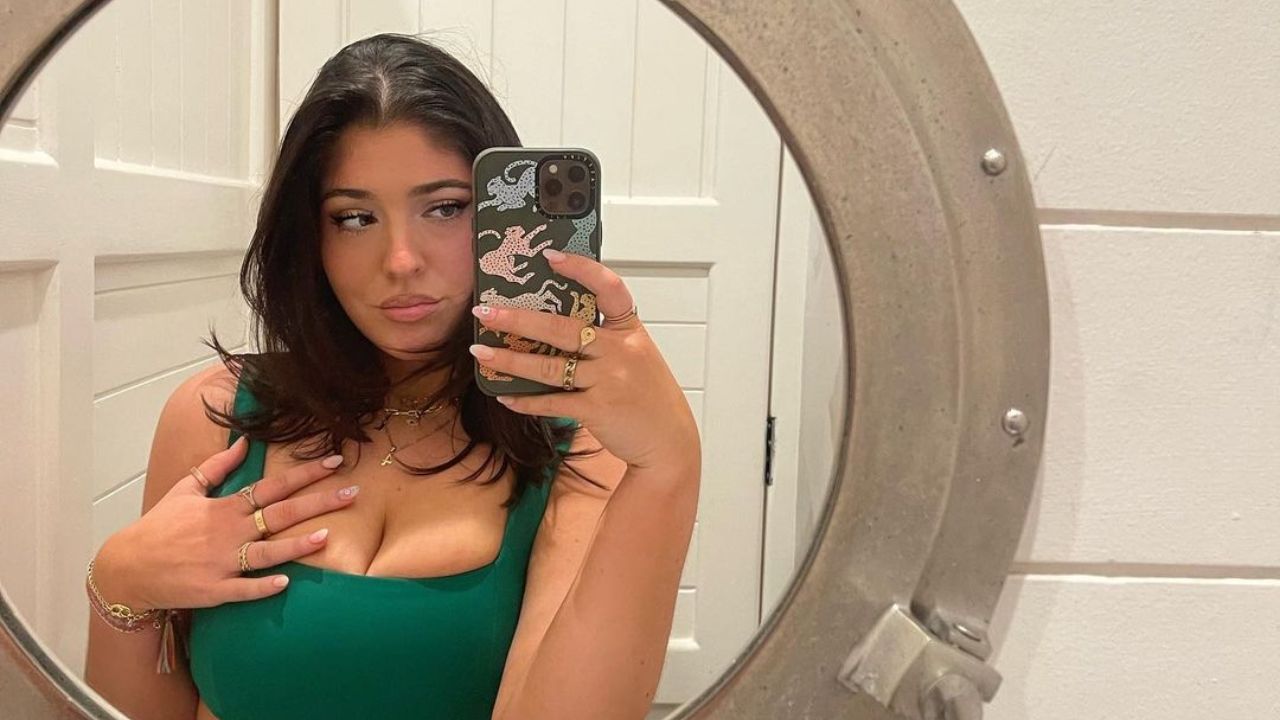 Ken Goldin's daughter, Laura, is 23 years old in 2023.
Image Source: Instagram
However, everyone must be aware that Laura is the child from Ken's first marriage. According to reports, Ken and Laura's mother separated when she was very little. Ken's younger daughter and his son were born to his second (current) wife. Laura previously posted pictures of her mother (Ken's ex-wife) on her Instagram in 2022. She took her mother to her University to celebrate tailgate day.
Looking at Ken's Instagram, there's no doubt that Laura also loves spending time with her step-siblings as well as her stepmother. Now let's talk about her background and what she actually does for a living.
In the show, Laura Goldin told Ken that she was seeking a job that was a perfect fit because she had just received her Bachelor of Arts in Economics from Syracuse University in 2022, along with minors in psychology and marketing. She admitted to her father that she had submitted 15 job applications before he asked her if she would be interested in working for his company.
But Laura emphasized that if she did, "it would have to be" her "own project within the company." As of our last check, Laura was employed at Merkley + Partners as an assistant media planner.
Laura currently works at Merkley + Partners as an assistant media planner.
Image Source: Instagram
She previously worked as a marketing and PR intern for Cashman & Associates for six months and for Bleecker Trading for three months. While pursuing her academic degrees, she also worked as a customer service associate at Goldin Auctions, a receptionist at Akoi Nail Spa, and a camp counselor at M'kor Shalom Synagogue.
The relationship between Ken and his daughter, Laura, hasn't changed since the first season of the show, despite the fact that she appeared to reject his proposition. Additionally, it appears she loves spending time with her friends and family and is always up for traveling, especially if it involves visiting stunning beaches.
Furthermore, you can find Laura on Instagram at (@laurgoldin) with over 6.5k followers. Many of Laura's followers have praised her Netflix success in the comments section of her Instagram posts. Someone even commented, "Don't forget me when you're famous." In her bio, she also shared a link to her Depop account where she sells clothing and footwear online.