According to reports, Ken Goldin from King of Collectibles has an estimated net worth of $50 million. His firm, Goldin Auctions, is the official auction house for many valuable institutions, including the Babe Ruth Museum, the Major League Baseball Players Alumni Association, the Jackie Robinson Foundation, and the Naismith Basketball Hall of Fame.
For a very long time, collecting rare and antique artifacts has been something that's enjoyed by people all over the world. Although the specific items that collectors collect vary from person to person, the fundamental desire to own something of immeasurable value remains. And Netflix has now brought a unique show among its viewers that highlights the journey of one of the most successful people in the selling and buying rare items business.
King of Collectibles: The Goldin Touch on Netflix follows Ken Goldin as he explores the country in search of amazing artifacts that would make any collector jealous. The team at Goldin Auctions will scour, bid on, and find sellers and buyers for their priceless and rare objects relating to sports, pop culture, and more during the six-part series.
Like most new reality stars, Ken's popularity increased with the show and fans are now eager to learn more about the well-known businessman, including his net worth. Well, we've got you covered.
Previously, we touched on Jim Taubenfeld's Net Worth and Ken's wife.
According to Reports, Ken Goldin's Net Worth Is Estimated to Be Around $50 Million!
According to The Cinemaholic, Ken Goldin's net worth is estimated to be around $50 million. The owner of Goldin Auctions has amassed a huge property ever since he got into the auction business at the age of 20. Now, let's talk about how the King of Collectibles actually makes money.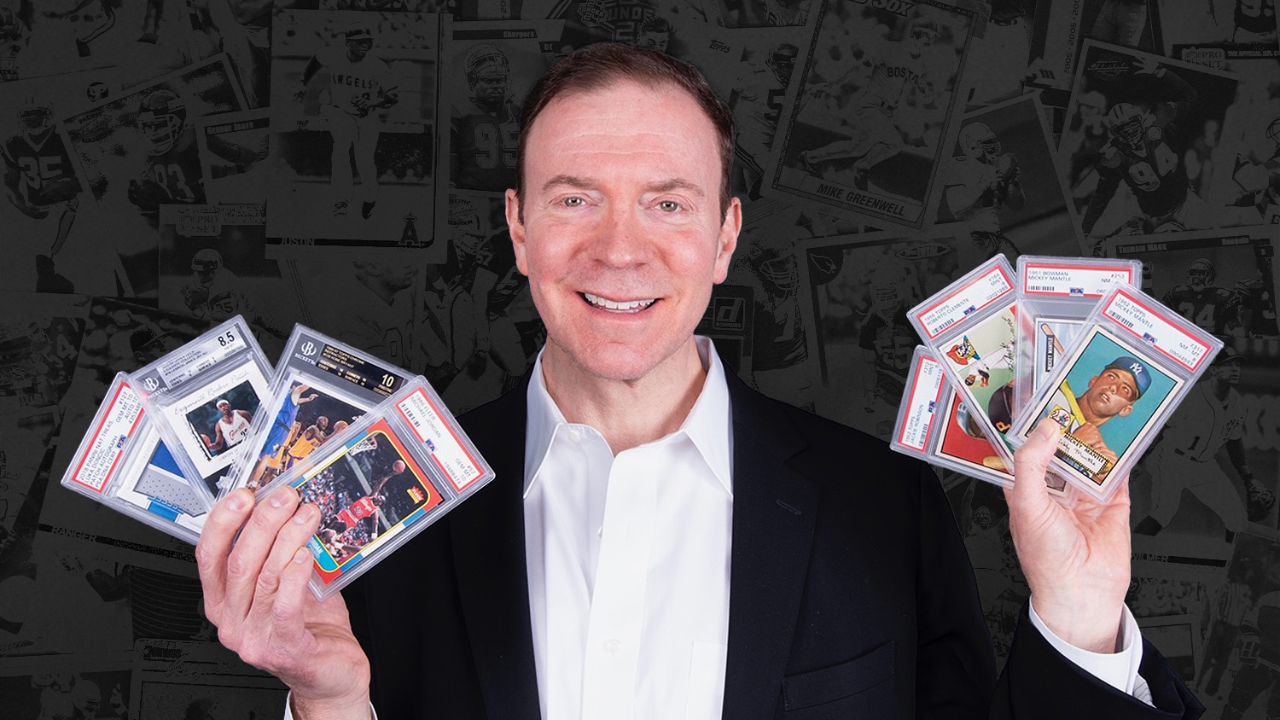 Ken Goldin has an estimated net worth of $50 million.
Image Source: FOS
Ken has always been interested in business and everything associated with it. Later, he enrolled in The George Washington University School of Business in 1983. He eventually completed his education at the institution in 1985 and enrolled at Drexel University the same year. He then began studying Business Administration and Management there. He also helped in the establishment of The Score Board Inc., a business that specializes in trading cards, in 1986 while still a student and later got the position of CEO.
Ken Goldin (@kengoldin) graduated from Drexel University in 1987 and worked at The Score Board Inc. until 1997. He founded and served as CEO of Goldin Sports Inc. in Florida in January 1998 after quitting the previously mentioned business. Reports suggest he is still part of the company. Ken did not establish Goldin Auctions until January 2012, when he was ready to fully use his knowledge of business and collectibles.
Under the direction of its Founder, Ken Goldin, Goldin Auctions is still flourishing as of this writing. It reportedly makes over $300 million in sales annually and specializes in sports and entertainment memorabilia. The firm is the official auction house for institutions including the Babe Ruth Museum, the Major League Baseball Players Alumni Association, the Jackie Robinson Foundation, and the Naismith Basketball Hall of Fame as a result of their excellent work. Ken also leads the Camcare Charitable Foundation and sits on the board of directors for the Philadelphia Museum of Sports.
Ken Goldin's company is the house of auction for many valuable companies.
Image Source: The Cinemaholic
Before determining somebody's net worth, it's important to analyze the business strategy and revenue of the company. The company estimates that they generate sales of roughly $300 million annually. According to the company's website, they take an average commission on things costing between $10,000 to $249,999, however, they will negotiate a fee with the buyer for collectibles worth more than that.
This indicates that Goldin Auctions sells $30 million worth of goods annually. In addition, Ken is the owner of not one, but two businesses, with the typical annual income of a business owner being around $100,000. But given how well the businessman has done, we have a tendency to think that his earnings are much higher than this.
Even though we've estimated Ken Goldin's net worth to be around $50 million, there's a high chance it could be much higher than that. After all, all of the given information is solely based on speculation since he has never talked about his net worth officially. We promise we'll get back to you if we find any changes in our data.
Before leaving, find out about Ken's daughter.