As of 2023, Jess Hilarious is dating a new boyfriend whose identity is yet to be revealed. Yes, you read it right. She isn't together with Daniel Parsons and isn't dating Chris either. Follow to know about her new romance as well as her baby daddy.
Jess Hilarious (real name: Jessica Moore) is an American comedian and actress known for her stand-up humor, social media presence, and performances on numerous television shows. She initially rose to prominence on platforms such as Instagram and Vine for her amusing videos and statements on a variety of topics, which she generally delivered in an honest and comedic manner.
However, she got her breakthrough after debuting on Season 9 of Wild 'N Out. She is currently a recurring member of the show. With her appearance in the show, Jess has gained widespread recognition, especially on social media. She has over 5.5 million followers on Instagram for a reason.
While Jess Hilarious has been pretty successful in building her career, her personal life has always been a subject of concern for her fans. Recently, we've found that people want to know if she has a boyfriend in 2023. Is she still together with Daniel Parsons? Well, let's find it out together.
Previously, we discussed the relationship status of Garrain Jones and Ron White.
Jess Hilarious Has a New Boyfriend in 2023!
Jess Hilarious (@jesshilarious_official) and Daniel Parsons are not together anymore but she isn't single either. As of 2023, she has a new boyfriend. Even though she has struggled with her dating life in the past, it seems she has finally found a person who she truly adores. So, who is the lucky man?
Even though she has posted multiple pictures and videos on her Instagram, most of the time on her stories, Jess has never revealed his identity. She does not even tag her boyfriend. Clearly, she does not want to reveal much about her current partner.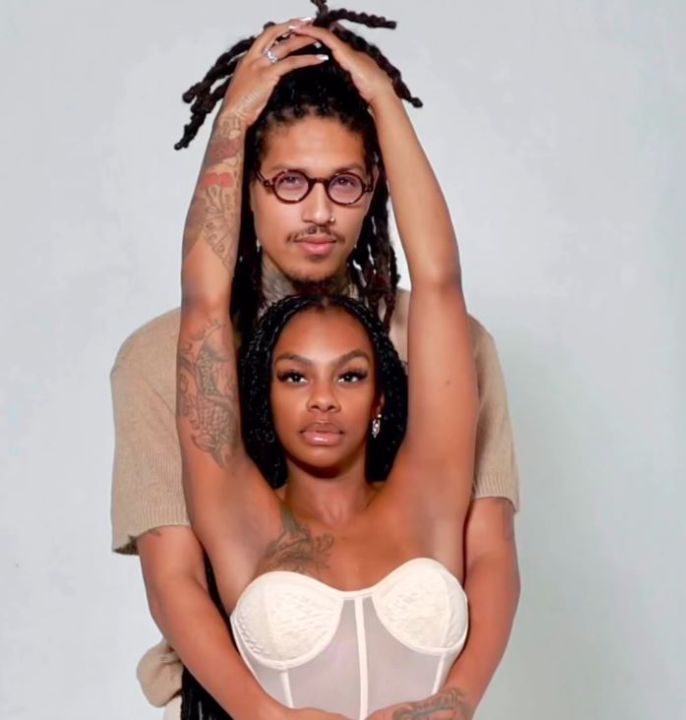 Jess Hilarious and her new boyfriend.
Image Source: Instagram
On October 16, 2023, she posted a video made of the pictures from a photo shoot with her boyfriend writing, "Tryna do some cute sh*t with babe." Even though she roasted herself in the video, she found herself a way to post a picture with her boyfriend.
On the other hand, we have also found that many people wonder if Jess Hilarious is still together with Chris. Well, these people really need to use their phones more often. After splitting with Chris, she started dating Daniel Parsons, and after splitting with Daniel, she is dating her now-boyfriend, whose identity is unknown for now.
Who Is Jess Hilarious' Baby Daddy?
Jess Hilarious has an 11-year-old son named Ashton Amar James but her baby daddy isn't her current boyfriend. The child is from her previous relationship with a man named Gerome, also known as Rome.
Jess Hilarious' baby daddy is a guy named Rome.
Image Source: Instagram
Despite the fact that Jess and Rome are no longer dating, they openly discuss their co-parenting relationship on social media. The couple also hosts the YouTube show Co-Parenting Therapy With Jess and Rome.
Rome also co-hosts the podcast titled Reckless Discussions with Jess, a lady named London, and a man named Martese Cromartie, also known as Priince. Rome is also well-known on Instagram (@romiie.j_), where he has more than 107K followers. He frequently posts photos of his children, including his son with Jess.
Even though it has been years since Jess and Rome split, they still support and care for each other. On February 28, 2023, Rome posted a picture of Jess with the caption,
Through All The Bullshit You Stood By My Side, & You Didn't Have To. For That I'm Forever Grateful & Will Be Behind You Every Step Of The Way @jesshilarious_official ❤️💫