Garrain Jones is married to his wife, Blair Rachel Jones. The couple tied the knot on October 1, 2019. They also share a daughter together who was born in October 2021.
Garrain Jones is an American author, speaker, and transformational coach who has recently gained widespread recognition, especially on social media. A lot of clips of him giving life advice have helped him amass fans all around the world.
With his increasing popularity, a lot of people have been interested to know about his personal life as well, including his relationship status. People want to know who his wife is and if they share any children together. Well, let's find it out.
Earlier, we discussed the relationship status of Ron White and Gia Duddy.
Garrain Jones Has Been Married to His Wife, Blair Rachel Jones, Since 2019!
Garrain Jones is happily married to his wife, Blair Rachel Jones (@blair.rachel.jones). She is a fitness instructor as well as a speaker who intends to transform people's health as well as their lives.
As written on his official website, Garrain met his wife for the first time at a personal development seminar. After dating for over a year, the couple got married on October 1, 2019, on short notice in front of a few friends in Los Angeles. The couple recently celebrated their 4th anniversary.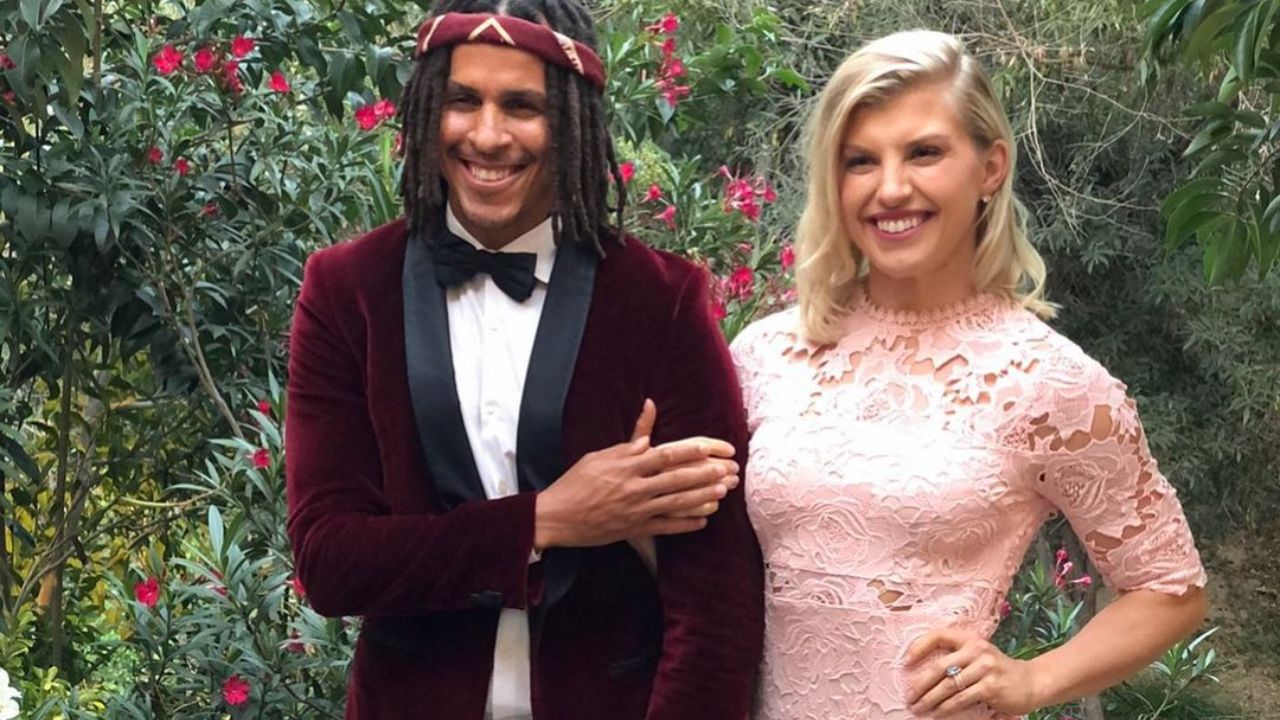 Garrain Jones and his wife, Blair Rachel Jones.
Image Source: Instagram
Two years after tying the knot, the couple welcomed their daughter, Soul Jones, on October 5, 2021. The couple frequently shares her pictures on their Instagram. Soul is very lucky to have parents like Garrain and Blair.
Both Garrain Jones and his wife, Blair, do not hesitate to express their love and respect for each other on social media. They frequently share pictures with stories of how their relationship is going and how much they adore each other.
No doubt, Garrain and Blair were meant to be together. Their relationship is an example for everyone. We wish the couple nothing but all the best in their coming adventures.
What Is Garrain Jones' Net Worth in 2023?
Garrain Jones' (@garrain.jones) net worth is estimated to be around $1 million. Everything started after he finished reading The Power of Positive Thinking, the first book he read. After finishing this book, he felt more optimistic about the future.
Garrian Jones has an estimated net worth of $1 million.
Image Source: Instagram
Garrain rose to prominence as a transformative coach, speaker, and author. He also wrote and published several novels. Because of his diverse life experiences, he evolved into a form of motivation for others who are slipping behind. Another book by Jones is Change Your Mindset, Change Your Life: Lessons in Love, Leadership, and Transformation.
The total cost of the deal was $50,000. Later, in 2009, he left the labels and ran into a slew of problems. He was so miserable in 2011 that he considered suicide until an old guy made a recommendation that changed his life. He was involved in a number of health and wellness projects. At the age of 37, he amassed a million dollars.