As of 2023, Ron White is not married and does not seem to have a girlfriend as well. Even though he is frequently linked to a woman named Ginny, there's no proof to conclude if they're currently dating. However, he has previously been married and divorced 3 times.
Ron White (full name: Ronald Dee White) is a stand-up comedian, actor, and author from the United States who is best known for his unique comedy style, featuring a blend of storytelling, observational humor, and a distinct Southern persona.
As a member of the Blue Collar Comedy tour with Jeff Foxworthy, Larry the Cable Guy, and Bill Engvall, he gained a significant following and became well-known. His catchphrase "You can't fix stupid" became famous, and audiences connected to his powerful storytelling, which is based on his own experiences.
While Ron White's professional career has been pretty successful, his personal life is just the opposite. He has been married three so far. The saddest part is that he isn't together with his third wife as well. As a result, we've found that many people have been interested to know if he has a girlfriend in 2023. Well, let's find it out together.
Earlier, we explained the relationship status of Gia Duddy and Tony Hinchcliffe.
Ron White Does Not Appear to Have a Girlfriend in 2023!
While Ron White doesn't really prefer to discuss his personal life and tries to keep it under wraps as much as possible, Celebs-In-Depth reports that he does have a girlfriend in 2023. Thus, we can assume Ron is currently single.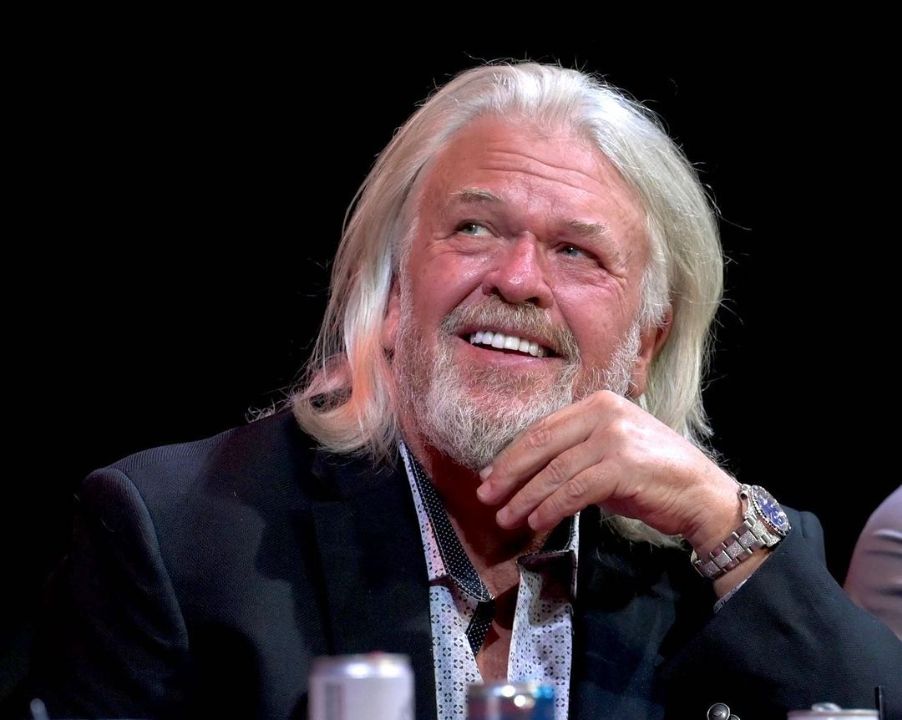 There's no proof of a woman named Ginny being Ron White's current girlfriend.
Image Source: Instagram
Some unverified sources claim that he was recently spotted with a woman named Ginny. They were reportedly spotted multiple times together. However, we can conclude that they were/are dating without any strong piece of evidence. Additionally, we also have no idea who the mystery woman is.
In case you're unaware, Ron White (@ronwhiteofficial) is 66 years old at the moment. Finding a new partner might not be as easy as it used to be for him. But do remember that he has been married three times. With all the fame, wealth, and comic humor, we wouldn't be surprised if he finds a new girlfriend in 2023 or later.
Details on Ron White's Previous Marriages!
Ron White has been married 3 times so far.
Image Source: Instagram
Ron White has been married three times in his life, but each marriage ended in divorce. Ron's story illustrates that love is, in fact, the hardest thing in the world. He starts dating after falling in love, and the cycle resumes after his relationship ends.
Ron married Lori Brice, his girlfriend, for the first time. The couple exchanged vows in 1981. Nevertheless, their marriage became troubled, and they decided to part ways. They got divorced in 1993. They also have a son together named Marshall.
Similarly, he married Barbara Dobbs, his girlfriend at the time, in 2004. Ron and Barbara had a relationship for a while. They went on dates, fell in love, and got married. However, they weren't intended to last forever. The pair called it quits in 2008 after just four years of dating.
Later, Ron fell in love with Margo Rey following his divorce from Barbara. Walking down the aisle and saying the holy vows three times solidified their unbreakable bond in 2013. However, it did not endure as long as his other two marriages did, and in 2017 they divorced, forcing him to start looking again.
Their marriage drew notice when Ron stated that they had never married legally. He was allegedly living as a couple with Margo, although they were never married. However, the court declared in a 2021 decision that the couple was married under common law.