Jemell M. Nelson, who was the Production Assistant of Queer Eye Season 7 as well as Love & Marriage: Huntsville, died on November 14, 2022, from numerous gunshot wounds. Follow to find his obituary and net worth.
Netflix's Queer Eye is an adaptation of the breakthrough 2003 Bravo original, Queer Eye for the Straight Guy, and goes beyond simply changing over the lives of straight men. The five professionals focus on people of all genders and sexual orientations in this more modern and inclusive format.
Season seven of the upbeat show, which stars Karamo Brown (a culture expert), Tan France (a fashion expert), Jonathan Van Ness (a grooming expert), Antoni Porowski (a food and wine expert), and Bobby Berk (a design expert), has finally arrived on the streaming platform and the fans cannot stop gossiping about it.
Apart from all the cast members, we also get to know that the Production Assistant of Season 7, Jemell M. Nelson, is no more alive. Similarly, many people have been curious to know about his death. Well, we've got you covered.
Previously, we discussed Lambda Chi Alpha, Jenni Seckel, and Speedy.
Jemell M. Nelson, Who Was the Production Assistant of Queer Eye Season 7, Died on November 14, 2022, From Numerous Gunshot Wounds!
Jemell M. Nelson, a native of New Orleans, Louisiana, entered the entertainment sector presumably around 2022 despite a brief period of instability brought on by the global Covid-19 pandemic. Although he himself lacked a great deal of experience, his three credits show that he more than made up for it with his consistent hard effort, resolve, and curiosity. These include Production Assistant for Season 3 of Love & Marriage: Huntsville, Covid-19 Compliance Officer for the same original series, and Production Assistant for Queer Eye Season 7.
After all, Jemell wouldn't have ever been able to secure a single role in any studio production, much less these three significant ones in such a short period of time, if he wasn't a serious professional. The Lusher Charter School alumnus is also said to have had a strong interest in science and medicine; in fact, he had studied Pre-Med Biology at the University of New Orleans.
Jemell M. Nelson's obituary.
Image Source: The Boyd Family Funeral Home
However, he seems to have decided that pursuing a career in this profession simply wasn't in the cards for him, leading him to choose the next best course in line with his natural passions, interests, and hobbies. Meanwhile, his net worth was never revealed since he had just started his career.
According to online sources and his obituary, Jemell Michael Nelson passed away at the age of just 31 on November 14, 2022, in the early hours of the morning. A report of gunshots was made in the 900 block of North Carrollton Avenue at around 2 a.m., but by the time authorities arrived minutes later, the youngster had already passed away from numerous gunshot wounds.
It is crucial to highlight that, as of this writing, the public is not aware of any additional information, including the reason for the gunfight, the triggerman's description, or the victim's potential involvement in the incident.
Jemell M. Nelson's great-grandmother Una Barnes, parents Michael and Constanza Porche, brother Shelton Magee III, and sisters Zhane' and Zaria Nelson still continue to mourn his untimely death. No doubt, he still lives on in the memory of distant loved ones, the majority of whom remember him with affection as proven by his social media platforms.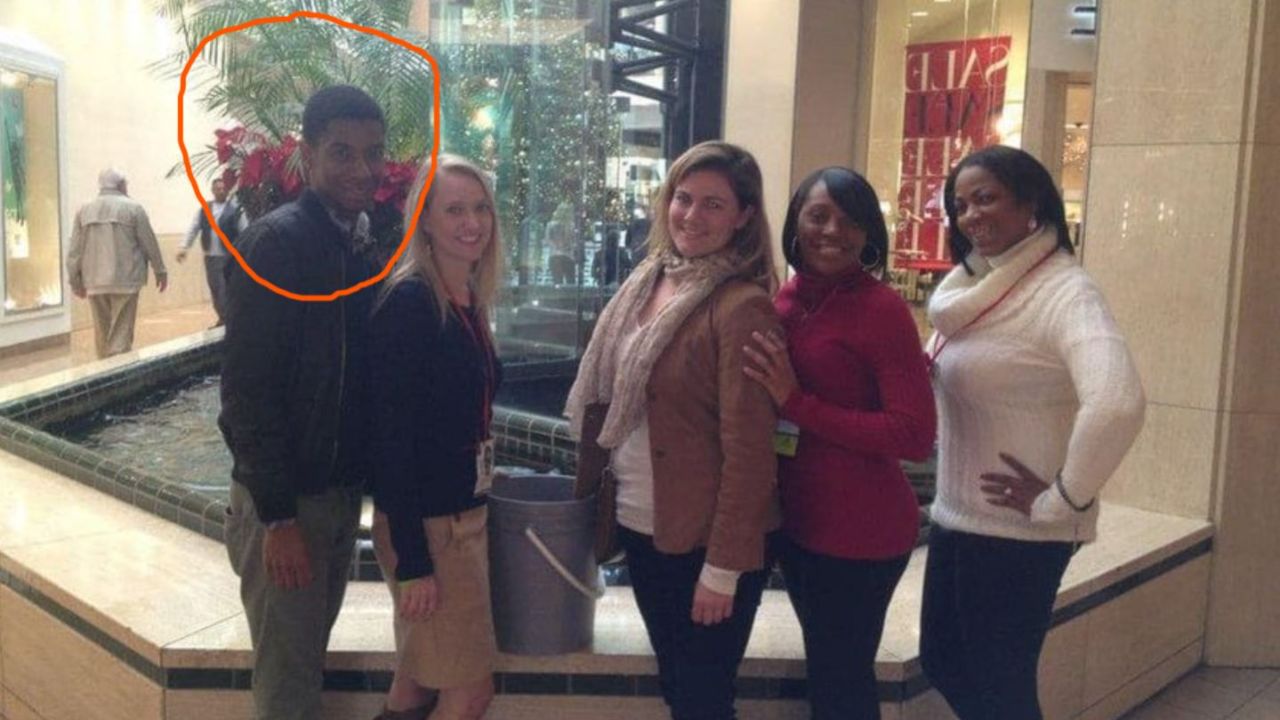 Jemell M. Nelson's friends & family claim that he was a cheerful & humble person.
Image Source: Facebook
In December 2022, Darlene D. Valeary expressed his emotion by writing,
I called you my little brother, and you will always be in heart ❤️, I will never forget you… you always had a beautiful spirit, and you lit up any room you entered. Get your rest my brother, my love is with you always. R.I.H. 💔💔😢
Similarly, Devine Eboni Carso wrote,
I miss you more than you'll ever know. Still don't feel like your really gone. I text you everyday waiting for a reply. Keep watching over me baby.
Sometimes, it does not have to be the cast members to make us weep. From what we've heard about Jemell M. Nelson so far, it seems his death made everyone very emotional, especially considering the fact that he was such a humble person and was just starting his career.
Queer Eye Season 7 is now streaming on Netflix.
Before leaving, find out if the nominees get to keep the furniture.