Wayne Brady previously denied the rumors of being gay and revealed that he is pansexual. He admitted that he has never dated a man and is currently single. In the future, he wants to be the best person for his partner, but for now, he is trying to enjoy his life.
Wayne Alphonso Brady, better known as Wayne Brady, is an American television host, comedian, actor, and singer. He started gaining fame after his appearance on the sketch comedy competition Kwik Witz. Recently, Wayne seems to be very active on TikTok, and if you guys have followed him on TikTok, you might have noticed how he is gaining more followers day by day.
Wayne's recent fan interaction has been all over TikTok. He commented on a video of a young boy being seen performing to James Brown, showing off his impressive singing skills. Wayne commented that the young boy made his whole day, and many people started calling him a future star.
On the other hand, Wayne's sexuality, love life, and dating history have been in the headlines for a long time, and people want to know more about his personal life. People also wonder if he is gay. Well, we've got you covered.
Previously, we discussed the sexual orientation of Lizze Broadway and Nikita Kuzmin.
Wayne Brady Does Not Identify Himself as Gay but as Pansexual!
Wayne Brady (@mrbradybaby) is not gay; he is pansexual. Sexuality has generated a lot of rumors and discussions since the beginning of the 2000s. Although he called himself bisexual, with an open mind, he has never dated a man till now. He admitted that he liked men in his life but never found the courage to date them.
Many people thought that Wayne was gay and was taking time to come out. He was also bullied and accused by many people regarding the topic until he revealed his sexuality and came out as pansexual. Pansexuality is a sexual, romantic, or emotional attraction towards people of all genders, regardless of their sex or gender identity, who are gender-blind.
Wayne Brady is not gay but pansexual.
Image Source: Instagram
Yes, in the recent interview, Wayne was open about his sexuality, denied being gay, and called himself bisexual—with an open mind. This statement has made his fans clear about his sexuality, and it seems like he has given many people the courage to speak about themselves and accept themselves. During an interview, he also mentioned many things about his dating life.
Has Wayne Brady Ever Dated Men?
During an interview with People, Wayne Brady was asked about his dating life and if he had ever dated a guy or not. Well, pansexual and gay are different sexualities, but both people date men.
Talking about his dating life, he has confessed to being attracted to men at times in his life, but he has never dated a man. He said that he was always scared to date a guy in his life, and his upbringing and today's world made his decision hard. He also stated:
What's the fastest way to hurt another man? I'm gonna call you out of your name. I'm gonna call you gay. I'm gonna emasculate you. I'm gonna use the F-word. I learned that very early from the people around me, they're like, Oh, so those are bad things? Yeah. You, you don't wanna be that.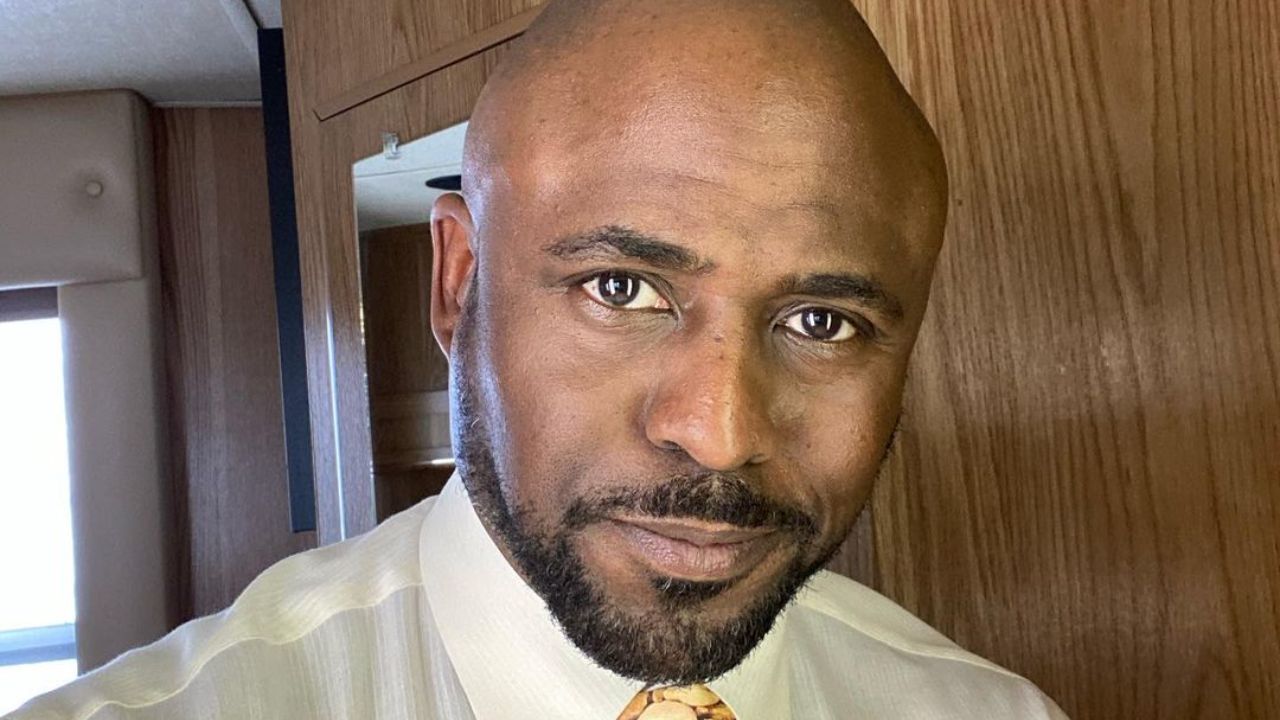 Wayne Brady was scared to date a man because of the society.
Image Source: Instagram
Continuing the interview, Wayne also said that he was already bullied about a bunch of other shit, and he didn't want to add a top hat on top of that suit and be called gay. However, he also mentioned that he has been in a wonderful community of friends who are in the LGBTQ+ community and who have given him the courage to come out as pan.
Who Is Wayne Brady Currently Dating?
Wayne Brady has faced many ups and downs in his love life. He has had two failed marriages till now, and currently, he has admitted being single. He was first married to singer-songwriter Diana Lasso in 1993, and they got separated after two years of being together.
After separating from Diana, Brady was married to Mandie Taketa in 1999. The couple even shares a daughter, but they are no longer together. They got separated in July 2007. However, the former couple are still in touch with each other for their daughter.
Talking about Wayne's current love life, he admitted to being confused, but he is still trying to come together. He said that he needed time to be a healthy and open-minded pansexual who could make a decision and be free and open to other people. He also wished to be the best person to his closest people and stated;
But If I'm healthy, then I can go onstage at Let's Make A Deal and be the best Wayne Brady that everybody wants and expects. I can be the best dad that Maile needs. I can be the best friend to Mandie, the best son to my mother, and one day, the best partner to someone, because I'm doing this for me. Not dating yet though! [Laughs] I am single, but it's not about being with someone right now.