According to Momma Dee, Diamond from Crime Mob might be pregnant with Lil Scrappy's child since she has been missing her period. However, the rapper has not given any statement about the rumor. 
Diamond from Crime Mob has been making headlines as she recently appeared in Season 11 of Love & Hip Hop Atlanta. The show has been chaos since her ex-boyfriend, Lil Scrappy & his wife, Bambi, have been struggling to keep their relationship alive and Scrappy's mom, Momma Dee, spilled the tea about Diamond's possible pregnancy.
While having a conversation with Khaotic and Amy, Momma Dee revealed that the Crime Mob star might be pregnant and fans have been discussing if it is true. Well, here is our take.
Previously, we touched on the stories of Sam Cane and Forsen.
Momma Dee Revealed That Diamond From Crime Mob Might Be Pregnant Since She Has Been Missing Her Period!
Lil Scrappy's mom, Momma Dee, revealed that Diamond (@diamondatl) has been missing on her period, implying that she might be pregnant. Other than that, there is no indication that she is expecting her second child. She gave birth to a son while she was dating Mr. Payro. Thus, we have to assume the rapper is not pregnant until and unless she confirms it herself.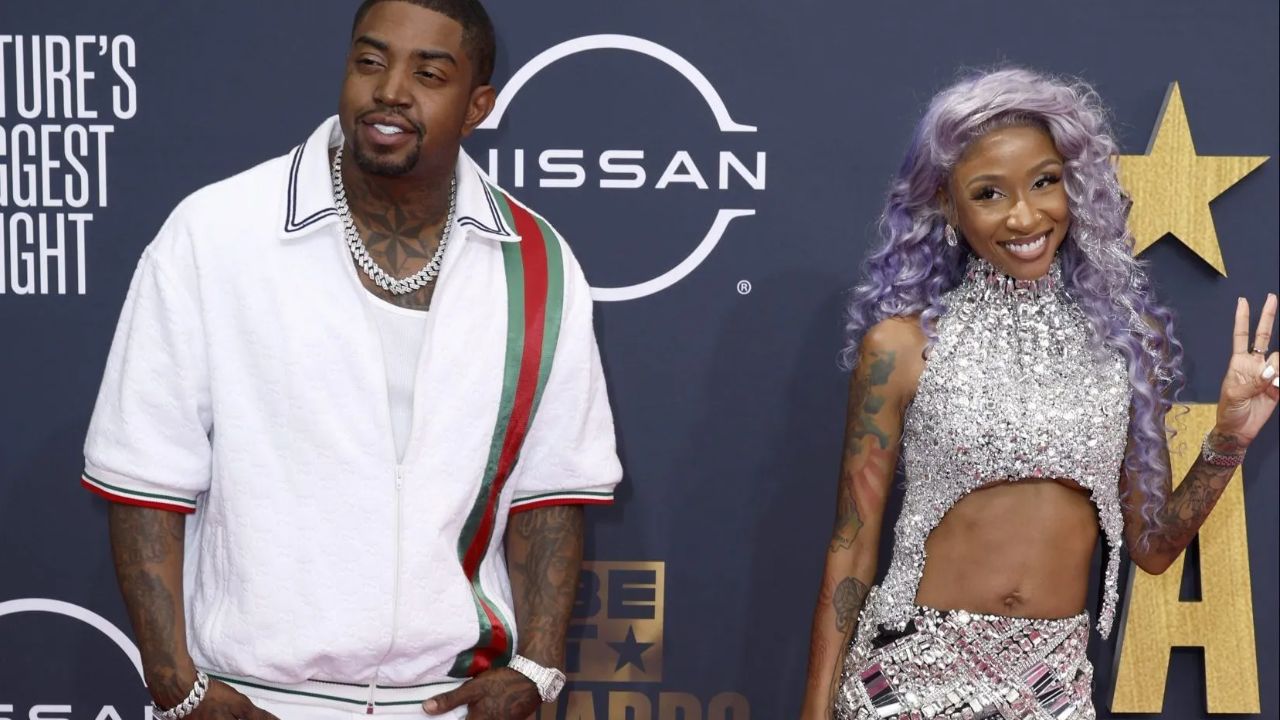 Momma Dee claims Diamond might be pregnant with Lil Scrappy's child.
Image Source: Baller Alert
In case you're unaware, menstruation usually stops during pregnancy. When a woman becomes pregnant, the fertilized egg implants in the uterus, causing hormonal changes throughout the body. These hormonal changes prevent the uterine lining from shedding, which occurs during a menstrual cycle. Instead, the body promotes the embryo's growth and development. While some women may have mild bleeding or spotting during their first pregnancy, this is not the same as a normal menstrual period and is mainly caused by implantation.
Diamond and Lil Scrappy (@reallilscrappy) were in a relationship for over a year in 2013/2014. The couple broke up later and move on to their next relationship. While the Crime Mob star does not appear to be in a relationship, Lil Scrappy has been married to Adi "Bambi" Benson since 2017, and has 4 children together. However, Scrappy and Bambi are not having a good time together. They are having problems keeping their relationship alive.
While we're unsure if Diamond and Scrappy have patched up, we're sure Momma Dee said that Diamond might be pregnant with Scrappy's baby on purpose since she cannot resist Bambi. Matter of fact, both Bambi and Scrappy do not talk to her.
On the other hand, Diamond's recent pictures do not hint that she is expecting a child. Even she is not sure about her pregnancy after all. However, we will get back to you as soon as we get any updates.
Diamond's Early Life & Career!
Diamond (real name: Brittany Nicole Carpentero) was born on May 20, 1988, in Atlanta, Georgia. She grew up in the Atlanta region and was always interested in music. She and Princess, another Crime Mob member, went to high school together and built a strong bond.
Diamond joined Crime Mob when she was just 15 years old.
Image Source: Instagram
Crime Mob, which included Diamond, Princess, Lil' Jay, Cyco Black, M.I.G., and Killa C, rose to prominence in the mid-2000s with their smash hit, Knuck If You Buck. The group's upbeat and catchy sound helped them gain fame in the Southern hip-hop scene. However, the group disbanded in 2014 for unknown reasons.
Her life before joining the Crime Mob is not well documented. Her talent and contributions to the group, on the other hand, helped pave the road for their success. She has continued her music career as a solo artist since the group's first surge to stardom, releasing her own projects and collaborating with other musicians.