Milton Johnson from Love Is Blind season 5 stands at a height of more than 6 feet tall. Follow to know more about him, including his Instagram and birthday.
Introducing us to singles from Houston, Texas, another season of Love Is Blind has arrived on Netflix, just months after season 4 debuted. The new season is jam-packed with romance, conflict, and so many unexpected turns as usual that it's hard to keep up.
One of the contestants who has been a highlight in the new group is Milton Johnson (real name James Milton Johnson IV), who soon struck up a friendship with a fellow member of the season 5 pod team. Even though he is currently just 25 years old, he believes he is all set to find a wife and start a family.
Of course, many viewers want to know more about him. Likewise, one thing that has caught the attention of many viewers is his height. He appears to be one of, if not the tallest cast member in the new show. As a result, people want to know how tall he is. Well, we've got you covered.
Previously, we touched on the game characters and Miriam.
Milton Johnson Stands at More Than 6 Feet Tall: Love Is Blind Season 5 Update!
According to various reports, Milton Johnson stands at a height between 6 and 7 feet. However, the Love Is Blind cast has not revealed how precisely tall he is. And there's no doubt, his height has helped him a lot to look attractive.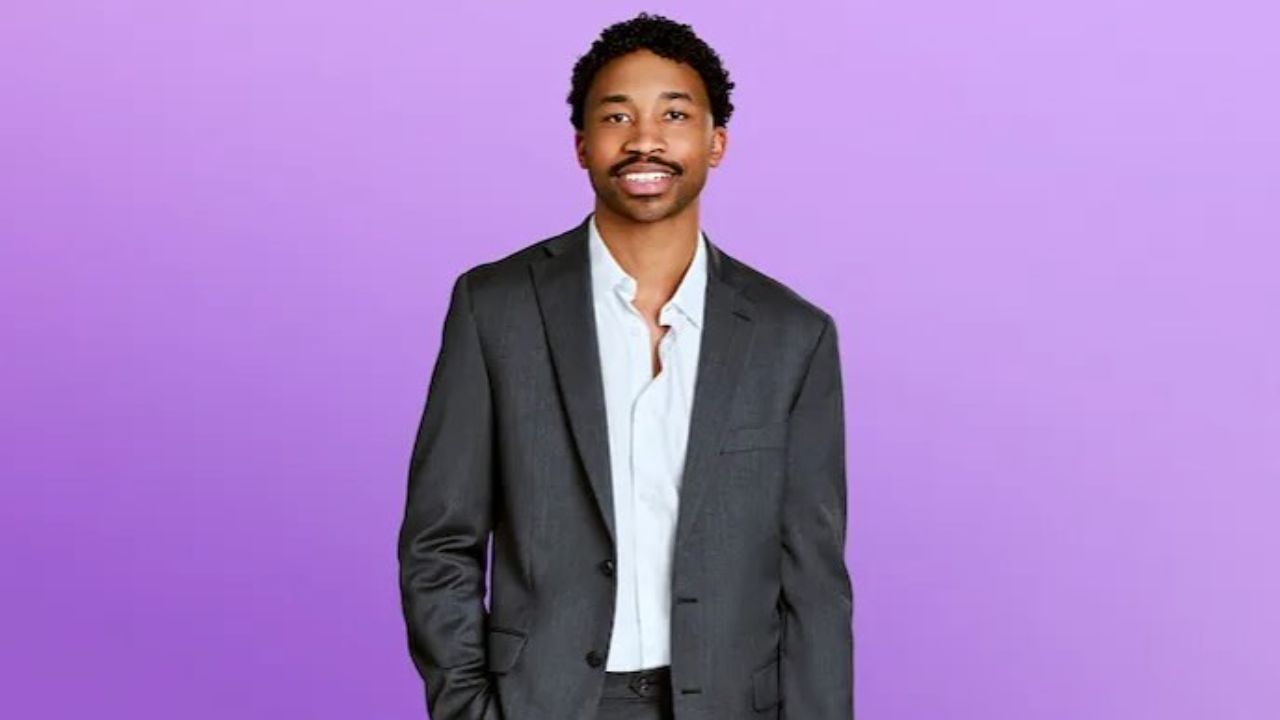 Milton Johnson appears to be more than 6 feet tall.
Image Source: Netflix
Additionally, Milton is 25 years old. His birthday is unknown for now. Milton graduated from the University of Houston College System with a Bachelor of Science degree with a Petroleum Geotechnology concentration. Later, he went to the University of Texas at El Paso to get his Master's in Systems Engineering. And it seems he is not done with his education. He is currently pursuing a Master of Business Administration at Rice University.
Talking about his profession, is currently employed as an experienced engineer in the oil and energy industry. Milton worked for EverLine as a senior pipeline control center operator while the Netflix series was being filmed. However, he started working at Vopak as a management trainee in November 2022.
He can be found on Instagram at (@jamesmiltonj4). He loves to hike and is regularly seen going on solo adventures. He enjoys camping, natural science exploration, and sports. Although he doesn't post frequently on social media, he has uploaded some gorgeous images displaying his photographic abilities.
Milton Johnson's Journey on Love Is Blind!
Despite the fact that Lydia Arleen and Milton Johnson were drawn to one another the instant they set foot inside Love Is Blind due to their shared interest in geology, the former was restraining Milton due to their age. She wasn't sure how things would work out because she was 30 and he was 24, and she didn't initially take him seriously despite his assurances that he was more than prepared for marriage.
Milton Johnson, 25, is one of the youngest cast of the show.
Image Source: Instagram
But it wasn't until her connection with Ismael "Izzy" Zapata failed that she genuinely started to see him from a different perspective since she at last decided to be open to vulnerability.
The truth is that Milton had a difficult childhood and was practically forced to mature at a young age; as a result, he made light of emotion in every sense of the word. But despite being well aware of this truth, he gave it everything when he ultimately decided that in order to be happy, he needed to share parts of himself with others; he did prioritize work, but he didn't mind spending time with his family either.
For Lydia, it was also a bonus that he admitted he needed to work on his family relationships because it indicated he didn't mind being a work-in-progress or falling for someone who was older but still trying to figure herself out.
Lydia and Milton's relationship did falter a little when the former admitted she'd dated Uche Okoroha in the outside world and had briefly considered whether their meeting here again was pure fate, but they were able to work things out.
He immediately made the decision to propose to his girlfriend because of their common sense of humor, similar levels of understanding, and ultimate desire to love and be loved unconditionally. Despite feeling a little awkward, Milton got down on one knee and proposed to the woman he thought was the one for her in every way. He didn't even think about it for a second.
Before leaving, find out about Milton's ethnicity.