You can apply for the next season of Netflix's Hack My Home by simply contacting 51 Minds, a casting company. After that, you just need to sign-up the application form. However, please note that the application form is not available right now.
Nowadays, with more and more people working from home, making the most of your space is critical. A living room is no longer merely a living room. It is frequently used as a home office, a bedroom, or even a classroom for people who home-school their children.
Hack My Home, a Netflix renovation series, invites four specialists to redesign these spaces with inventive tips and methods, helping families to get the most out of their homes. Through technology and creativity, specialists use their talents to help their clients in making the most of the available space and ensuring that all needs are addressed.
Fascinated with the show's concept, many viewers have been seeking details on how they could apply for the next season of the show. Well, here is everything you need to know, including the application and sign-up detail.
Previously, we touched on Ati Williams, Brooks Atwood, Jessica Banks, and Mikel Welch's Spouse.
You Can Apply for Hack My Home by Simply Contacting a Casting Company Named 51 Minds: Application & Sign-up Details!
Netflix has been pretty transparent when it comes to casting for reality shows. In the case of Hack My Home, you can apply for the next season by simply contacting the casting company, 51 Minds, the same company responsible for the Below Deck franchise, The Surreal Life, Married to Real Estate, and more.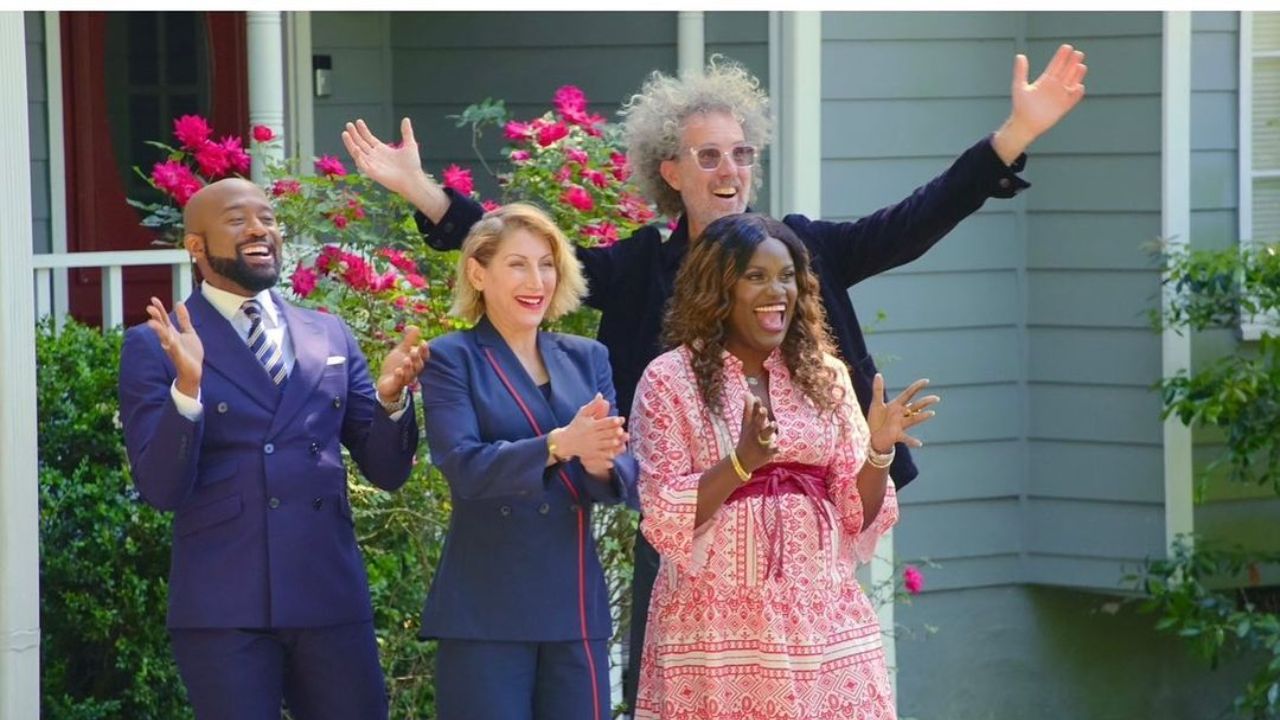 You can apply for Hack My Home by contacting 51 Minds.
Image Source: Instagram
Fans interested in applying for their house may visit the 51 Minds website and sign-up for the application, as well as check where the casting firm is presently filming around the United States.
When Hack My Home season 1 held a casting call, the crew asked a Facebook neighborhood group in Atlanta if anyone thought they had outgrown our home. Those that responded were interviewed, and the eight homes shown on the episode were chosen. All renovations, including where the homeowners resided throughout the transition, were paid for by the production crew.
However, please do note that the casting call is not open right now. You can expect the application form to be available once the show gets renewed for the second season.
More About Hack My Home!
Hack My Home is about home renovations and how houses are converted into much more gorgeous and eye-catching designs. In the series, there are four experts that work on the renovations. Customers do not always eager to remodel in exchange for making any sacrifices.
Hack My Home is now streaming on Netflix.
Image Source: Netflix
If a consumer says he wants extra room in his residence but does not want to break or lose anything that is currently there. As a result, remodeling professionals must cope with certain problems, which are shown in the series. So, with such a series, one may anticipate fascinating and remarkable transformations with restrictions to be overcome. The completed result must be visually appealing, and the professionals must resolve any issues that arise in order to satisfy the consumer.
We may anticipate excitement because there are situations for this that are included in the television show. This series will captivate viewers since it contains aspects of seriousness, obstacles, wonderful grins, and satisfied expressions. Anyone who watches the show will be more aware of the issues that the remodeling crew is dealing with.
So, without question, this is a fantastic series that will make you feel more connected because it is about houses, which are everyone's safe haven. People will also obtain suggestions on how to improve their homes and what they should add if they have a plan.