Some reports suggest that Gia Duddy and her longtime boyfriend, Will Levis, have split and the influencer is dating country star Morgan Wallen. However, nothing has been confirmed yet. There are still multiple hints that have left people confused about her dating life. Well, everything is explained right below.
Following the 2023 NFL Draft, Will Levis, Tennessee Titans' rookie quarterback, and his partner Gia Duddy, an influencer, gained widespread attention. The two became one of the league's most talked-about couples very quickly, especially after Duddy's fan base nearly doubled following the event.
Duddy even moved to Nashville at the start of the season. She went there to grow her career as well as to be with Will. However, multiple reports suggest that Duddy and Levis split up early in the NFL season. There are also rumors floating that Gia Duddy is dating country star Morgan Wallen. Confused right? Well, let's discuss who her boyfriend is at the moment in detail.
Earlier, we explained the relationship status of Tony Hinchcliffe and Christian Pulisic.
Who Is Gia Duddy's Boyfriend at the Moment? Morgan Wallen or Still Dating Will Levis?
As of this writing, there is no confirmation of who Gia Duddy's boyfriend is. While some reports suggest that she is still trying to get back together with Will Levis, others suggest that she might be dating Morgan Wallen.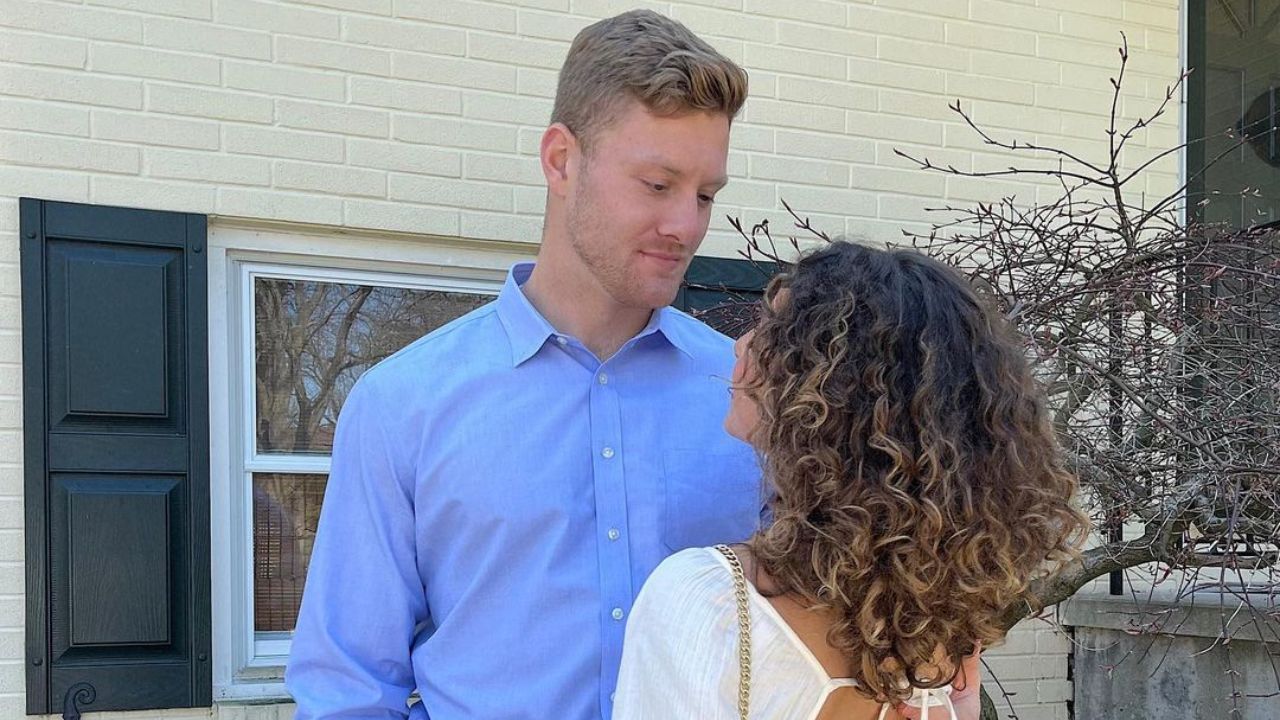 Various reports claim that Gia Duddy and longtime Will Levis have split up.
Image Source: Instagram
Everything started in September after a report from Barstool Sports' Pardon My Take podcast stated that Will Levis had ended his three-year relationship with Gia Duddy (@giaduddy). Wearing his Titans outfit, Levis even posted a picture of himself on X with the caption "single" clearly displayed.
What has been confusing for people is that both Gia and Will follow each other on Instagram. Matter of fact, Gia still has pictures with Will on her Instagram. As a result, many people have been speculating that Gia is trying to get back with Wil.
On the other, various sources have reported that Gia Duddy is dating Morgan Wallen. A reporter on TMSPN wrote,
Residing in Nashville, I'm privy to the backstory involving Will Levis and his relationship. It appears that his girlfriend attended a Morgan Wallen concert solo and subsequently found herself backstage with Morgan Wallen. Following this encounter, they began texting each other regularly every day. Eventually, Will confronted her about this, and she expressed her desire to be single. Since then, she has been spending her time with Morgan Wallen. This explains why Will chose to share the story with the Pardon My Take podcast—he wanted to make it known that he's available once again.]
In conclusion, we can say Gia's break-up rumor with boyfriend Will Levis and dating rumor with Morgan Wallen remain unclear for now. We will have to wait for strong evidence to conclude on who the influencer is really dating. We will surely get back to you as soon as we get any updates.
"This Is a Dream Come True," Says Will Levis on His NFL Debut Game!
In his first career start on Sunday, rookie quarterback Will Levis (@will_levis) of the Tennessee Titans impressed the football world in a 28-23 victory over the Atlanta Falcons.
With Ryan Tannehill out due to injury, the rookie completed 19 of 29 throws for 238 yards and four touchdowns, good for a 130.5 passer rating. He now joins Fran Tarkenton and Marcus Mariota as the only players in NFL history to pass for four touchdowns or more in their debut NFL game.
With three touchdowns of thirty yards or more, Levis displayed his enormous arm, setting a record for the most in an NFL debut (not including seasons cut short by strikes). In a post-game interview, Will remarked,
This is a dream come true for sure. I dreamed of this moment as a kid, and to get a win is incredible. But we have a few more minutes to celebrate it today, then we're on to Pittsburgh, as Vrabel would say.