Britney Spears is reported to be in a relationship with her new boyfriend, Cade Hudson, her longtime friend and agent. Her recent Instagram posts (@britneyspears) suggest that she has been seductively vacationing with Cade in Mexico. Additionally, both Britney and her husband, Sam Asghari, have recently been spotted without their wedding rings.
Britney Spears first rose to fame as a teenager in the late 1990s with her debut single "...Baby One More Time" and quickly became a pop music icon. Throughout her career, Spears has been known for her high-energy dance routines and provocative stage performances. She has won numerous awards, including a Grammy Award, six MTV Video Music Awards, and a Billboard Music Award.
Britney has also dabbled in acting throughout her career. She made her acting debut in the 2002 film, Crossroads, in which she played the lead role of Lucy Wagner. In addition to her film roles, Spears has made guest appearances on various television shows, including Sabrina The Teenage Witch, Will & Grace, and How I Met Your Mother.
Last year, Britney Spears married her personal trainer, Sam Asghari, whom she met while filming the music video for her song, Slumber Party, in 2016. However, her recent Instagram posts suggest that her marriage is in crisis and might have a new boyfriend. Well, let's talk about it in detail.
Check out the relationship status of Kayana Traylor and BTB Savage.
Britney Spears Is Rumored to Have a New Boyfriend, Cade Hudson, as Her Marriage With Her Husband, Sam Asghari, Is Reportedly in Crisis!
Britney Spears (@britneyspears) is rumored to have a new boyfriend as she is currently on a vacation to Mexico with her longtime friend and agent, Cade Hudson. According to reports as well as her Instagram posts, her marriage with her husband, Sam Asghari, is not going well as both of them have been spotted without their wedding rings. While Asghari denied the rumors, fans were interested in the man who had been accompanying Spears on her tropical vacation.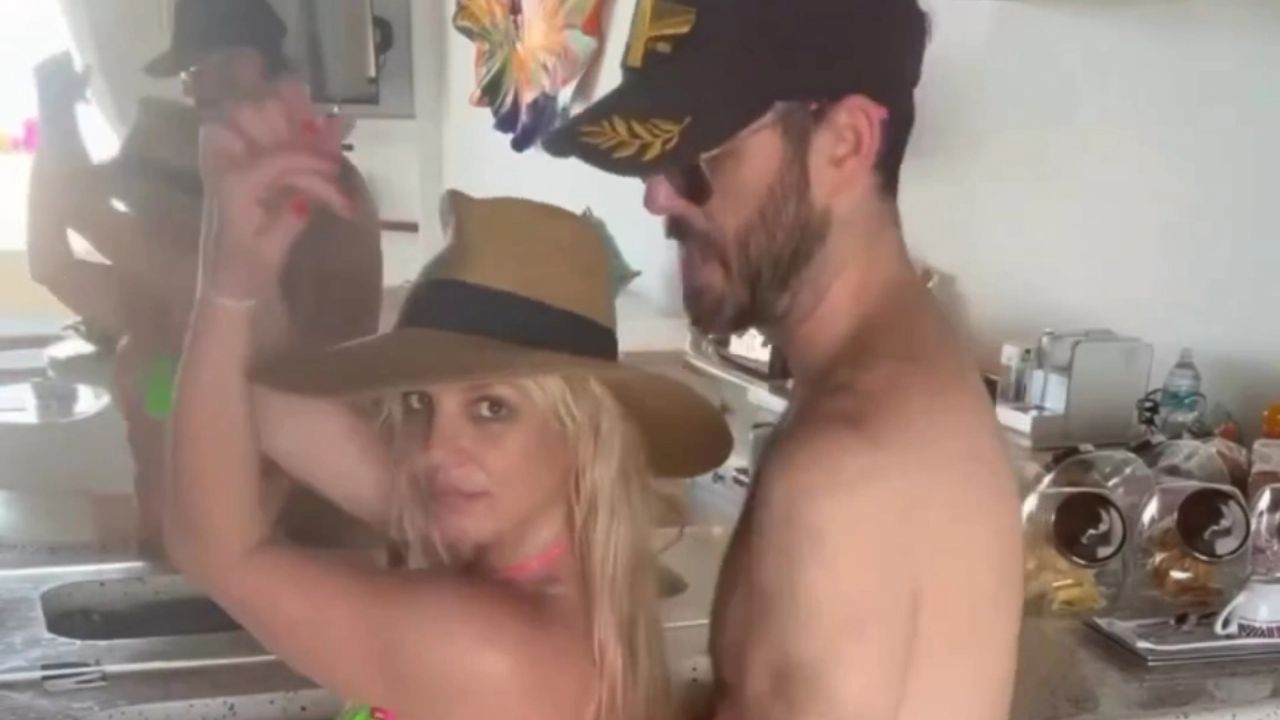 Britney Spears and her rumored new boyfriend, Cade Hudson, vacationing in Mexico.
Source: The U.S. Sun
Hudson works as an agent at the Creative Arts Agency, a Los Angeles-based talent agency with an excellent client list. According to reports, he has been working with the agency since around 2014 and also represents celebrities including Gwyneth Paltrow, Bella Thorne, and Johnny Knoxville.
Before that, he was a publicist for Full Picture, a marketing and brand management company that works with clients in the fashion, entertainment, and other sectors of the economy. In 2021, Hudson replaced Larry Rudolph as Spears' manager, who had served in that position for 25 years. Hudson was appointed shortly after Spears publicly expressed her desire to terminate her 13-year conservatorship under her father, Jamie Spears.
Britney Spears' new boyfriend speculations began following Britney's most recent Instagram post which showed the two dancing together. The Grammy winner turned to shake her butt in front of the man in the video at one point. This turned into a full-on twerk, followed by the two of them starting to grind. Britney's rumored new boyfriend even touched her bottom and torso several times in the video.
In the seductive video, Britney appeared to be in her element as she playfully splashed in the water and writhed around seductively on the beach. Britney walked over to the beach wearing little swimwear and dark sunglasses, as if she didn't have a care in the world. Additionally, she also posted pictures of them with the caption containing a lot of flowers.
On the other hand, Britney Spears and Sam Asghari got engaged in September 2021 and got married in June 2021 after dating for more than 5 years. It has not been even a year since their marriage and their relationship does not appear to be on good terms. However, representative Brandon Cohen told Page Six that Asghari and Spears are not having a marital conflict and that the only reason he was seen without a ring was that he was in the middle of filming a movie. Additionally, both of them have yet not deleted the previous posts on their Instagram.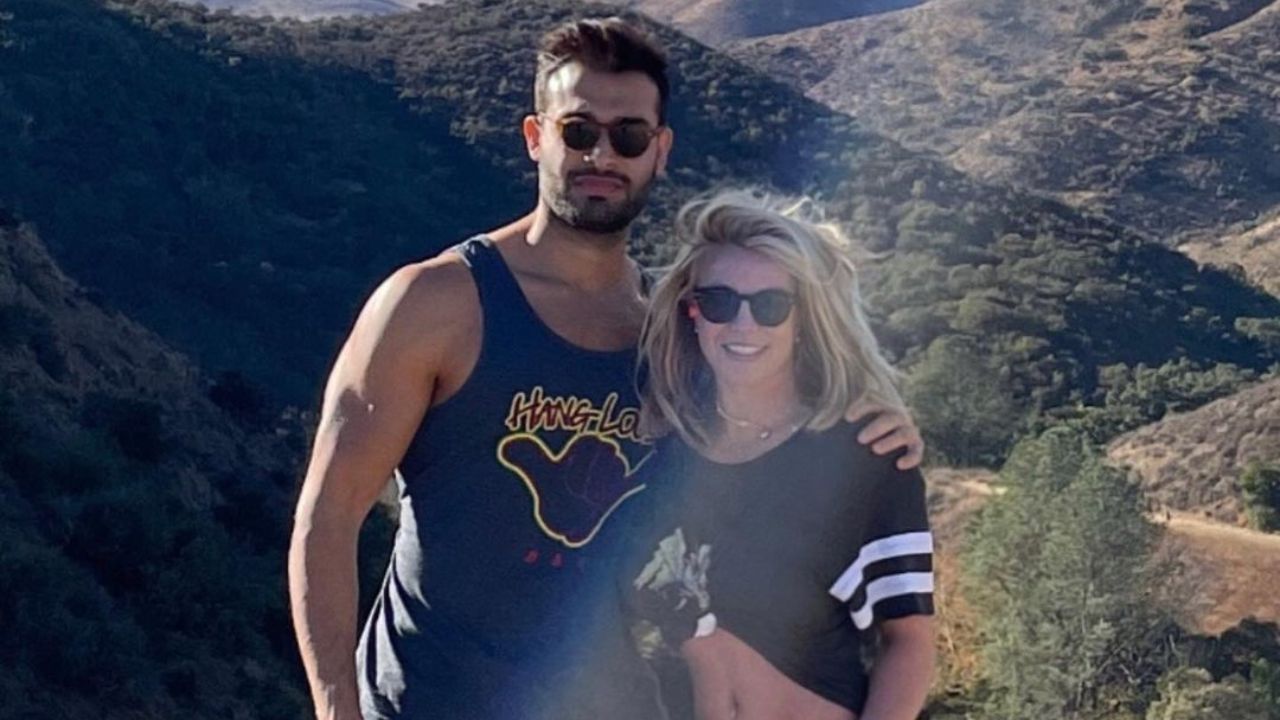 Britney Spears and her husband, Sam Asghari.
Source: Instagram
At this point, it's confusing what's going on in their lives. All the signs indicate that Britney Spears' marriage is on the verge of crisis and the rumor about Cade Hudson being her new boyfriend is true. However, we'll have to wait for confirmation from either of them and we believe it won't take long. We'll surely get back to you as soon as we get any updates.