Delve with us to examine every plastic surgery procedure Bre Tiesi from Netflix's Selling Sunset has undergone over the years with her before and after pictures. 
A new season of Selling Sunset is back on Netflix, and so is the discussion about possible plastic surgery procedures Bre Tiesi has received for her makeover. Each season, viewers are eager to learn about everything she has done.
Fortunately, Bre has been open about all the cosmetic procedures she has received and claims to be happy with her decision. Well, let's examine everything the 32-year-old star has done to enhance her beauty with her before and after pictures.
Previously, we touched on Nicole Young, Emma Hernan, comedian Nikki Glaser, and Cassandra Dawn.
Selling Sunset: Unraveling Bre Tiesi's Plastic Surgery With Her Before and After Pictures!
If you compare her before and after pictures, you can clearly see that Bre Tiesi (@bre_tiesi) has had a major makeover after receiving multiple plastic surgery procedures. Unlike other celebrities, the Selling Sunset alum is open to discussing her transformation.
Bre Tiesi before and after plastic surgery.
Image Source: MEAWW
Earlier this year, she revealed that she has received a nose job, a boob job, Botox, fillers, and a "ton of lasers" to enhance her during a Q&A session on her Instagram. She said,
I have had my nose done, I've had my boobs done, I've done filler, I have done Botox, I've tried literally everything. Kybella, Morpheus, like, I just did a CO2 laser. I've done a ton of lasers.
She further added that she is ready to try everything that keeps her younger and beautiful. Even though she initially hesitated on Selling Sunset, she never lied about anything.
In the same session, she also responded to many people who wanted to know if her look was inspired by the Hollywood star, Megan Fox. She said,
Not really sure what you're talking about. This is my face.
While we agree that Bre Tiesi looks completely different in her before and after pictures, we also have to agree with the fact that she looks absolutely stunning these days, thanks to all the surgeons who helped her achieve the look she wanted.
Additionally, we would like to remind everybody that online bullying is a crime. In the context of Bre, nobody has the right to criticize her decision to undergo plastic surgery. She is happy and has never harmed anyone. Thus, we should respect her decision or at least not troll her for how she looks.
All About Bre Tiesi's Famous Exes: She Was Even Married Once!
Bre Tiesi, the realtor for Selling Sunset, drew the attention of viewers when she joined the cast during season 6. When she openly discussed her "open relationship" with Nick Cannon, the model's love life became the talk of her co-stars.
Chelsea Lazkani has been outspoken about how she feels about Bre's relationship with Nick. Although spectators were aware of her viewpoint, Bre was unaware of Chelsea's emotions until she saw the show. But do you know about Bre's prior relationships? She was even married once.
From 2008 to 2011, Bre was in a long-term relationship with Nick, WWE star Hulk Hogan's son. They were even thinking of getting married. according to Nick's 2011 interview with TMZ.
Similarly, Bre married NFL player Johnny Manziel in a courthouse wedding in California in 2018, two years after they began dating. They divorced one year after they married. Their divorce was finally completed in November 2021. The reality personality implied that Johnny was unfaithful during their marriage, which led to their divorce.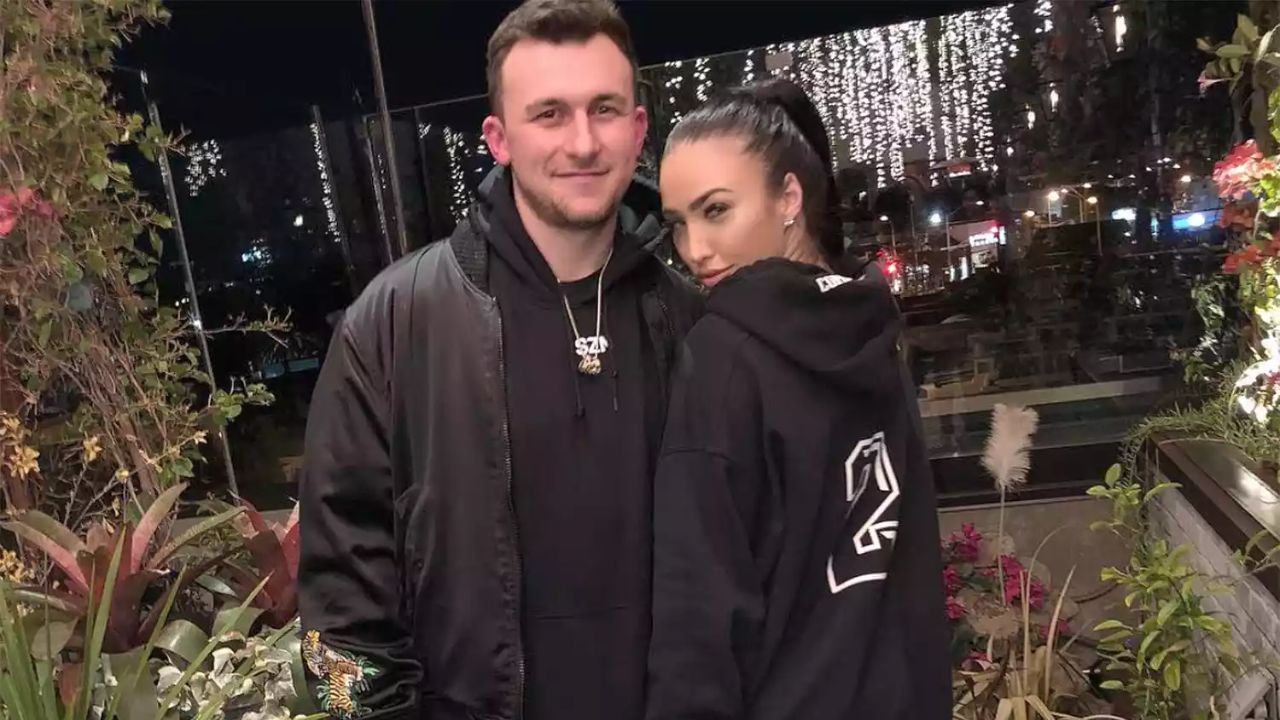 Bre Tiesi filed for divorce from her ex-husband, Johnny Manziel, just after a year of their wedding.
Image Source: Instagram
Bre and Nick are still going strong in 2023, and he even bought Bre a Lamborghini for her birthday in May 2023. Last week, the couple enjoyed the spooky celebrations with their son, and they even dressed up in a Little Red Riding Hood group costume on the occasion of Halloween.