Comparing her before and after pictures, many Selling Sunset fans are convinced that Nicole Young has undergone plastic surgery procedures such as Botox, a nose job, and breast augmentation to enhance her beauty.
Nicole Young, who is currently working as Oppenheim's top agent, has captivated audiences since her appearance on the Netflix series, Selling Sunset. She found herself in the thick of a quarrel with her other co-star not long after joining the show, and boy, was it dramatic.
Season six of the sitcom was enjoyable in part due to the tense relationships between Young and her coworker, Chrishell Stause. She joined the show in the middle and sparked controversy, piquing the interest of fans who want to know everything about this woman's past.
In the recent season [7] of the show, Chrishell accused Nicole Young of undergoing plastic surgery. Since then, viewers have been seeking before and after pictures of Nicole. Well, let's examine her transformation in detail.
Previously, we touched on Bre Tiesi, Emma Hernan, and comedian Nikki Glaser.
Selling Sunset: Nicole Young Before and After Plastic Surgery!
After the allegations made by Chrishell Stause, viewers have been interested to know how Nicole Young (@itsnicoleyoung) looks in her before and after plastic surgery pictures. Fans claim that the Selling Sunset star appears transformed and a touch too perfect.
On the show, her features appear near-perfect and slightly unrealistic. Fans obviously only became aware of the change in Young's appearance after Young's arch-nemesis, Chrishell Stause, alleged during one of their heated fights that the former had "everything rearranged."
Nicole Young before and after plastic surgery.
Image Source: HOLR
An altercation erupted between Stause and Young at Chelsea Lazkani's birthday party, and in the heat of the moment, the latter spitted allegations about Young's face, alleging that she had gotten everything done, implying that Young had undergone plastic surgery to enhance her beauty. Stause claimed,
You've rearranged your whole face. You got everything done.
Though Nicole called Stause a disgusting human before leaving, fans of the show have begun seeing small characteristics on Young's face that appear to have changed over time. When comparing her before and after pictures, fans are convinced that her appearance has changed significantly.
What Plastic Surgery Has Nicole Young Received?
Even though Nicole Young has not admitted or even commented on these rumors, leaving us in the dark, many feel she is taking Botox to maintain her flawless appearance. Fans also suspect a nose job and buccal fat removal. Additionally, there have also been rumors of a possible breast augmentation due to the perceived disparity between her slim body and her allegedly huge and full breasts.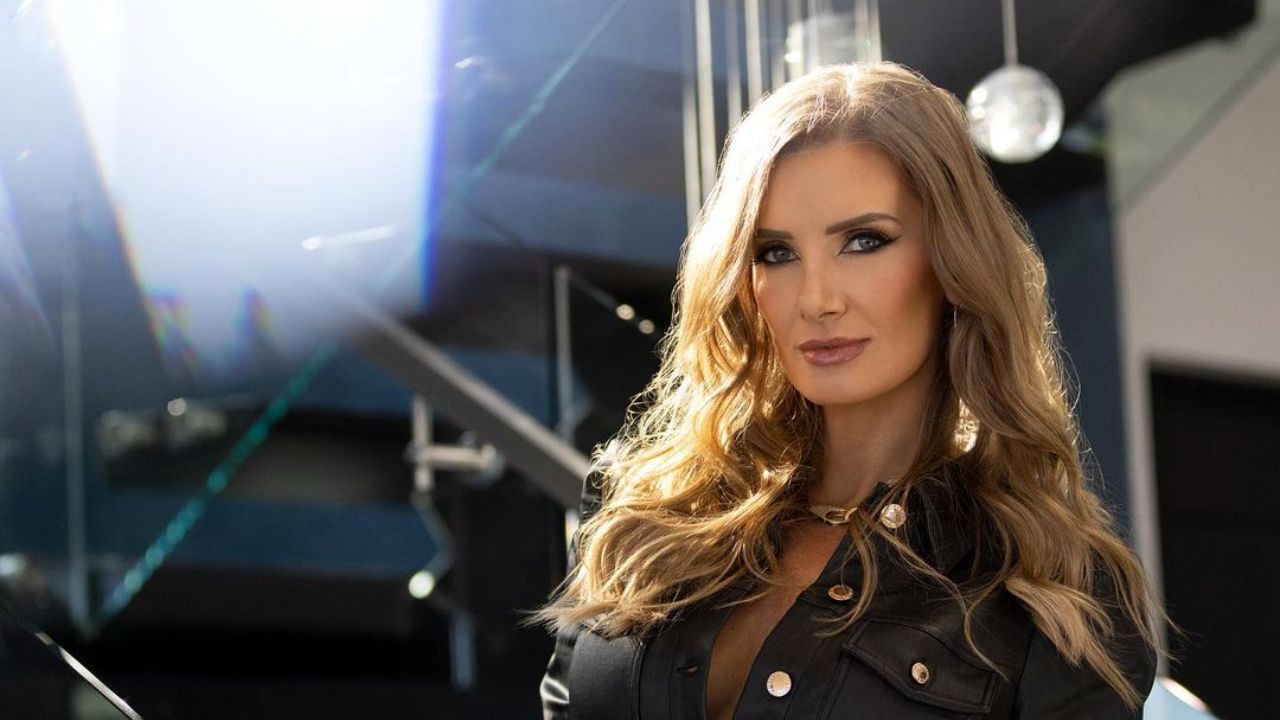 Nicole Young has neither accepted nor denied any of the allegations.
Image Source: Instagram
Fans continue to comment on the Selling Sunset star's appearance while she appears to be preserving her quiet, despite the fact that her face on-screen appears naturally smoothened and wrinkle-free, and a perfect yet manufactured-looking feature on her face. She appears to be older than she is, and it appears that she has a permanent skin-smoothening filter on her face, which makes her appear less human, and her admirers are outraged. Whether she had facial operations or not, it was not Stause's place to reveal her secret in front of the cameras.
However, it is important to remember that these claims are based on conjecture and subjective observations. These allegations remain unproven in the absence of tangible evidence or an official statement from Nicole Young herself.
Such discussions must also be approached with sensitivity and respect for the individual's personal preferences and privacy. Thus, it would be wise to not discuss it further and wait for Young's statement to find out what the truth is.