Aussie from The Ultimatum: Queer Love has an Australian accent and many people wonder where she is from. While Aussie has yet to reveal their nationality, The Cinemaholic reports they were born in Australia.
The new season of The Ultimatum is currently streaming on Netflix. On May 24, the first four episodes of The Ultimatum: Queer Love were released on the platform. If you're unaware, the show follows five queer couples made up of women and non-binary people who are experiencing a turning point in their relationship.
The couples on the show have eight weeks to make a crucial life decision. Each couple contains one partner who is ready to get married and one who has doubts. After receiving an ultimatum, each participant chooses a new partner for a three-week trial marriage. Then they resume their prior relationship for three further weeks. Each of the original pairs either departs with their new partner, becomes engaged, or departs without one another.
Aussie Chau (pronouns: Aussie) has been given an ultimatum by their partner, Sam Mark (pronouns: she/her). On the other hand, many people have drawn their attention to Aussie's accent. As a result, they are curious to know where they are from. Well, we've got you covered.
Aussie's Accent in the Ultimatum Has Left Viewers Wondering if They Are From Australia!
There's no doubt, Aussie (@aussie_has_fomo) from The Ultimatum has a different accent than the rest of the cast members. Even though Chau lives in the United States, it appears they have spent most of their years in Australia. However, Chau has never revealed where she was born and where she was raised.
Aussie from The Ultimatum has an Australian accent.
Image Source: The Cinemaholic
However, we do know that Aussie splits their time mostly in three counties: Myanmar, Australia, and the United States, according to their Instagram bio. Meanwhile, many viewers took to Twitter and addressed their accent. One wrote,
They're not addressing on the Ultimatum that there's an Australian person that just goes by Aussie.
Another wrote,
Okay, but she's Australian right?! My partner and I are trying to figure out her accent. But Google says she was born in the US.
Even if Chau has not revealed their nationality, most of the viewers are convinced that they have spent a lot of time in Australia, more than in the United States. Regardless, we will surely get back to you as soon as we get any further updates about their accent.
Where Is Aussie From The Ultimatum From? What Is Aussie's Real Name?
As reported earlier, Aussie Chau has yet to reveal where they were born. However, The Cinemaholic claims that Chau was born and raised in Australia. And we believe The Cinemaholic assumed Chau's nationality because of their accent as well as their name itself.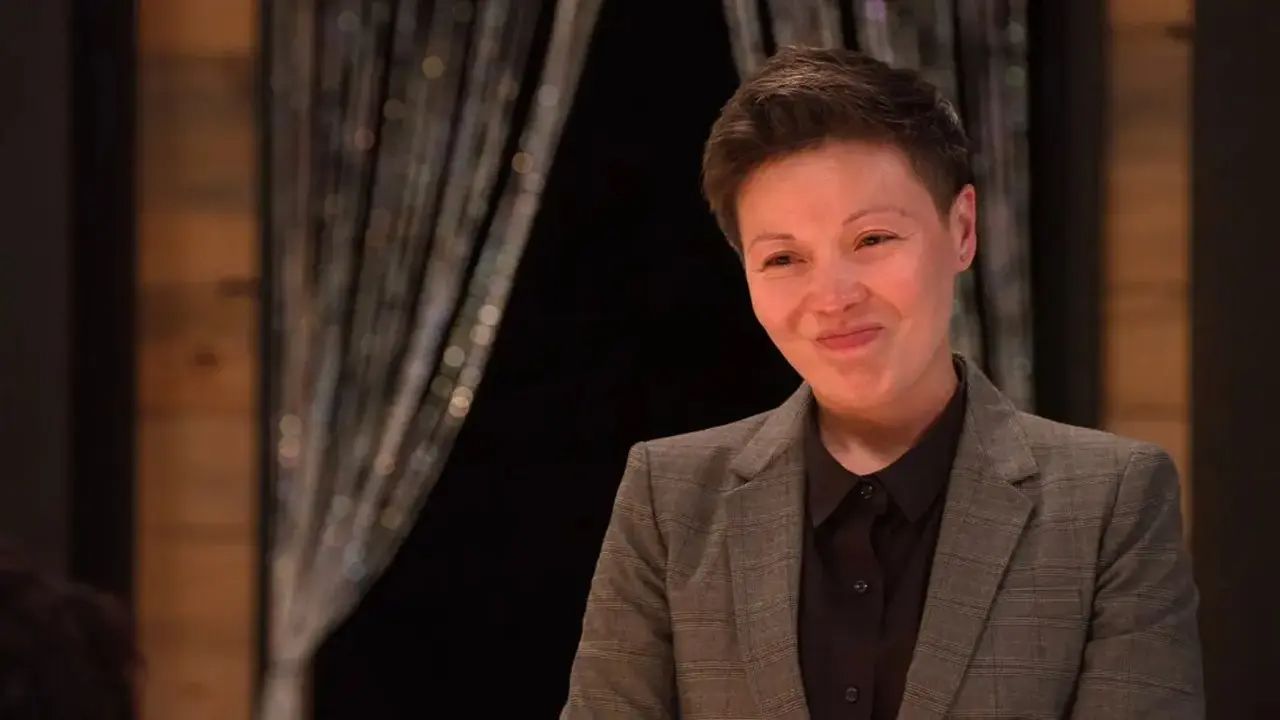 Aussie is reportedly from Australia.
Image Source: Netflix
On the other hand, we are certain that Chau has spent a lot of her in Australia as well as in the United States and Myanmar, according to her Instagram profile. And it appears, Chau's real name is 'Aussie' since they have never mentioned anything about using a nickname.
Aussie Chau's Recent Updates!
First things first, we don't think Aussie and Sam were able to make things work due to how things turned out, their own publicly acknowledged issues, and their current online presence. However, based on what we can see, Chau seems to be doing rather well for themselves right now by putting their attention on their general well-being, work, and personal standing.
Chau is conscious of their shortcomings, but they appear to be working toward improvement every day while also spreading awareness of their community and making an impact on the globe, which is what really important. Moreover, Chau took their Instagram to express her emotion about participating in the Netflix show writing,
It still feels surreal that I was part of Netflix's first queer reality dating show.....I'm not a reality tv kind of person but felt an inner calling to do this. It took a lot of courage to step outside of my comfort zone and I'm grateful that I did. I was 100% committed to the process & gave it my all. I'm proud of my fellow cast members for doing the same. It shows in every frame! 💜

It's refreshing to see the diversity & complexities of queer stories and relationships represented outside of our heteronormative culture. Representation matters....