Ariarne Titmus is reportedly in a relationship with her new boyfriend, Ryan Papenhuyzen, an Australian professional rugby league footballer. According to reports, the couple started dating in 2022.
Ariarne Titmus is a well-known Australian swimmer who excels at freestyle swimming. However, she rose to prominence after setting a world record in the 400-meter freestyle, breaking the record of legendary swimmer Katie Ledecky by 0.002 seconds. She also won the women's 200 and 400-meter freestyle swimming Olympic gold medals.
Recently, Ariarne Titmus's love affairs have been a speech of debate all over the internet. Many people have suspected that she might be in a relationship with someone in 2023. As a result, they are being curious to find it out who might her new boyfriend. Well here is everything you need to know.
Previously, we touched on the relationship status of Ben Shepherd and Aaradhna.
According to Reports, Ariarne Titmus Is Dating Her New Boyfriend, Ryan Papenhuyzen!
Over the years, Ariarne Titmus (@ariarnetitmus_) has been in the spotlight for her personal romantic life as much as her career. And recently, the star swimmer is said to be in a relationship with her new boyfriend, Ryan Papenhuyzen. While the couple has yet to make their relationship public, they reportedly been dating since last year (2022).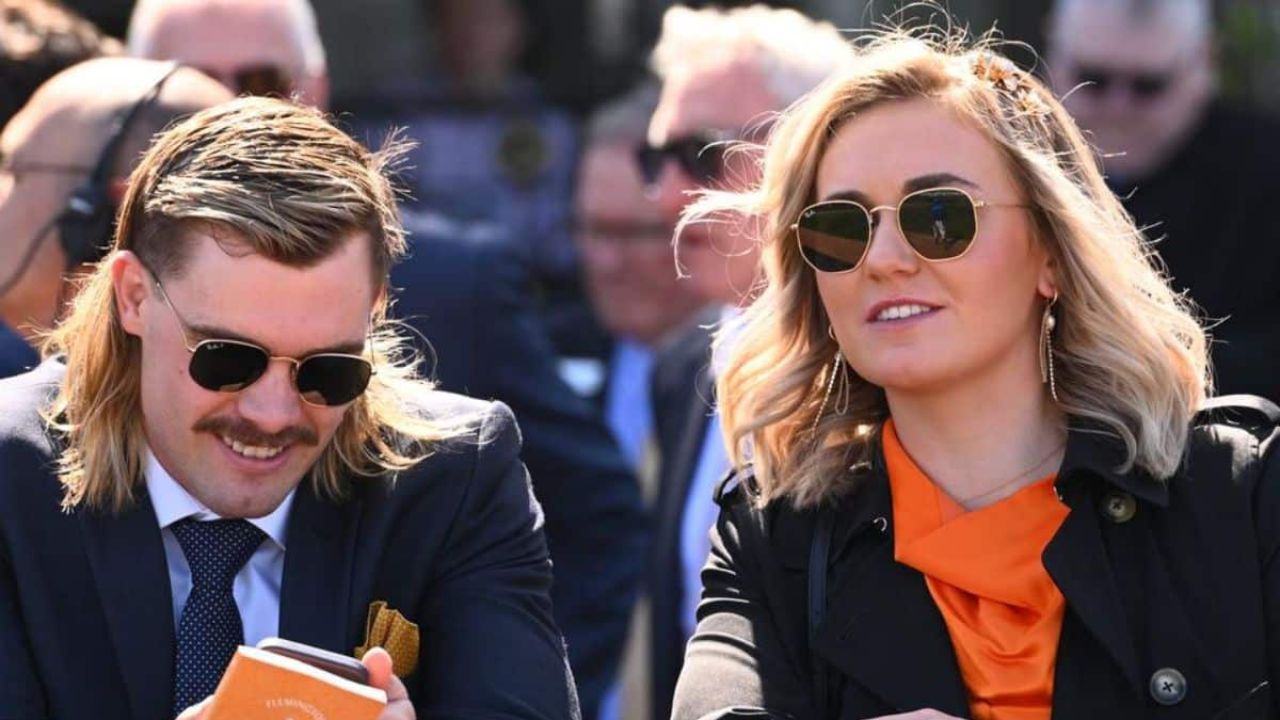 Ariarne Titmus and her new boyfriend, Ryan Papenhuyzen.
Image Source: FirstSportz
Ryan Papenhuyzen (@ryanpapenhuyzen) is a professional rugby league footballer from Australia who currently plays fullback for the Melbourne Storm in the National Rugby League. In 2020, he won the NRL Premiership. He was born in Sydney, Australia on June 10, 1998, with Dutch heritage. He grew up in Kellyville, New South Wales.
Later, Ariarne Titmus's rumored boyfriend went to Oakhill College at Castle Hill before playing for the Australian Schoolboys in 2015. Later, he attended Australian Catholic University after graduating from high school to pursue a degree in Physical Activity, Health, and Exercise Science.
People started speculating about Ariarne and Ryan dating after they were seen together a few times. The couple attended Flemington's Turnbull Stakes Day in October 2022, which fanned the rumors even more, as Ariarne and Ryan appeared to be lost in one other during the event.
Furthermore, people even suspected that Ariarne Titmus and Ryan Papenhuyzen are already been married. However, according to sources, this is not true, and the couple is only dating for the time being.
But as a fantastic rugby player, and an incredible swimmer, could form a strong and dynamic partnership. Their path together is one of love, dedication, and athletic zeal. Even as they create waves in their own careers, their love story can inspire people.
As Ariarne Titmus continues to make waves in the water and Ryan Papenhuyzen electrifies the rugby pitch, their love story would serve as a reminder to everyone that there is more to life than triumphs and records. Finding a partner that motivates and supports you is essential for helping each other reach their goals in and out of sports.
Ariarne Titmus Dated Another Swimmer Before Meeting Ryan Papenhuyzen!
Though Ariarne Titmus is currently with Ryan Papenhuyzen, she has also cherished her time with Kyle Niesler (@ylekiesler). For those who don't know, those two were fellow swimmers at the time. And the two allegedly fell in love while working in the same industry.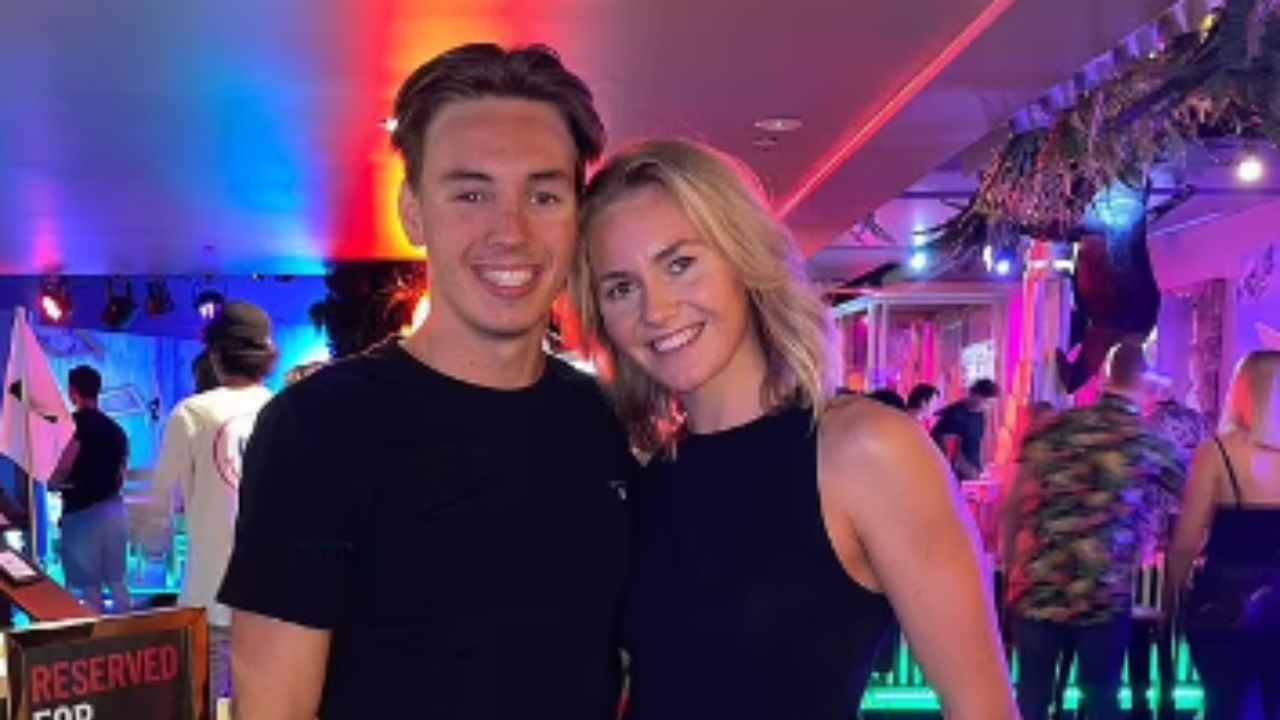 Ariarne Titmus  was previously in a relationship with Kyle Niesler. 
Image Source: Daily Mail
According to sources, Ariarne Titmus and Niesler began dating in April 2020, and the ex-couple has never stopped openly expressing their love, and they used to go on countless vacations and dates together. Furthermore, the two used to frequently post about themselves.
Kyle Niesler was a junior Queensland champion swimmer at the time, but he passed up the opportunity to train with Ariarne Titmus for the Tokyo Olympics at the 2021 swimming trials. Many people compared and criticized the two as a pair after Ariarne won gold in the Olympics.
However, Ariarne Titmus and Niesler appeared unaffected by anything. They even celebrated their first anniversary in April 2021. They were also photographed on a romantic date in February 2021. However, their romance did not endure long, as they split up after about 1.5 months of dating.
It's worth mentioning that the exact date of their breakup is unknown, but following their divorce, the star swimmer reportedly began dating Ryan Papenhuyzen. However, the couple rarely expresses their affection in public. So it'll be intriguing to see what their future holds.