Singer Aaaradhna does not appear to have a boyfriend or a husband. Even though she was previously engaged to Leon Henry, we believe the couple split before they got married.
Aaradhna (full name: Aaradhna Patel) is a New Zealand singer and songwriter who is known for her soulful and R&B-infused music. Born on December 20, 1983, in Porirua, New Zealand, she is of Samoan and Indian descent.
She made her musical debut in 2004 when she was featured on the track, Getting Stronger, by Adeaze, which reached number one on the official New Zealand Singles Chart. However, she got her breakthrough with her debut album I Love You in 2006, which featured the smash track, They Don't Know. Her music frequently delves into subjects such as love, relationships, identity, and cultural heritage.
On the other hand, many people have recently been interested to know about the singer's relationship. They want to know if she has a boyfriend or a husband. Well, let's find it out.
Previously, we touched on the relationship status of Maluma and Olivia Dunne.
Singer Aaradhna Does Not Appear to Have a Boyfriend or a Husband!
From all the information we have collected through our research, we don't think Aaradhna (@aaradhna) has a boyfriend. Neither her social media nor any verified sources hint that she is involved in any kind of romance. What we're of certain is that she has never been married and does not have a husband.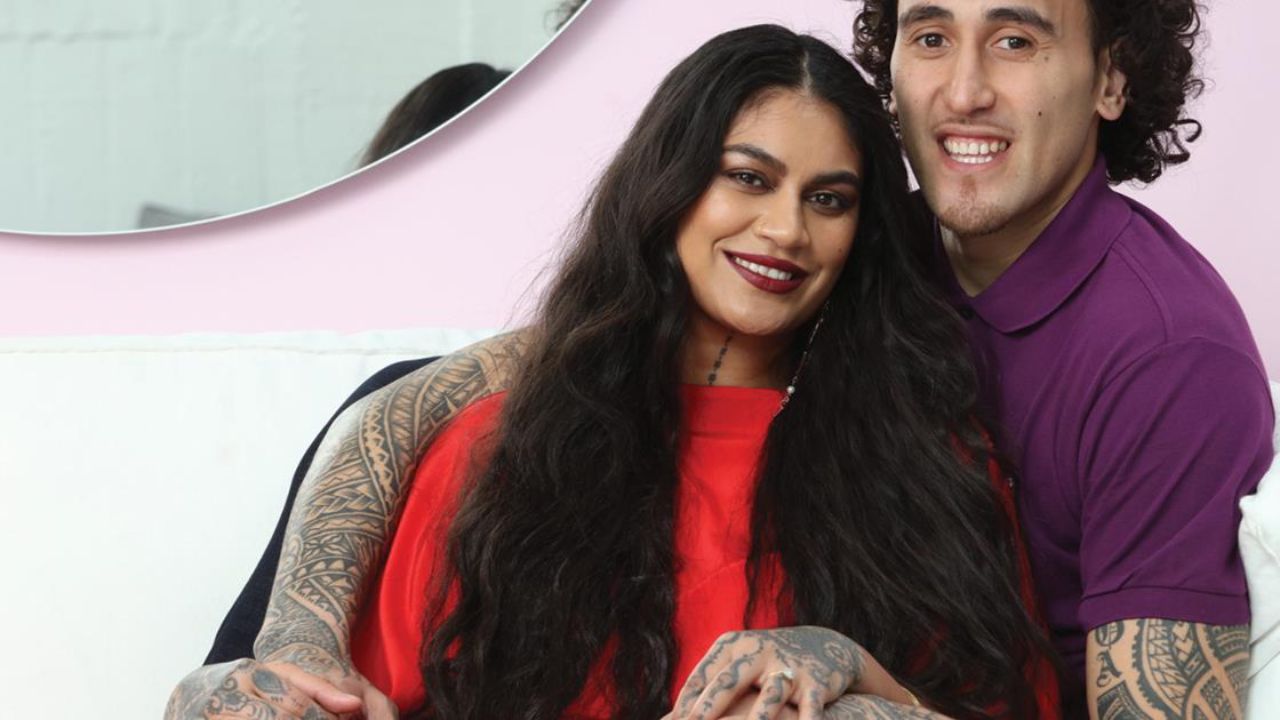 Aaradhna and her boyfriend, Leon Henry, does not appear to be together anymore.
Image Source: nowtolove
However, the R&B singer was previously engaged to her long-time partner, Leon Henry. They reportedly got engaged in 2016 after dating for over a decade. Matter of fact, Leon's Wikipedia profile still shows that he and Aaradhna are dating. However, we don't think the couple is together anymore. They do not follow each other on Instagram and haven't been spotted together for a long time now.
Leon Henry is a veteran New Zealand basketball player who currently plays as a forward for the Knox Raiders of the NBL1 South. He has won 7 championships and is currently in his 20th season.
While there's no confirmed news about the possible split of Aaradhna and Leon, we don't think they're together anymore since they should have gotten married by now. After all, it has been around 8 years since they got engaged.
Thus, we believe Aaradhna does not have a boyfriend and is single in 2023. However, please do note that all the information given above is speculative. We will definitely get back to you as soon as we get any updates.
More About Aaradhna: Early Life & Career!
As mentioned earlier, Aaradhna Patel is of Samoan and Indian origin, and her multicultural upbringing has influenced her identity and music. She was raised in a musical household. Jayanti Patel, her father, was a well-known Indian musician, and Tanya Kumar, her mother, was a Samoan gospel singer. From an early age, her diversified musical upbringing exposed her to a wide spectrum of styles and influences.
Aaradhna is of mixed ethnicity; Samoan and Indian origin.
Image Source: Instagram
Her musical career began when she was a child when she began singing in her parents' church choir. She was also given the opportunity to play with her family's band. Her wonderful voice and love of music immediately became apparent, and she began to pursue a career in the field.
At the age of 20, Aaradhna released her debut album, I Love You, in 2004. Her deep R&B sound was featured on the album, which earned recognition for its poignant lyrics and mature voice. They Don't Know, the album's lead track, became a smash in New Zealand, establishing Aaradhna as a potential new artist.
She continued to refine her musical style after the success of her debut album, and released her second album, Sweet Soul Music, in 2008. This album established her status as a soulful vocalist with a distinct voice.
Likewise, Aaradhna's fourth studio album, Brown Girl, was released in 2016. This album delves into subjects such as identity, culture, and self-empowerment. Brown Girl, the title track, made an important statement about embracing one's background and rejecting cultural standards.