Zoe Saldana-Perego and her husband, Marco Perego Saldana, have confused many viewers about their maiden name since they both share the same surname. While Saldana is the Gamora actress' maiden name, she got Perego after their wedding. Follow to know about her parents, family, and nationality.
Guardians of the Galaxy Vol. 3, the follow-up to Guardians of the Galaxy and Guardians of the Galaxy Vol. 2, is an MCU superhero action movie that centers on the titular team of outcast superheroes as they each deal with Gamora's passing in a different way, with Peter Quill taking the most of it.
The action of the superhero film primarily takes place in many galaxies as the Guardians travel through the endless expanse of space to battle the evil entity that threatens to end the world. Written and directed by James Gunn, the third and final part of the film series stars Chris Pratt, Zoe Saldana, Dave Bautista, Vin Diesel, Will Poulter, and Bradley Cooper in prominent roles.
With the release of the movie, many people have been interested to know about the cast members in detail. We've recently discovered that many people have been curious to know about Zoe Saldana's maiden name since she and her husband both now have each other's surnames in their names. Well, we've got you covered.
Previously, we discussed Karen Gillan's smoking habit, High Evolutionary's future as Kang, and if Karen Gillan is pregnant,
While Saldana Is Zoe Saldana-Perego's Maiden Name, Perego Is the Surname She Got After Her Marriage!
Zoe Saldana-Perego (@zoesaldana) and her husband, Marco Perego Saldana, have confused many of her fans since they both share the same surname. Well, her maiden name is Saldana. Following their marriage in 2013, she became Zoe Saldana-Perego after her marriage to Marco Perego. In 2015, she revealed that her husband adopted her surname after their marriage.
Thus, Zoe became Zoe Saldana-Perego and Marco became Marco Perego-Saldana. The couple also has 3 children together. They all have Perego-Saldana as a surname. Now let's talk about her early life in detail.
Zoe Saldana was born on June 19, 1978, in Passaic, New Jersey, United States, to a Dominican father and a Dominican-Puerto Rican mother. Even though she is American by nationality, she is of Dominican and Puerto Rican descent. She grew up in a bilingual family and was introduced to both English and Spanish languages from an early age.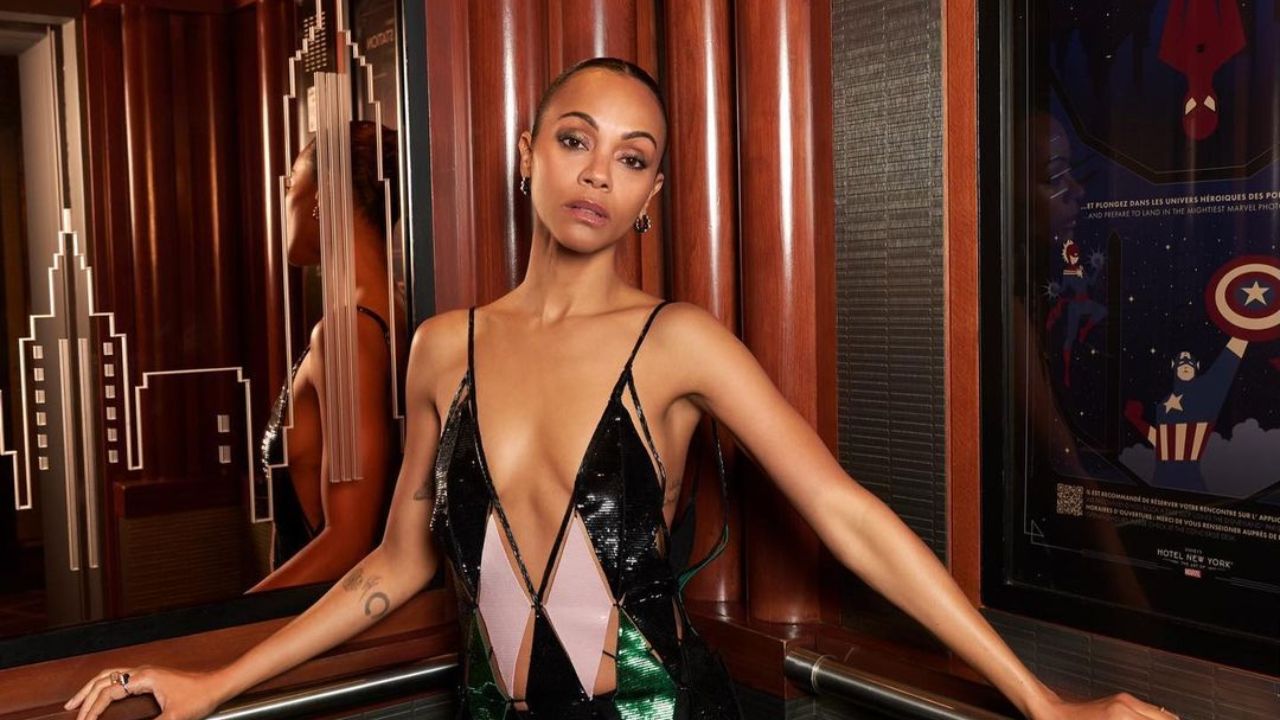 Zoe Saldana-Perego was born to a Dominican father and a Dominican-Puerto Rican mother.
Image Source: Instagram
When Saldana was nine years old, her father tragically died in a car accident. Following this, her mother moved the family to the Dominican Republic. She spent a part of her childhood in the Dominican Republic and developed a strong connection to her Latin American roots during her time there. She also became fluent in Spanish.
Zoe Saldana came back to the United States at the age of 17, settling in New York City. She joined the Faces theatrical group, which specialized in fostering the abilities of young actors. Saldana developed her acting abilities via this experience, and she started appearing in theatrical shows. Later, she attended the FACES theatrical company in New York City and the renowned ECOS Espacio de Danza Academy in the Dominican Republic to study dance.
Saldana experienced some problems as a promising actress in her early years in New York City, including financial hardships. Yet, she continued and eventually began to appear in television shows, commercials, and supporting parts in films. She became well-known in 2000 for her performance as Eva Rodriguez in the dance movie, Center Stage.
Her big break came in the year 2009 when she played Neytiri in James Cameron's epic science fiction film, Avatar. Her career reached new heights as a result of the film's enormous popularity, landing her a number of high-profile parts in both highly praised and blockbuster productions.
Zoe Saldana has proven her versatility as an actress over the course of her career by taking on a variety of roles in various genres. She became well-known for her parts in popular movie franchises like Star Trek and Guardians of the Galaxy as Uhura and Gamora, respectively.
Zoe Saldana plays the role of Gamora in the Guardians of the Galaxy film series.
Image Source: Variety
In addition to her acting profession, Saldana is active in a number of charitable projects and has promoted diversity and representation in Hollywood. She has won numerous honors and nominations during her career in recognition of her contributions to the entertainment business.