Many people have been concerned about Randy Jackson's appearance as they believe he looks 'so skinny.' Even though we're unsure of how much he weighs, we believe he has been losing weight ever since he received surgery.
Randy Jackson (full name: Randall Darius Jackson) is a musician, record producer, and former television personality from the United States. He is most well-known for his role as a judge on American Idol. He joined the show's judging panel as one of the first judges when it first aired in 2002, and he remained a constant member for several seasons until 2013.
He had a prosperous career as a musician and record producer prior to his work in television. He is an accomplished bass player who has shared the stage with several well-known musicians, including Journey, Mariah Carey, and Bruce Springsteen. He has collaborated as a producer with performers including Whitney Houston and Celine Dion.
Recently, we have discovered that many people have been concerned about Randy Jackson's appearance. They wonder why he looks so skinny. Well, let's find it out.
Previously, we touched on the weight loss stories of Selena Gomez and Ben Smith.
People Wonder Why Randy Jackson Looks So Skinny: Weight Loss Journey Discussed!
With the release of Season 4 of Name That Tune, people have again been discussing the appearance of Randy Jackson (@randyjackson), who serves as the Band Leader in the show. People believe he has lost weight to the extent that he looks "so skinny" now.
In case you're unaware, the former American Idol judge was diagnosed with type 2 diabetes in 2002. He weighed 350 pounds at that time. In 2003, he underwent gastric bypass surgery to get rid of extra pounds. Even though we're not sure how much he weighs now, sources claim he has lost over 120 pounds since receiving the surgery.
People claim Randy Jackson looks skinny these days.
Image Source: Instagram
Randy wanted to help others in improving their health after he did so. In order to do that, he established Unify Health Labs in 2019. Jackson claimed in a blog post on the Unify Health Labs website that being famous allowed him access to medical professionals that other people would not have.
And it appears he isn't done with losing weight yet. Despite being 67 years old, audiences believe he is losing weight constantly. Some viewers even took to social media to address his "skinny" appearance. One person previously wrote,
Yo d** what's wrong with this man? He looks like a plastic puppet. #RandyJackson
Similarly, another wrote,
He honestly looks ill. Hope he's ok and he's just lost a lot of weight
Many people also claim that he looks like a CGI-looking character. Without a doubt, Randy Jackson looks so skinny that some people even don't recognize him anymore. However, he has not made any statements regarding his transformation. We will surely get back to you as soon as we get any updates.
Details on Randy Jackson's Weight Loss Diet!
Randy Jackson revealed the method he used as a "jump starter" to maintain his impressive weight loss throughout the years following surgery. Jackson claimed that while losing weight is a quick process, keeping it off is another.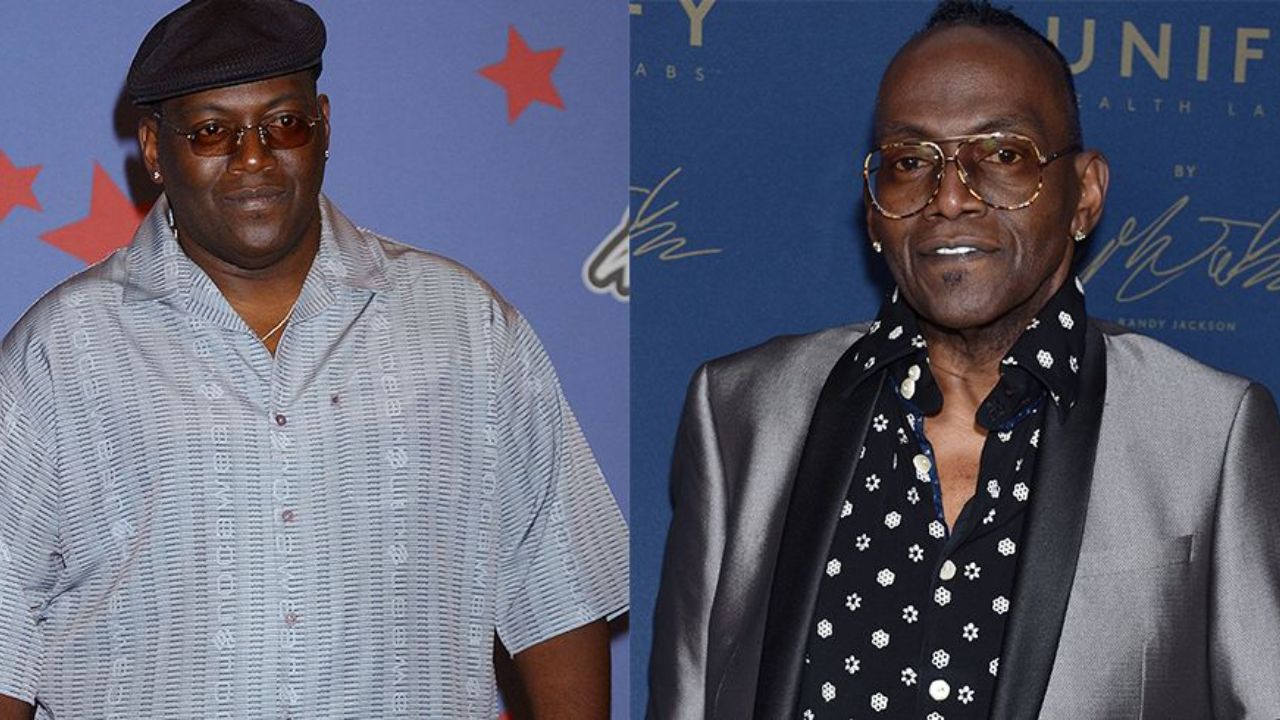 Randy Jackson received gastric bypass surgery in 2003.
Image Source: Prevention
He admitted that initially, especially after being told he had type 2 diabetes, it was difficult to keep the weight off. He claims that he stopped using the word "diet" since he hates it. He explained how after losing weight, a person begins to eat and drink more, and the weight begins to return. It is what he began experiencing as well. But Jackson made the decision to avoid dealing with this problem for the rest of his life.
Jackson discussed his experience with binge eating and how he had to take action in order to understand the behavioral psychology that supported his eating habits. He subsequently turned his attention to his digestive system.
He disclosed that five of his daily meals consist of veggies, salmon, potatoes, or rice. The majority of his snacking diet consists of cheese, beverages, fruits like apples or bananas, and protein bars. He always makes sure to save room for dessert to round out his meals. He told,
If I really feel like I need to have a piece of candy, I have a small piece so that in my mind, I'm not saying, 'No, no, no'. The more you deny yourself, the more you're going to go on a bender and have 18 candy bars without stopping at some point.