As of 2023, Trevor Zegras does not seem to have a girlfriend, not that we're aware of. However, he was recently linked to Dixie D'Amelio, even though neither of them has addressed the rumor yet. Previously, he was also said to be dating Emma MacDonald. Well, she has a boyfriend now.
Trevor Zegras is a professional ice hockey player from the United States who is well-known in the hockey community for his remarkable offensive abilities. He currently plays as a center for the Anaheim Ducks of the National Hockey League (NHL).
He was selected by the Anaheim Ducks in the first round (9th overall) at the 2019 NHL Entry Draft. Prior to entering the professional ranks, he previously played collegiate hockey for Boston University and represented the United States in international games such as the IIHF World Junior Championship.
With his increasing popularity, Trevor Zegras' personal life has also been a subject of concern for many of his fans. People want to know if he has a girlfriend in 2023. Well, we've got you covered.
Previously, we touched on the relationship status of Brawadis and JayKindaFunny.
Trevor Zegras Does Not Have a Girlfriend in 2023: Dating Rumor With Dixie D'Amelio Explored!
Trevor Zegras (@trevorzegras) does not appear to have a girlfriend in 2023. Even with his rising popularity, he has been pretty successful in keeping his personal information private.
However, the 22-year-old hockey star was recently linked to TikTok star, Dixie D'Amelio. A series of text messages from a source claiming to have seen Dixie with NHL player Trevor Zegras were released on the celebrity insider Instagram account "deuxmoi" in late July 2023.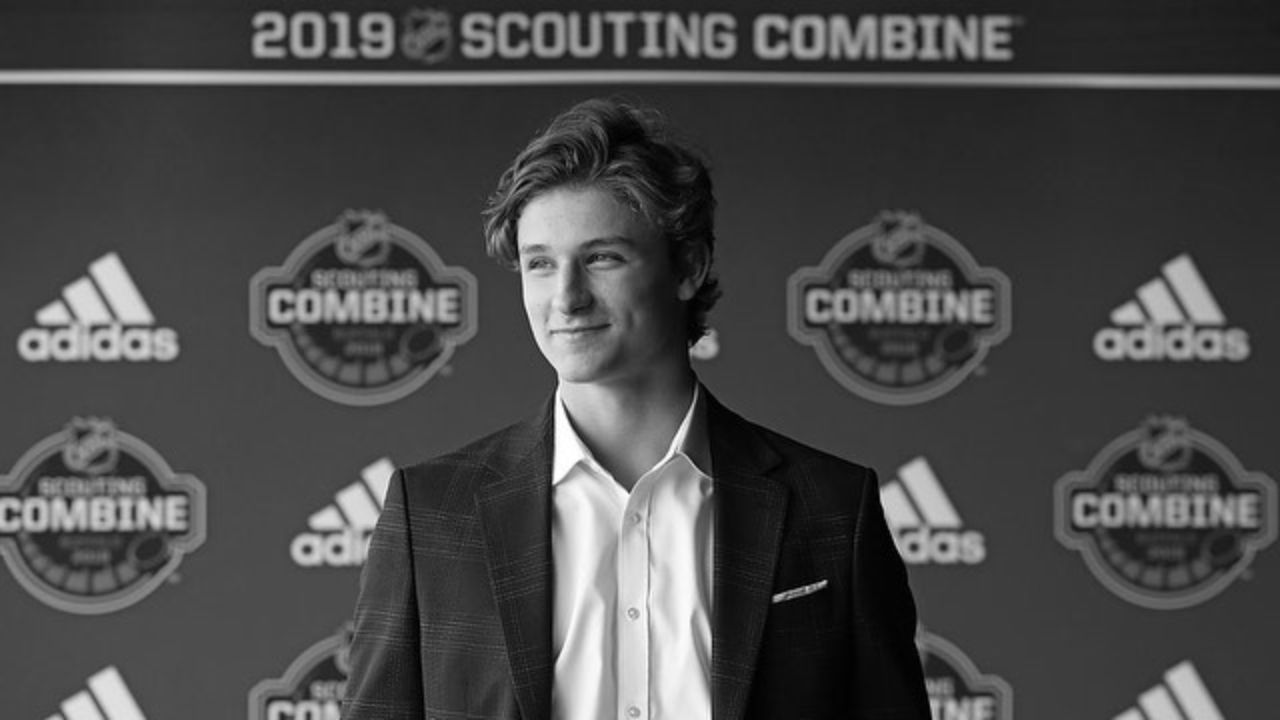 Trevor Zegras does not appear to have a girlfriend.
Image Source: Instagram
For a long time, it was all the fans had to go on until the weekend of July 21, when a fan took a picture of Dixie apparently sitting with Zegras at an event. Not only that, but super-sleuth fans also discovered that D'Amelio, Zegras, and Dixie's best friend, Kate, are all mutual on Instagram.
On August 27, one of Zegras's friends tweeted a photo of the two at what looks to be Dixie and Charli D'Amelio's home, which fueled the flames of these suspicions further. The friend later removed the post, but keen-eyed fans were able to see it, rekindling rumors that the D'Amelio and the Ducks forward are close.
It's unknown if Trevor Zegras and Dixie D'Amelio are really dating.
Image Source: DEXERTO
Some fans believe this relationship to be a little short of the gospel truth. There's no way of knowing if these two are beginning a blooming romance or if they're just friends until one of them publicly declares it.
Did Trever Zegras Ever Date Emma MacDonald?
Prior to Dixie D'Amelio, Trevor Zegras was rumored to dating Emma MacDonald, a social media influencer and YouTuber, in 2022. Everything started after a Reddit user wrote,
I've noticed every single time she ends up with him again she slacks off with content and gets a completely weird/cringe vibe about her. It's like clockwork
Similarly, another user added,
I think she's kind of obsessed with him😭 like he lives in California from September-ish to the end of April beginning of May because of hockey season and she can't just let it go. She's obviously so desperate for an NHL WAG lifestyle. They live across the country from each other. She really needs to get over herself. It actually rubs me the wrong way. And I don't think he "gives her tickets" I think she just shows up. She only goes to Bruins games when they're playing Anaheim. It's honestly pathetic.
However, we have a confirmation. It appears the two never dated, even though there's a chance she might have wanted to. As of now, Emma is in an open relationship with her boyfriend, Payton Pritchard, who plays as a guard for the Boston Celtics of the NBA.