Taylor Zakhar Perez has yet to address his sexual orientation. His dating history has also remained a mystery. Hence, we're unsure if he is gay, bisexual, or straight.
Red, White, and Royal Blue on Amazon Prime, directed by Matthew Lopez, is a gay romance comedy film about Alex Claremont-Diaz (Taylor Zakhar Perez), the son of America's first female president, Ellen Claremont (Uma Thurman), and Prince Henry of Britain (Nicholas Galitzine).
With his mother up for re-election, Alex travels to England and gets into a physical argument with Henry. The incident is covered extensively in the media, creating the impression of a significant diplomatic and international crisis and jeopardizing Ellen's re-election campaign.
Both sides decide to tell Alex and Henry to act like friends as a result of this. Despite how they first begin, the two main characters' relationship eventually develops into love.
Since it is a gay movie, we've found that many people have been interested to know about the sexual orientation of Taylor Zakhar Perez. They wonder if he is gay in real life. Well, we've got you covered.
Previously, we discussed the sexual orientation of Justin Herbert and Lucy Bronze.
Taylor Zakhar Perez Has Never Talked About His Sexual Orientation!
A lot of people started questioning Taylor Zakhar Perez's sexual orientation as soon as it was announced that he would be playing a queer role in Red, White, and Royal Blue. Unfortunately, the 31-year-old actor has never addressed his sexuality.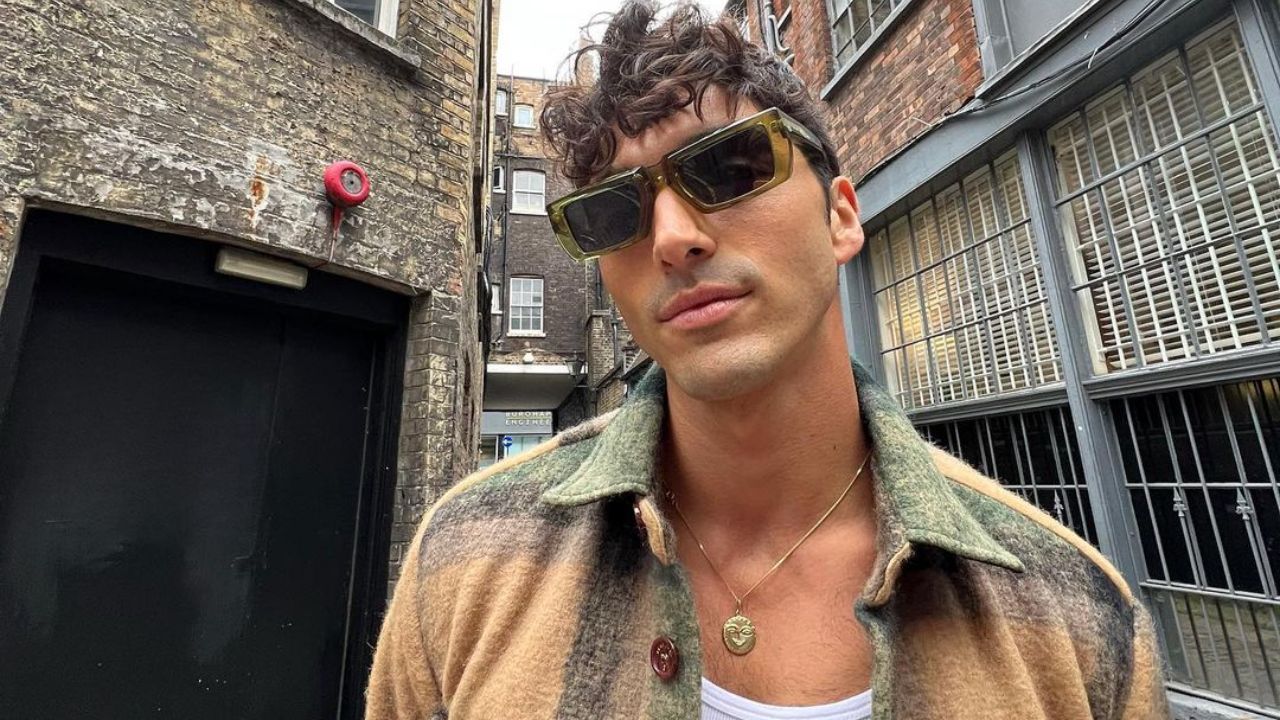 Taylor Zakhar Perez has not stated anything about his sexual orientation yet.
Image Source: Instagram
Additionally, his dating history has remained a mystery to this date. Even though he was previously linked to his The Kissing Booth co-star, Joey King, he denied that the bond between them was nothing but friendship. In an interview with Entertainment Tonight, he said:
I love her. I love her dearly. I'd do anything for her. We're not dating. I'll end it with that.
Other than that, Taylor Zakhar Perez has not been linked to anybody and has never been spotted with anybody. No doubt, the Alex actor likes to keep his personal life, dating life to be precise, private.
Although Perez has never openly discussed his sexuality in interviews, he appears to be at ease playing queer roles and is a strong supporter of the LGBT community. In an interview with Sharp Magazine, Perez, who has a sizable Instagram following, said he wanted to utilize his platform to advocate for the rights of gay and transgender individuals as well as people of color.
Perez also noted that he was able to connect more members of the queer community with one another through his platform and spread love and kindness among them.
Most recently, Taylor Zakhar Perez also talked about how important it was to play a bisexual role as he was representing a community. He explained,
From the beginning, there was an enormous weight on my shoulders, making sure that we were accurate with representation and accurate with character portrayal. I think it's so easy for an actor to phone it in, I've seen it. That's why I took it upon myself, knowing how important this film is for many communities
Therefore, we're unaware of whether Perez is straight, gay, or bisexual for now. However, we promise we will surely get back to you as soon as we get any updates about his sexual orientation.
More About Taylor Zakhar Perez: Early Life & Education!
Taylor Zakhar Perez (@taylorzakharperez) spent the majority of his youth in Chesterton, Indiana, despite being born on December 24, 1991, in Chicago. The 31-year-old experienced many intersecting experiences growing up with seven siblings in a Middle Eastern, Mediterranean, and Mexican family.
Taylor Zakhar Perez grew up in a Mexican family.
Image Source: Instagram
Taylor's siblings, Koehn, Maria, Katie, Kristy, Jenna, Ron, and Grant, taught him tolerance and compassion while his parents instilled in him a sense of gratuity. However, Taylor's elder sister, Kristy, just passed away from Stage Four Colorectal Cancer, which was a major loss for the beloved family. Taylor and his family continue to honor their source of inspiration despite the tragic loss.
The actor attended UCLA after graduating from Chesterton High School with a degree in biology and a minor in television and films. He also studied Spanish, culture, and community. During this period, Taylor also assisted DREAMERS with their application to universities by working with an NGO.
Despite his father's high expectations, Taylor, who had competed in swimming for ten years, chose to choose a different career route. The celebrity is very close to his family and friends and makes sure to spend as much time as possible with them.