No, Taylor Swift has not received BBL. Somebody photoshopped her picture and made her butt looker bigger, which eventually went viral on the Internet. 
There's no doubt that Taylor Swift is a once-in-a-generation talent. The American singer has captivated audiences with her heartfelt lyrics and melodic pop sound. With her remarkable talent and impressive songwriting skills, she has become one of the most successful artists of her generation.
Recently, Taylor has been making headlines not because of her musical talent but her physical appearance. There's a picture going viral on the Internet in which she appears to have a bigger butt. As a result, many people wonder if she received BBL. Well, we've got you covered.
Previously, we touched on the plastic surgery efforts of Jessica Mulroney and Taraji P. Henson.
No, Taylor Swift Has Not Received BBL: Somebody Photoshopped Her Image and Made Her Butt Look Bigger!
Rumors about Taylor Swift (@taylorswift) getting a BBL (Brazilian Butt Lift) began circulating after a picture of her with a bigger butt went viral on the Internet. Some of her fans praised her for her new body shape. However, most of them criticized her for not having confidence in herself as she has always been a huge advocate for supporting every body shape and size.
Taylor Swift has recently been accused of receiving BBL.
Image Source: Twitter
Well, it's better to know what the truth is before judging anyone. In Taylor Swift's case, we doubt she is even aware of the rumor about her getting a BBL. Yes, she has not received BBL surgery. The photo that went viral on the Internet is photoshopped. Her butt is made to appear larger, giving the impression of a BBL. The caption, however, makes it clear that the image is purely fictitious.
On the other hand, many of her fans have called out trolls for sexualizing the singer's image and going so far as to make comments about how she looks while she and many other celebrities have been promoting body positivity. As usual, a few are complimenting the musician's altered look in order to fit traditional beauty standards.
One fan tweeted, "Men have absolutely 0 concept of what a woman's body actually looks like I promise you even if Taylor Swift got a BBL she wouldn't look like this." Similarly, another tweeted, "I can't unsee that photoshopped image of Taylor Swift with a BBL."
Apart from that, it's important to understand a lot of people are out there who misuse digital platforms. People use a lot of photo-editing software to manipulate or alter images in an unethical or deceptive manner. This can include various fraudulent activities such as forging documents, creating fake IDs or passports, doctoring photographs for misleading purposes, or even fabricating evidence.
Photoshop crimes can have serious consequences, including legal implications, loss of trust, and damage to personal or professional reputations. It is important to use image-editing software responsibly and ethically, respecting the truth and avoiding any deceptive or harmful practices.
Joe Jonas Talks About His Current Relationship With Taylor Swift!
In Taylor Swift's 2008 follow-up album Fearless, several personal songs about her relationship with Joe Jonas were included. The two have been able to move on since then, but how is their relationship really doing right now?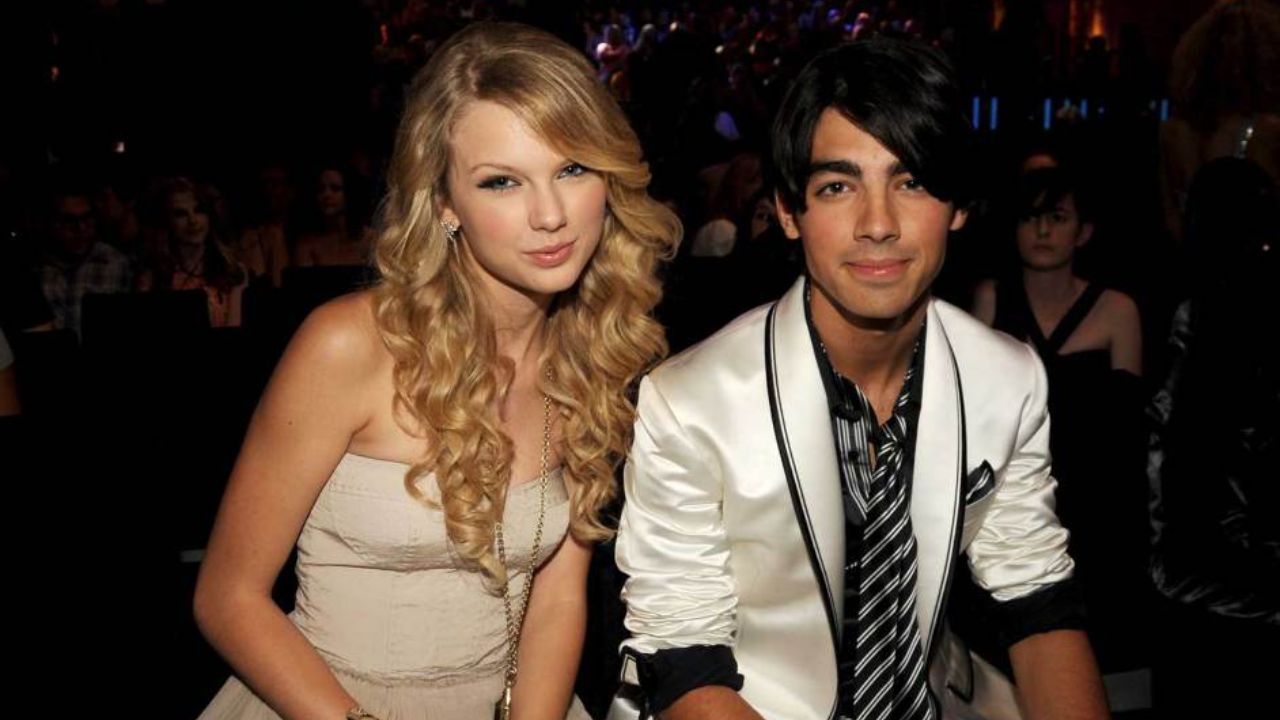 Taylor Swift and Joe Jonas dated for a few months in 2008.
Image Source: billboard
Recently, Joe talked about his time with Taylor on the Monday episode of Dax Shepard's Armchair Expert podcast. He said,
I'm cool with Taylor. We're cool. I hope to think they like me … No one f—s with the Swifties, you know?
Between July and October 2008, Jonas and Swift were romantically involved; the relationship infamously came to an end when the Disney Channel alum abruptly broke up with his ex over the phone, a decision Swift openly criticized at the time on The Ellen DeGeneres Show saying,
When I find that person that is right for me he'll be wonderful and when I look at that person, I'm not even gonna be able to remember the boy who broke up with me over the phone in 25 seconds when I was 18.