Russell Thomas and Kim Cattrall have been together for 6 years, despite the fact that they have 14 years of age difference. According to the source, the couple met while Thomas was working as a BBC radio producer, where he collaborated with Cattrall to record an article she wrote on her struggles with insomnia.
Samantha Jones of S*x and the City is known for her sexual expression and short-term flings, but she eventually finds love with a struggling actor in his twenties. Despite Samantha's commitment concerns and the pair's 20-plus year age difference, the couple remains together until the show's finale, only breaking up in the franchise's first film S*x and the City: The Movie.
However, Samantha isn't the only one who has found happiness with a younger man; the character's legendary actor Kim Cattrall (who plays the role of Madolyn Addison in Netflix's Glamorous) has also found herself in a loving, age-gap relationship. Since 2016, the How I Met Your Father star has been seeing Russell Thomas, a man 14 years her junior. Not only is there a smaller age gap than in S*x and the City, but both Thomas and Cattrall are far older than Samantha and her twenty-something beau Smith. Well, read on to know more.
Previously, we touched on if Graham Parkhurst is gay, Zane Phillips' sexuality, and the Kim Cattrall Lassie reference.
Russell Thomas and Kim Cattrall Have the Age Difference of 14 Years!
Kim Cattrall (@kimcattrall) is best known for her role as the self-assured try-sexual Samantha Jones in HBO's S*x and the City, but what do we know about the Hollywood icon's real-life romances? It turns out that the 66-year-old has happily settled outside of the spotlight with her six-year beau, Russell Thomas.
The couple's 14-year age difference has gotten some attention over the years, but the British-Canadian actress' previous comments about her character's dating habits imply the private pair isn't worried in the least. In 2012, she co-starred in Noel Coward's Private Lives with Succession's Matthew Macfadyen, who is 18 years her junior.
Russell Thomas and Kim Cattrall have 14 years of age difference.
Image Source: The List
Speaking on The New York Times' Modern Love podcast in June 2023, the actress seemed to reinforce the idea that people blend beyond a certain age in partnerships. Kim spoke about how easy her and Russell's relationship is, adding, "I'm very comfortable around him. She went on to say that he's a firecracker. She then told about how she and Russell moved in together during the Covid-19 pandemic:
He's got a wicked sense of humor, and he's easy on the eyes! He came out to Vancouver. It was very brave of him because we didn't really know each other other than having a few meals together. But he came and we got along great, and we've been together ever since!
Kim met her lover in London, where he worked for the BBC. Later, she told Glamour in 2018, "We liked each other. He followed me and I followed him on Twitter, he direct messaged me. It was very, very modern [and] it's just been very easy," she said, before adding sweetly that Russell is "a great guy." Despite their strong bond, Kim and Russell kept their relationship long-distance until the epidemic forced them to live together.
Returning to her most recent interview with The New York Times, the Mannequin actress revealed how she and her current partner had established a meaningful connection through working on their romance. She warned, "It's hard work. It's not easy. People feel that it's something that happens, and you're lucky. But then explained that with time she realized that it's only when you meet someone that the work begins.
However, she then clarified: "But it's not a negative kind of work. This is good work. This is meaningful for your life. She continued. "For me, I am less romantic about it or sensual about it," before explaining that her intention is now to simply keep working with her partner to "push and progress and ask and reveal for as long as you're alive."
Russell Thomas' Early Life & Career!
Kim Cattrall's boyfriend, Russell Thomas is an American operatic tenor who has appeared in leading roles at the world's most prestigious opera houses, including the Metropolitan Opera, Los Angeles Opera, Lyric Opera of Chicago, English National Opera, Deutsche Oper Berlin, and the Royal Opera House, Covent Garden.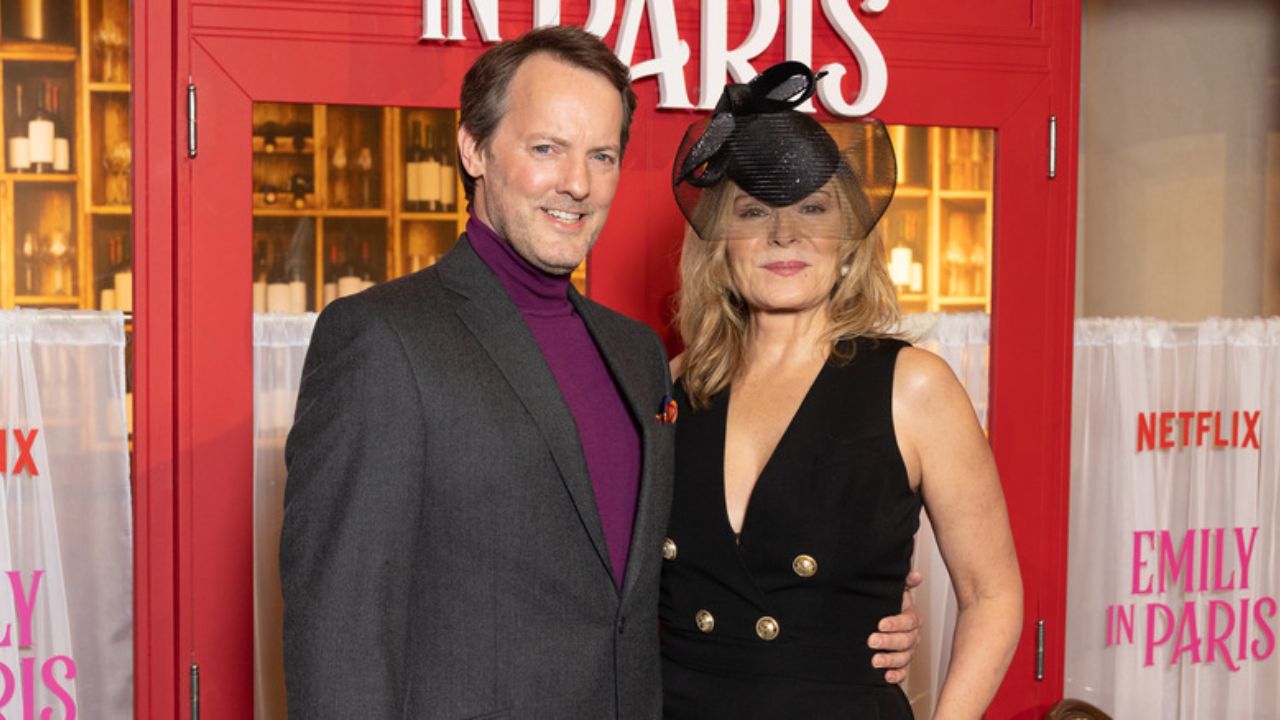 Russell Thomas is an American operatic tenor.
Image Source: Hello Magazine
Born in Miami, Florida, Thomas did not find his voice until the age of 18 when a vocal teacher advised him to pursue a career in singing. He went on to study music at the conservatory and sang in the Miami Opera chorus as an undergraduate. Thomas went on to perform with the Seattle Opera Young Artist Program, the Florida Grand Opera, the Opera Theatre of Saint Louis, and the Sarasota Opera as a young artist.
Similarly, at the Metropolitan Opera, Russell Thomas has performed as Tito in Mozart's La clemenza di Tito and Rodolfo in Puccini's La Boheme, and as Gabriele Adorno in Verdi's Simon Boccanegra at the Royal Opera House, Covent Garden. He is the Los Angeles Opera's Artist in Residence through 2024.