Cindy Hayden and Rick Coffill from Storage Wars have a store named Storage Treasures in Newmarket, Ontario. However, we're unsure if they still operate it since they have been inactive online since 2018.
Storage Wars is one of A&E's most popular reality shows that involves experienced buyers who participate in auctions for storage lockers that are either abandoned or whose owners have not made their rent payments in three months. The lockers are unlocked before the auction starts so that interested parties can peek inside without being able to access or touch anything. The highest bidder determines what they want to do with the objects after learning their value.
The loss or profit is determined based on the projected combined worth of the components. Because of the risk and element of surprise, the series is compelling and addictive to watch.
Cindy Hayden and Rick Coffill, who appeared in the spin-off of the show, Storage Wars: Canada, are still making headlines because of the expertise they bring to the auction business. Popularly known as "The Veterans," the couple has their own store full of antiques. Of course, many people wonder where their store is located. Well, we've got you covered.
Previously, we touched on if Brandi and Jarrod are still together.
Rick and Cindy's Store Is Located in Newmarket, Ontario, Canada: Storage Wars Update!
According to Wikipedia, Rick and Cindy from Storage Wars have a store named Storage Treasures in Newmarket, Ontario. Here is the precise location of the store.
However, we are unsure if the couple still runs the store because they have been inactive on their Facebook page since 2018 after they posted their cover picture with the caption, "Sorry. We're closed."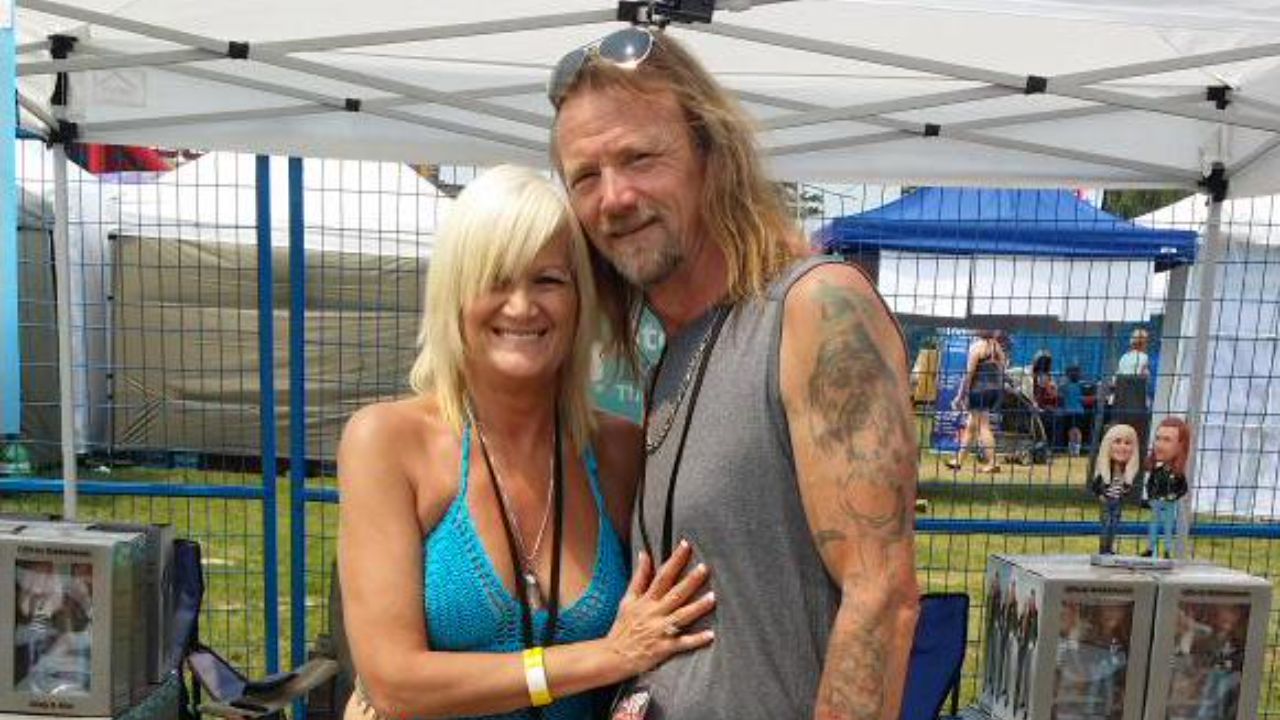 Rick and Cindy's store is located in Newmarket, Ontario.
Image Source: Twitter
While there's a chance Rick and Cindy might have stopped the business, we believe the couple might have just stopped doing the business online since they don't appear to be much familiar with the digital world. Guess, someone will have to actually visit the store to confirm what's going on with their business. We will surely get back to you as soon as we get any updates.
More About Rick and Cindy!
Rick Coffill and Cindy Hayden have been in the auction business for a long time. There's a reason why they have been nicknamed "The Veterans." The couple has reportedly known each other for more than 3 decades. However, it has been just around a decade since they got married.
Rick proposed to Cindy on the set of Storage Wars.
Image Source: Twitter
Matter of fact, Rick proposed to Cindy on the set of Storage Wars and got married later. Of course, they were married before as well. While we know that it was Rick's third marriage, we're unaware of Cindy's past relationships.
Additionally, Rick and Cindy also manage a retirement community for the elderly that isn't an institution. Every morning when they arrive, Rick makes coffee and bakes bread to make them feel at home. Home for the Day is the name of the senior program.
Is Storage Wars Real?
The viewers are especially unhappy when the cast members themselves speak up against the show's supposed inauthenticity. Many reality series frequently generate suspicion for being staged. In the context of Storage Wars, Dave Hester, aka The Mogul, made accusations that opened the door to a legal battle between him and A&E. Hester filed a lawsuit against A&E and Original Productions in December 2012, saying that he had been unlawfully fired after three seasons. The most alarming of his claims, though, was the show's lack of authenticity and "unfair business practices."
Hester charged the producers with planning the storage units with priceless artifacts and influencing the auction results by offering financial assistance to bidders who otherwise could not have afforded the purchase on their own. He also claimed that he was dismissed from the program as a result of alerting the producers to the purported unfair tactics. "There is no staging involved," A&E said in a statement after numerous viewers questioned whether the show was real.
According to executive producer Thom Beers, many storage lockers have nothing noteworthy and are consequently excluded from the show. However, he acknowledged that the team occasionally moves objects between storage sites to keep things interesting at a panel discussion in June 2012.
They occasionally combine many exciting items in one storage container because it is impossible to show them opening every storage unit. It appears that Hester's statements had some validity as a result.
Hester and A&E reportedly reached an agreement in 2014, which is likely why the cast member returned to the program in season 5. Therefore, even though A&E and Thom Beers have provided satisfactory legal responses, the fans may be disappointed to learn that the show is not precisely what it first appears to be.