Many people wonder if Brandi Passante and Jarrod Schulz from Storage Wars are still together. Well, they're not. The couple broke up sometime in 2018. While Brandi is currently single and busy raising their children, it appears Jarrod has already found a new partner.
After starring on the A&E reality television program, Storage Wars, Jarrod Schulz and Brandi Passante gained widespread recognition. The pair met in 1999 while working at a carpet cleaning business. They started dating after quickly falling in love with one another. Before the pair decided to launch their own thrift shop in Orange County, Jarrod worked in the mortgage industry.
Producers of Storage Wars then approached them about filming in their store. They were thrust into the public eye by the show right away, and they later established a second thrift shop in Long Beach, California. Brandi and Jarrod started living together but never got married. On the other hand, we've found that many people have been curious to know if the couple is still together. Well, let's find it out.
Previously, we touched on Rick and Cindy's Store.
No, Brandi and Jarrod From Storage Wars Are Not Together Anymore!
Unfortunately, Brandi and Jarrod are no longer together and have separated. Although they were dating and deeply in love at the time of their first appearance on Storage Wars, they were not yet married. The couple decided it was time to be married after having Cameron and Payton.
Brandi and Jarrod from Storage Wars broke up in 2018.
Image Source: Getty Images 
Their own television program, Brandi & Jarrod: Married to the Job, featured documentation of Jarrod's marriage proposal and the ensuing planning. However, they never got close to getting married.
The couple was blissfully content for a while, and they frequently posted lovely photos of their family and themselves on social media. The couple's separation was becoming clear as they appeared less frequently on one other's social media accounts. As the couple remained silent about their connection, rumors and speculations flew.
Ultimately, Brandi revealed that she and Jarrod had broken up sometime in 2018 in an interview in June 2020. Their split-up's cause was never made known. However, according to insiders, there were rumors that the couple's inability to agree on the majority of issues led to issues within their relationship.
Who Is Brandi From Storage Wars With Now?
As of this writing, it appears Brandi is single and committed to raising their children, Cameron and Payton. She has also cut back on sharing about her kids on social media (now deactivated) because they desire to live private lives. Brandi shared a picture of herself on Instagram in June 2020 seated next to an unknown man. It was suggested that Brandi might be dating this unidentified man.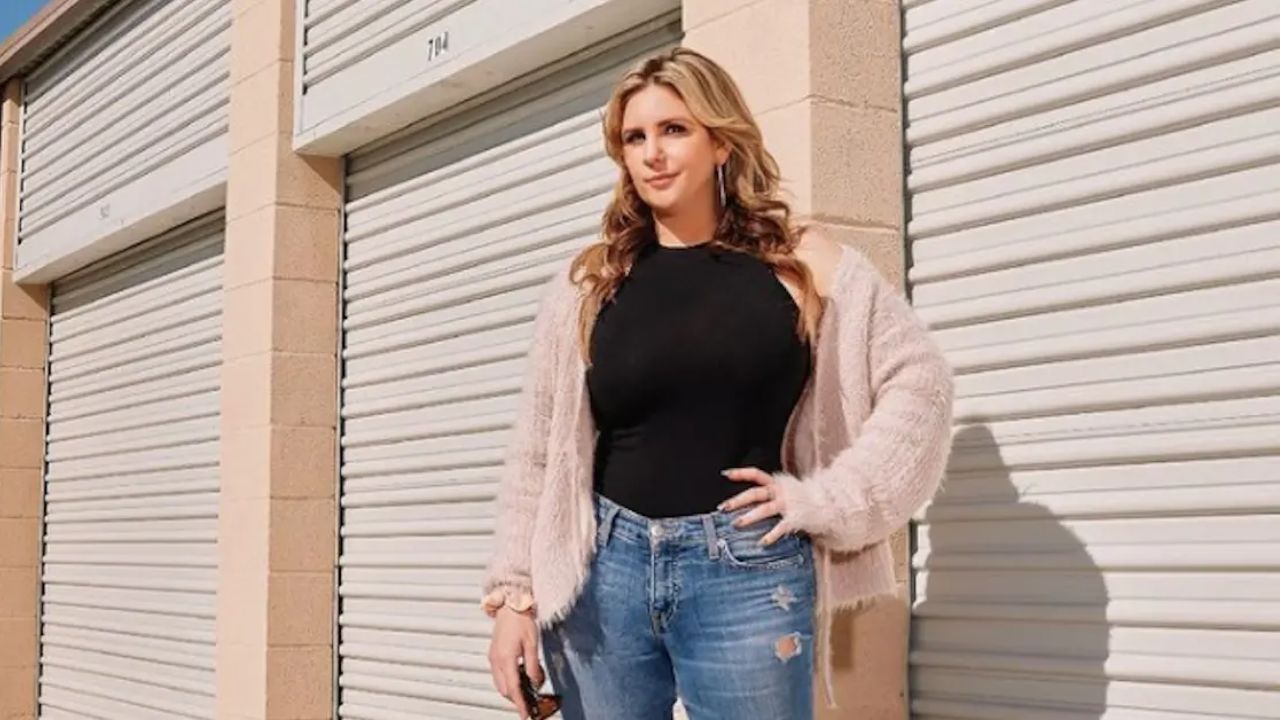 As of now, Brandi is not dating anybody.
Image Source: Getty Images 
While Brandi admitted to dating after splitting from her longtime partner, Jarrod, in a 2021 interview, she is not currently seeing anyone. She claimed that she is waiting for the ideal person to appear and that it is not her top concern. During her interview on Spirit Talk Hosted by Shavaun and Sabrina (via YouTube), Passante referred to herself as being "emotionally dead inside." She used strong language, but she also made clear that she needed to put her well-being first. She told,
I wasn't really allowed to have an identity for many, many years. These last couple of years, I've been coming into my own and figuring out who I am.
Moreover, Brandi appears to be having a great time with her friends and appears to be loving life right now.
Who Is Jarrod From Storage Wars With Now?
Jarrod was photographed with a woman in social media posts around the beginning of 2019, which was before Jarrod and Brandi's split was officially announced. It was eventually discovered that this woman was Rochel Beckman, a bartender and single mother of three who works at The Rush Bar & Grill, which is owned by Jarrod.
The images immediately sparked rumors that Rochel was Jarrod's new lady love. As they frequently shared their love and appreciation for one another on social media over the following few months, their relationship grew more obvious.