Ramit Sethi from Netflix's How to Get Rich is married to his wife, Cassandra Campa (37), who is of mixed ethnicity. The couple exchanged vows in 2018.
How to Get Rich on Netflix follows New York Times Bestselling author and self-proclaimed financial expert, Ramit Sethi, as he travels throughout the United States assisting couples and individuals in making better financial decisions. He thinks everyone should live their own idea of a wealthy life and that individuals should spend their hard-earned money on the things they enjoy while limiting their spending on unnecessary things.
Ramit, therefore, meets people who are having financial difficulties and examines their information before offering them suggestions that might change their lives. Additionally, he also has been recognized as one of CNBC's top 25 most influential people in personal finance.
Ramit Sethi's popularity has skyrocketed since the release of the Netflix show. Similarly, many people have been interested to know about his personal life, including if he has a girlfriend/wife. Well, we've got you covered.
Previously, we touched on Matt and Amani.
Ramit Sethi's Wife: The How to Get Rich Star Is Married to Cassandra Campa Since 2018!
For all the ladies with a little hope in their hearts, we want to recommend you start looking for someone new. Yes, Ramit Sethi (@ramit) does have a wife. He and Cassandra Campa exchanged vows on July 28, 2018, in a traditional Sikh wedding held in Lake Tahoe, California.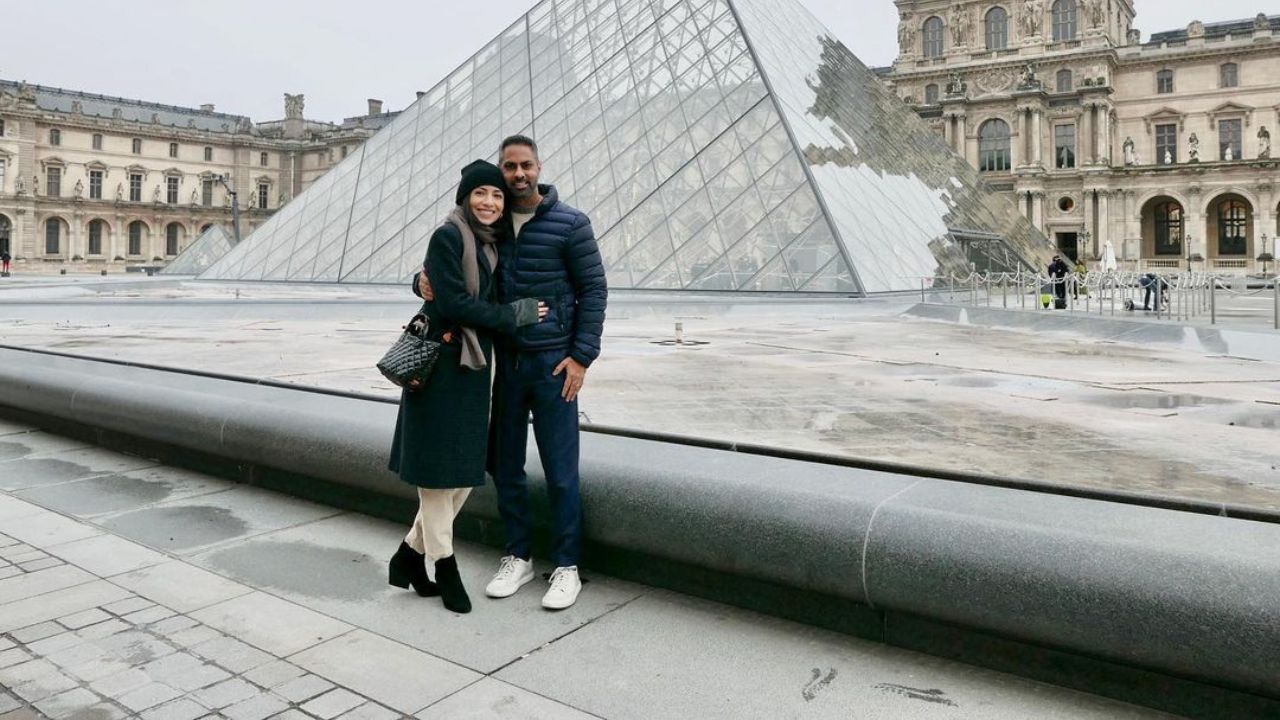 Ramit Sethi and her wife, Cassandra Campa.
Image Source: Instagram
The couple reportedly met for the first time at a friend's barbecue in the East Village. Ramit proposed to Cassandra after dating for 4 years. Their wedding festivities were a lovely mix of Indian and Mexican customs, brilliantly fusing the couple's two cultures.
Ramit Sethi and his wife created a list of their top three priorities when they initially started planning their wedding. They decided on a California outdoor location with wonderful cuisine and a lovely fusion of Cassandra's Mexican and Ramith's Indian cultures. The two fell in love after seeing The Ritz Carlton Lake Tahoe and Northstar California Resort. All the wedding activities were planned with assistance from Brilliant Event Planning, who was also responsible for the engagement.
Speaking of weddings, Ramit previously told CNBC Make It that a wedding must be planned well since it's a previous once-in-a-lifetime thing. He explained,
Let's be honest. It's your one special day....You want the nice flowers or the nice chair or the nice chicken. Why not? It's your one day.My advice to you is acknowledge it, plan for it, don't delude yourself into thinking that you are only going to spend $16 on a wedding.
Ramit Sethi and Cassandra Campa's wedding.
Image Source: NICK GRAY
According to him, he had really started saving for his wedding when he was 24 years old, several years before he ever met his wife. Sethi claims that he was certain of two things before he was even ready to be married:
I knew, one, that I was probably going to get married eventually. Two, I knew that it was going to be a lot more than $30,000, because I'm Indian. So, I started saving money every single month in a savings account — I literally called it 'Wedding Savings' — every month I would put money [in] there automatically.
Cassandra, 37, was born in California on July 8, 1985. She is of mixed heritage, and her parents are Roy J. Campa, the proprietor of Visalia, California, vehicle restoration business Campa's Custom Painting, and Patricia A. Campa. She is a popular Personal Stylist who founded The NLW Style System.
Ramit Sethi's wife, Cassandra, graduated from The California State University, Long Beach. She previously worked for Equinox's men's, accessories, and clothing divisions as an assistant planner. She also had a job in London's corporate sector of the fashion business.
Both Ramit and Cassandra are successful persons in their own right, and they support one another's goals and ambitions in the workplace. Their partnership is proof that individuals from various origins can come together and have happy and fulfilled lives together and that love has no bounds.