Matt and Amani from Netflix's How to Get Rich live on one income (Amani is an account executive). As Reddit users inquired, here's how Ramit Sethi helped them.
How to Get Rich on Netflix follows self-proclaimed financial expert and New York Times bestselling author, Ramit Sethi, as he visits customers around the country. Ramit researches each client's financial information prior to their appointment, including their income, debts, and checking account balances, in order to understand their way of life.
He then gives everyone advice on cutting back on unneeded expenses so they may spend money on things that make them happy. It's fascinating to see how each person on the program lives a different lifestyle and approaches money in a different manner.
Matt and Amani, clients of Ramit, are one of the most interesting couples in the first season of the show. The couple and their children live on one income and Ramit visits the couple to help with their expenses. We've found that many Reddit users have been interested to know about the couple in detail. Well, we've got you covered.
Matt and Amani From How to Get Rich: Here is How Ramit Sethi Helped the Couple to Spend Less Than They Earn!
Matt and Amani from Netflix's How to Get Rich live on 1 income but spend $27,000 a month. Amani's employment as an account executive at a software company provides the couple with their only source of income.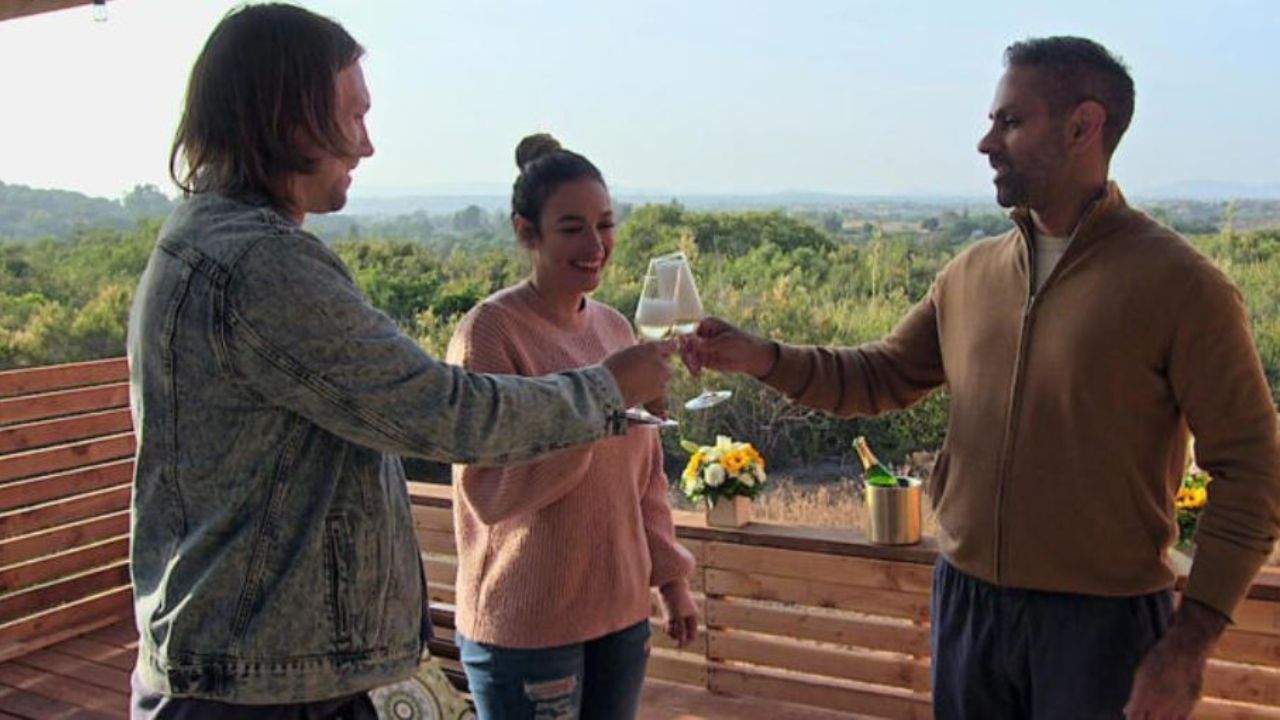 Matt and Amani spend more than they earn.
Image Source: MSN
For the couple's two daughters, Matt gave up his profession as a traveling electrical engineer and became a stay-at-home parent. Sure, supporting a family of four on one salary might be difficult, but Sethi's calculations revealed that Matt and Amani really earn roughly $24,000 each month. Analyzing their financial condition, Ramit Sethi (@ramit) said it was a huge red flag for him. He said,
In this month, they contributed $24,000 to this checking account, and they spent $27,000. They spent more than they made. This is a huge red flag for me.
Due to their excessive spending, Matt and Amani had to use overdraft protection to pay for their goods. Accounts for overdraft protection generally include fees and high-interest rates. Sethi then recommends the couple a "Design Your Rich Life" journal to work on together. He says,
The first step I want them to do is to start talking about money, getting positive with it, dreaming. This is a great opportunity for them to start asking questions instead of judging each other.
How to Get Rich: Scripted or Real?
We have never seen any reason to doubt Netflix's claims that How to Get Rich is an unscripted reality show. The majority of authenticity requirements are met, and the producers hardly ever make an appearance. A program can only be unscripted, as the term implies if it forgoes any forms of scripting.
The cast must perform all actions and scenes live in front of the camera; the producers are not permitted to control the action. The cast is completely free to perform as they like, so, we believe the activities we see on TV are real.
By bringing in Ramit Sethi, a specialist in finance, the Netflix program immediately establishes its validity. He has written a number of books on the subject and even runs a podcast, but he is most recognized for offering sound financial counsel to those looking to make changes in their life. Additionally, Ramit himself introduces the participants to the audience and they are all his clients, which naturally raises the level of trust.
Ramit Sethi is a self-proclaimed financial advisor.
Image Source: MSN
We are also pleased to confirm that each and every financial document Ramit examines is absolutely real. He takes us through each report while visualizing the individual in real life, even if the camera just hides sensitive information like social security numbers. Therefore, it comes as quite a surprise when the majority of expert forecasts come true. Although some viewers may see this as evidence of scripting, the program explains how a financial report might reveal important data about a person's lifestyle.