Millie Ford aka Milli Gram is currently in a relationship with her boyfriend, Timothy Abbott. While the couple has never announced their relationship officially, we can confirm it as they frequently post each other pictures of going on a date or hanging out on their Instagram. 
Millie Ford aka Milli Gram has been a popular name on TikTok in Australia in recent months. She is most known for her hilarious imitations of Australian teachers, but she also plays a variety of characters and frequently appears in quick sketches that highlight amusing and relevant events that we have all experienced at some point. She often impersonates a teacher and calls out the "boys at the back," which has become one of her most well-known catchphrases.
Millie, 26 years old by age, started making TikTok videos when she was employed in social media and marketing. She soon began creating her own work, and soon her fan base grew rapidly. With over 1.5 million followers on the app, Millie is consistent to entertain her followers.
Since Millie Ford has been gaining a lot of popularity, her personal life has been a subject of concern to many of her followers. Many people wonder if she has a boyfriend. Well, here's everything you need to know.
Check out the relationship status of Joni Lamb and Said Benrahma.
Millie Ford's Boyfriend: The Australian TikTok Star Is in a Relationship With a Guy Named Timothy Abbott!
Talking about her boyfriend, Millie Ford (@milligram96) seems to be in a relationship with a guy named Timothy Abbott (@worthlesstwink). While neither of them has regarded the other as a boyfriend or a girlfriend, we can confirm they're dating as they frequently post pictures of going on a date or hanging out together.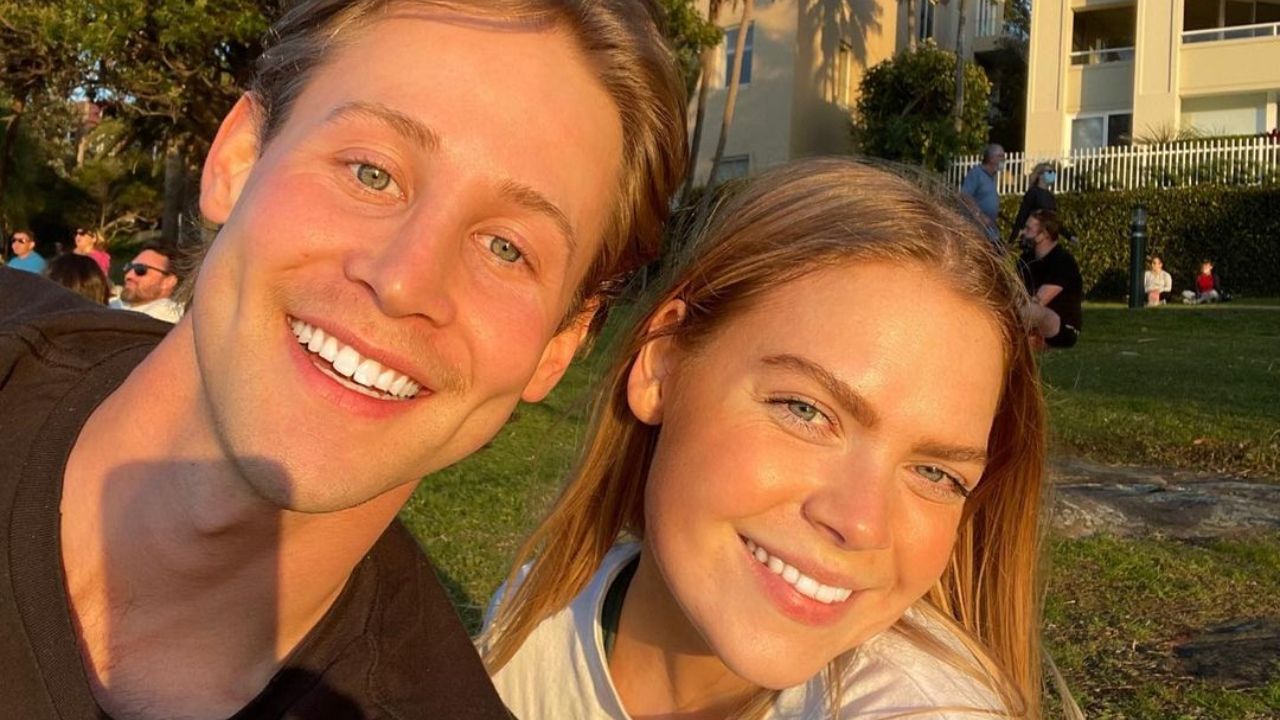 Millie Ford and her boyfriend, Timothy Abbot.
Source: Instagram
Timothy aka Tim is a Director of Performing Arts by profession. His Instagram also suggests that he has recently been selected as the brand ambassador of Sydney Swans, a professional Australian rules football club. Other than that, he just seems to be a family guy who loves spending time with his friends and family.
And it appears the couple has been dating for a few years now. Both Millie and her boyfriend posted each other's pictures on their Instagram at the end of 2021. However, they have never ever officially announced their relationship.
Clearly, Millie Ford and her boyfriend, Tim, seem to be very happy with each other as they frequently spend time together, whether it's a romantic date at a fancy restaurant or a beach date. And to be honest, the couple totally matches each other's vibe as both of them are renowned for their funny content.
Millie and Tim casually hanging out on a beach.
Source: Instagram
We, however, will get back to you again if the couple goes official someday. Till then, keep on visiting their Instagram profiles to have a little glance at their relationship status and how they actually spend time together.
Online Hackers Stole $1,000 From Millie Ford!
Australians are being warned to reset their passwords immediately and to cease keeping their bank card information while buying online. Sydney-based Millie Ford, one of the top TikTok stars in the nation, lost $1,000 to hackers when they discovered her personal information and began making unauthorized transactions in her name.
The 26-year-old told FEMAIL that she began receiving "hundreds of spam emails" in her main inbox, which prompted her to investigate what was actually going on. She stated,
I took a closer look and realised the hoards of emails were covering up real confirmation emails of purchases from a website that were not made by me....My card details were saved to my account for an online store and the hackers had been using them to purchase items. Turns out this scam process happened four times before I figured out what had happened. Overall, I lost about $1000.
As Millie "didn't know" she had been hacked or what to do, she initially posted about the incident on social media and asked for guidance. She added,
It was very frustrating and not knowing what sort of position I was in was scary. I also didn't know how much they had taken from me or what to do next.
Fortunately, the online store from whom the purchases were made got in touch and heard Millie Ford out. However, she didn't get any of the money back.