Despite posting pictures with multiple girls on Instagram, Mike Majlak does not seem to have a girlfriend in 2023 as he has not revealed anything about his relationship status.
Mike Majlak is a well-known American star renowned for his work as an Instagram star, podcaster, and YouTuber. He has made a huge effect in the digital realm with a varied set of abilities that include marketing, writing, and photography.
Mike Majlak is a friend of Logan Paul, a very popular online personality. His YouTube channel has over 2.75 million subscribers. He also serves as one of the hosts for the well-known YouTube-based podcast titled Impaulsive. Additionally, he also has a huge following on Instagram, with over 1.7 million followers.
Often spotted with different girls time and again, many people have recently been curious to know if Mike Majlak has a girlfriend in 2023. Well, here's everything you need to know about his relationship status.
Previously, we touched on the relationship status of Carlos Alcaraz and Amelia Dimoldenberg.
As of 2023, Mike Mike Majlak Does Not Appear to Have a Girlfriend!
It's unclear who Mike Majlak (@heybigmike) is dating in 2023 as he has never announced anyone as his girlfriend. And it's hard to speculate who he might be dating as he has never been in a committed relationship ever. He dates a lot of girls and doesn't hesitate to post them on Instagram.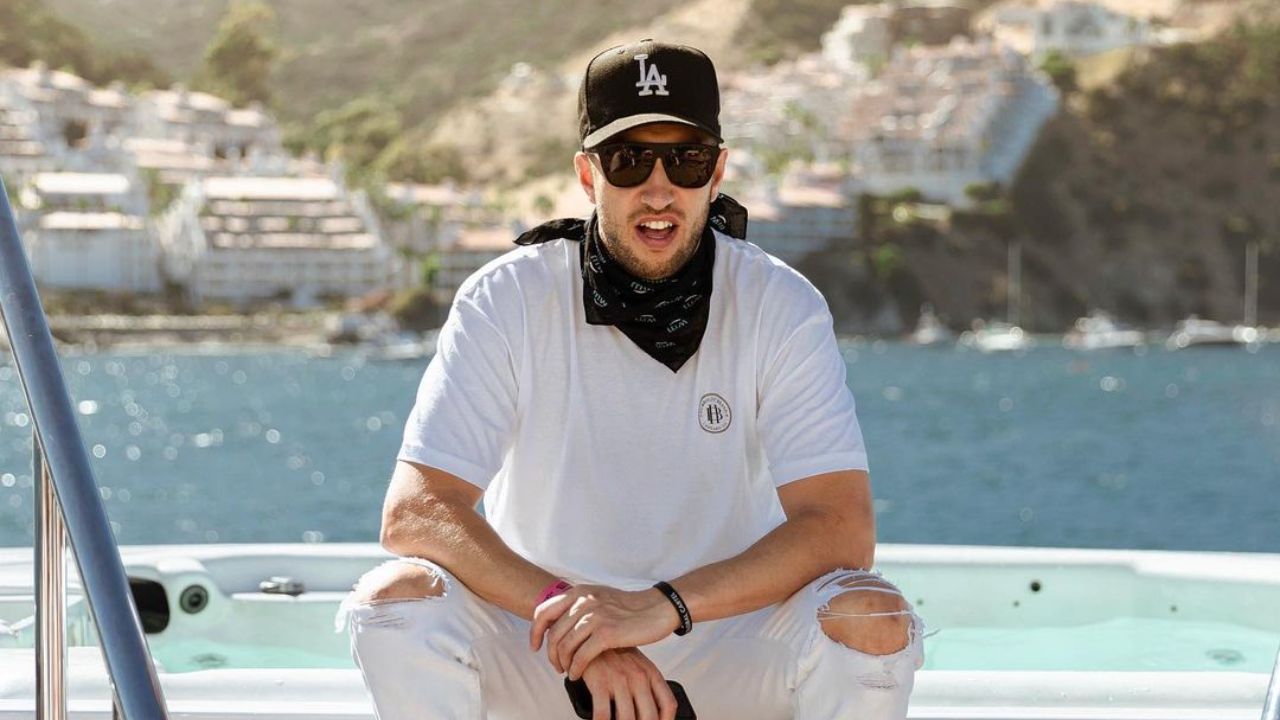 Mike Majlak does not appear to have a girlfriend in 2023.
Image Source: Instagram
However, the most popular girl he has been with is adult star, Lana Rhoades. They started dating after Logan Paul introduced Lana to Mike on his birthday as a gift. The couple dated for around a year before calling it quits on February 2021. Lana revealed their split a few months later, stating Mike had twice disrupted their intentions to move in together, after which she eventually decided she had had enough and ended their relationship.
Since then, Mike Majlak and Lana have become friends, and Lana is now a frequent presence in his YouTube videos, including his most recent post on March 26, in which the two take her one-year-old child for a day out and are getting along fantastically.
While nothing was directly stated in the video, Mike himself took to the comments to clear the air and resolve a few issues concerning himself, Lana, and their relationship. The first thing he said while answering frequent queries was their relationship status.
"We're not getting back together, but she's my homie for life and I'll always check in on her and little man," he wrote. He then joked that he was "still clickbaiting Lana for views but it's also great content so shut up."
Mike Majlak and Lana Rhoades dated in 2020 and split in 2021.
Image Source: Indy100
Viewers have regularly speculated that the two are rekindling their old flame, particularly when she appears in his videos, but Mike has once again put an end to such speculations for the time being, though many will certainly choose not to believe him. Therefore, the identity of Mike Majlak's possible girlfriend remains a mystery for now. However, we will surely get back to you as soon as we get any updates.
Mike Majlak's Early Life!
While Mike Majlak was born and raised in Milford, Connecticut, he currently lives in Los Angeles, California. His father's name is unknown, however, his mother's name is Robin Majlak. He also has two sisters, Abby and Jill Majlak, with whom he has a close relationship.
Mike attended Fordham University for a short time but did not complete his degree there. He did, however, attend a local high school in Connecticut. He has created a reputation for himself in the marketing field as a marketing guru. Throughout his career, he has collaborated with and worked alongside noteworthy personalities such as Logan Paul, Jacquelyn Noelle, Lydia Kenney, and Ayla Woodruff.
Mike Majlak has a deep interest in photography, which he has demonstrated on his Instagram profile in addition to his professional accomplishments. He has also dabbled in blogging, contributing to sites such as The Essential Foodie. Mike's engaging social media presence, combined with his many abilities, has garnered him a sizable following and positioned him as a notable person in the world of social media.