According to Richard Jefferson, Lebron James has undergone a weight loss of 10 to 12 pounds since sustaining the injury. The ESPN analyst believes it might be his strategy to avoid injury in the playoffs.
Lebron James and the Los Angeles Lakers are finally back. The team, which started the 2022-23 season with a record of 2-10, ended the regular season in the 7th position in the West Conference with a record of 43-39. The Lakers will host the 8th seed, Minnesota Timberwolves, in the play-in tournament on Tuesday night to secure the 7th position for the playoff.
In addition to Lebron's effort, Anthony Davis, Austin Reeves, D'Angelo Russell, Rui Hachimura, Dennis Schroder, and Jared Vanderbilt have all been playing hard, especially after the transfer season. Critics claim the team looks scary and could even win the conference if everyone stays healthy.
Apart from that, fans and a few critics have been claiming that Lebron James might have lost a few pounds ever since he returned from the ankle injury on March 26. They believe the all-time scoring leader in NBA looks comparatively leaner. As a result, they have been curious to know more about his weight loss transformation. Well, we've got you covered.
Previously, we touched on the weight loss efforts of Imogen Sellers and Adele Roberts.
Lebron James' Weight Loss: Former Teammate & Now an ESPN Analyst, Richard Jefferson, Believes He Has Lost 10 to 12 Pounds Since Sustaining the Injury!
Many fans and a few reports claim that Lebron James (@kingjames) has undergone a slight weight loss transformation since he returned from the ankle injury in late March. Comparing his before and after pictures, he looks much leaner. However, the 4 times NBA champion has not made any remarks about his weight. Instead, he appears to be completely focused on the playoffs.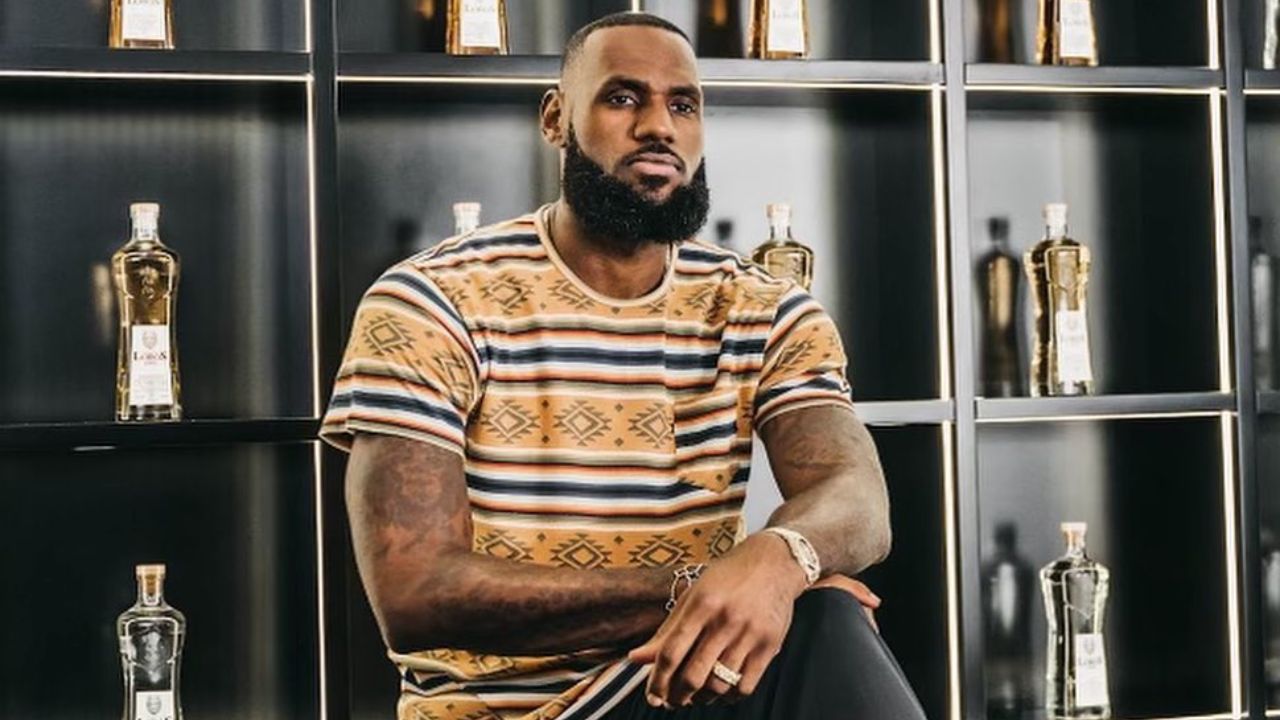 Richard Jefferson believes Lebron James has undergone 10 to 12 pounds of weight loss.
Source: Instagram 
There's no doubt that Lebron James is still one of the best players in the league even in his 20th season. However, he is not as athletic as he was before. He is 38 years old after all. And he frequently suffers from minor injuries. In late February, he suffered an ankle injury during a game with Dallas Mavericks and was put on rest for around a month. As soon as he made his return on March 26, fans and reporters have been claiming that he looks like he might have lost a few pounds.
In addition to getting a lot of rest, Lebron's former teammate Richard Jefferson, now an analyst for ESPN, claimed that he has undergone at least 10 pounds of weight loss since sustaining the injury. He said,
Well, one of the things I've noticed is that he looks like he lost about 10, 12 pounds from the time that he got hurt to now. It looks like he's trying to take weight off of that foot, make him a little bit lighter, make him a little bit quicker.
During Lebron James' second season with the Cleveland Cavaliers, Jefferson was a member of the team and together they won the NBA championship in 2015–16. As part of an eight-year stretch in which he reached the NBA Finals each season, James was at his best during those seasons. Jefferson makes some valid arguments concerning James' desire to keep weight off his foot in order to be healthy for the remainder of the Lakers' season, especially in the playoffs.
Lebron James' latest appearance. 
Source: Instagram 
Lebron James has excelled this season when he's been healthy. The all-time leading scorer in the NBA averages 28.8 points, 8.5 rebounds, and 6.9 assists a contest while shooting 30.3 percent from outside the arc and 49.9 percent overall. The Lakers are happy to have James back for the final stretch, whether or not he underwent weight loss. With Davis and James both in the lineup, the Lakers might shock many by making a significant playoff run after missing the postseason in 2021–22.
Los Angeles Lakers vs. Minnesota Timberwolves: Who Will Face Memphis Grizzlies in the First Round of the Playoffs?
The previous postseason matchup between the Los Angeles Lakers and Minnesota Timberwolves was in the 2004 Western Conference Finals, with Kobe Bryant and Shaquille O'Neal facing off against Kevin Garnett. 19 years later, the stakes aren't quite as high. Tuesday's game between the Lakers and Timberwolves will decide the conference's No. 7 seed. Yet, it doesn't follow that we shouldn't anticipate some excitement in this one.
The Lakers are the hottest team in the NBA right now. Because of the deadline signings of players like D'Angelo Russell, Jarred Vanderbilt, and Rui Hachimura, they have won 18 of their previous 26 games.
The Timberwolves? They alternate between being hot and chilly. They dropped three straight before winning their last three games, which was all they needed to do to get into this game. Before that, they lost three games and then won four straight. You never really know which Timberwolves squad will play on any given night. However, we can anticipate the best performance from both the Lakers and Timberwolves since the winner advances to the playoffs.