As of 2023, Kit Connor does not seem to have a girlfriend. Since he is bisexual, many people previously linked him with Joe Locke. And most recently, people believe Kit might be dating Maia Reficco, his co-star in his upcoming movie, A Cuban Girl's Guide to Tea and Tomorrow.
Heartstopper, which debuted on Netflix on April 22, 2022, is based on Alice Oseman's 2020 graphic novel of the same name, which tells the love story of Charles "Charlie" Spring (Joe Locke), a shy gay student at Truham Grammar School who has recently been outed, and Nicholas "Nick" Nelson (Kit Connor), a popular rugby player a year older than Charlie.
The show explores Charlie and Nick's relationship from the beginning of their deep friendship through Charlie's crush on Nick and Nick's battles with his own sexuality and affection for Charlie. The show was such a hit that it was immediately renewed for 2 more seasons. And finally, Season 2 has arrived on the streaming platform.
On the other hand, we've found that many people have been curious to know if Kit Connor has a girlfriend in 2023. Well, we've got you covered.
Previously, we touched on William Gao.
Kit Connor Does Not Appear to Have a Girlfriend in 2023!
Kit Connor (@kit.connor) does not appear to have a girlfriend in 2023. The Nick actor has not revealed anything about his dating life yet and his social media also does not hint anything about his possible romance.
As much as there's a chance he might have a girlfriend, there's an equal chance that he might have a boyfriend. Yes, the 19-year-old is bisexual.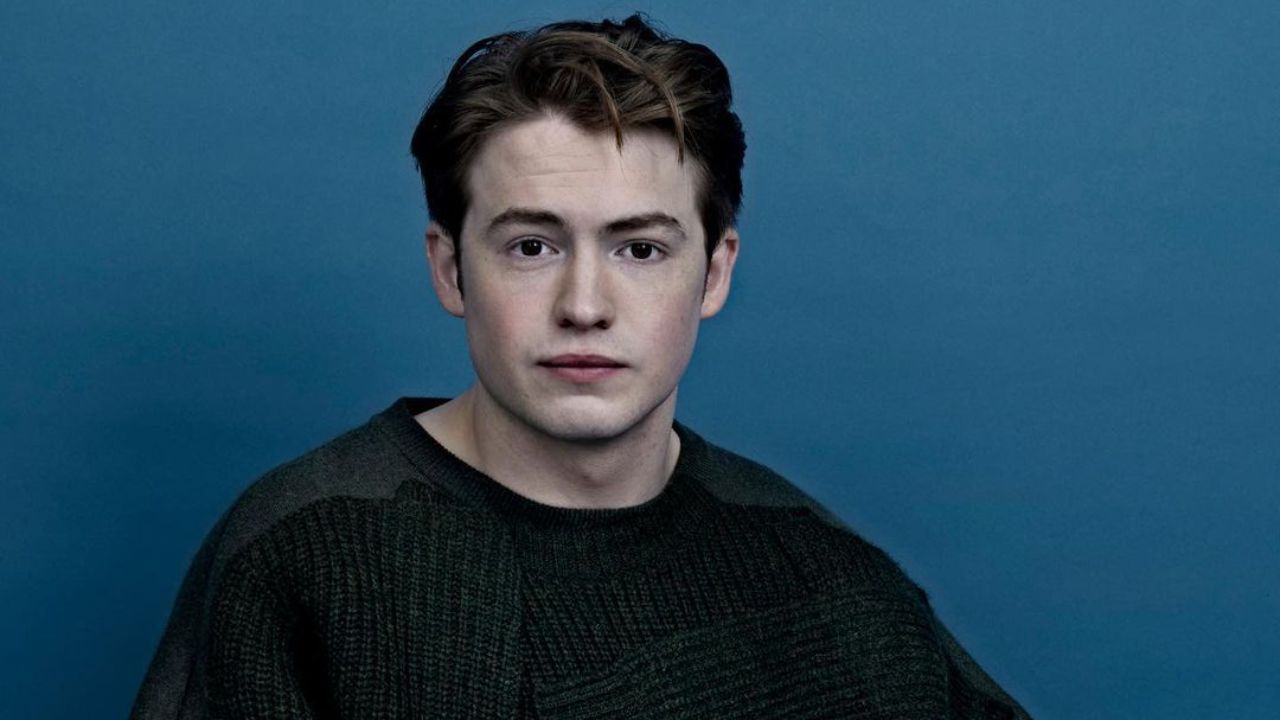 Kit Connor does not have a girlfriend in 2023.
Image Source: Instagram
Connor openly came out as bisexual in October 2022 via a Twitter post. In his tweet, he expressed his displeasure with fans who forced him to reveal his sexuality, claiming that they had missed the show's objective.
He slammed social media users for "forcing an 18-year-old to out himself." Regardless, Heartstopper creator Alice Oseman, costars Joe Locke, Sebastian Croft, Kizzy Edgell, Olivia Colman, journalist Mark Harris, and Labour Party MP Nadia Whittome all supported the actor's choice to come out.
On the other hand, there has been a rumor circulating on the Internet that Kit Connor might be dating his co-star, Joe Locke, who plays Charlie in the Netflix series. However, they're not dating. In several interviews, he stated that they are great friends and have a close bond, which helps their performances as Nick and Charlie in the show.
He pointed out the significance of their connection and the support they gave one other during personal sequences. He stated that having an intimacy coordinator on site was crucial because it provided them with an additional level of comfort, security, and safety.
Thus, Kit Connor appears to be in single 2023. Nevertheless, there's a chance he might be dating in private. We will surely get back to you as soon as we get any updates.
Kit Connor Is Rumored to Be Dating Maia Reficco, Co-star of His Upcoming Movie!
After being spotted holding hands, Kit Connor and Maia Reficco previously became the subject of relationship rumors. Because they are co-stars in the upcoming film, A Cuban Girl's Guide to Tea and Tomorrow, there is speculation that Reficco is Connor's girlfriend.
There's a rumor that Kit Connor might be dating Maia Reficco.
Image Source: Shutterstock
However, neither has admitted nor denied the dating rumors yet, allowing admirers to speculate about the nature of their connection. Surprisingly, he has been the subject of relationship rumors and heated sexual inquiry. This rumor gained traction following his depiction of Nick Nelson, a bisexual, closeted rugby player, in Netflix's Heartstopper.
Some fans accused Kit of queerbaiting, which is when someone fraudulently pretends to be a member of the LGBTQ+ community in order to gain attention, or when a TV program or film indicates LGBTQ+ representation without thoroughly examining or verifying it. As mentioned earlier, this forced Kit to come out as bisexual in October 2022.
Despite the complexities of their personal lives, Connor and Reficco's professional collaborations and impending films have surely increased public interest in their connection. Fans are anxiously awaiting additional clarity from the performers as they walk the fine line between public and private lives.
Before leaving, find out details on Mr. Farouk & Mr. Ajayi's romance.