Mr. Farouk and Mr. Ajayi develop a feeling for each other during their trip to Paris in Heartstopper Season 2. Later, the two share a kiss and even sleep together.
Heartstopper on Netflix centers around the relationship of Charlie Spring and Nick Nelson, who face a series of trials that threaten their partnership one after the other. The narrative unfolds via their efforts to maintain their bond despite the hurdles they face along the road.
The adolescent boys gradually move near each other after being seated next to each other. While their desire for each other is the focus of the series, the LGBT romantic drama also delves into the vitality of friendship and platonic love.
Although the series focuses on Charlie and Nick's adorable chemistry, the British drama also focuses on other characters' stories. Mr. Farouk and Mr. Ajayi, who are both teachers, have a story of their own in Season 2, and viewers have been curious to know more about them. Well, let's get started.
Previously, we touched on Tao, Kit Connor, and William Gao.
Heartstopper: Mr. Farouk and Mr. Ajayi's Romance Explored!
In Season 2 of Heartstopper, Mr. Farouk regrets taking the trip to Paris at the moment he needs to have a meeting with the students. He refuses to consider their superfluous demands, such as Ben's refusal to collaborate with Nick. He does, however, support the kids when they need it while acting as though he is unconcerned about what they do as long as they obey his regulations.
When Charlie collapses, Mr. Farouk shows his love for him in his own unique way by giving him food and soothing him. Even when Darcy gets drunk and pukes in his and Mr. Ajayi's room, he chooses not to report her and claims she has food sickness.
Mr. Farouk and Mr. Ajayi have completely opposite personalities, but they work well together. Mr. Farouk keeps the students in order while Mr. Ajayi is friendly and indulgent with them. Mr. Farouk forces them to listen to Mr. Ajayi's directions on their trip to Paris so many times that it becomes a habit.
The two teachers connect in Paris, and Mr. Ajayi brings out a different side of Mr. Farouk. Mr. Ajayi requests that he pose with the portraits in the museum, and Mr. Farouk agrees. Mr. Farouk and Mr. Ajayi get close, and one night, Mr. Farouk discloses to Mr. Ajayi that he is gay. He never had any amazing gay encounters as a youth since he didn't discover his sexuality until he was in his late twenties.
Mr. Farouk invites Darcy to share a bed with him after he pukes on Mr. Ajayi's bed. The two teachers kiss and share a bed. Later, under the excuse of requiring extra chaperones, Mr. Ajayi calls Mr. Farouk to the school prom, and Mr. Farouk arrives.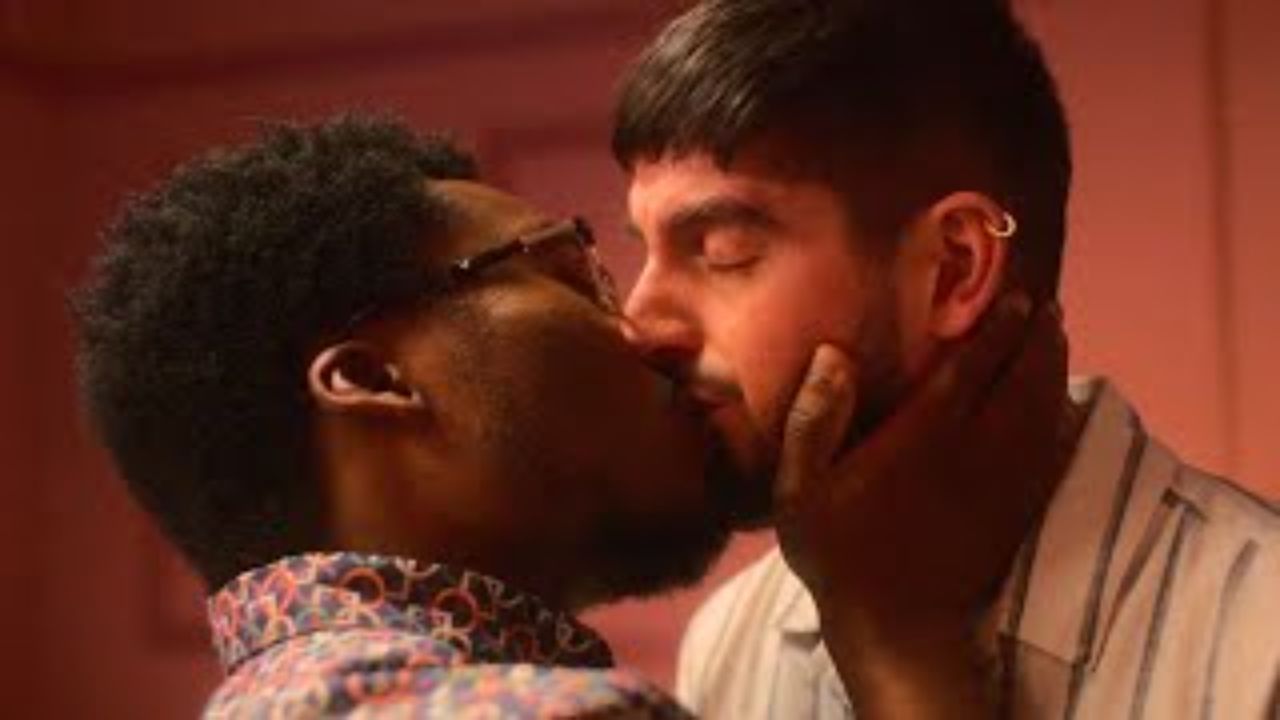 Mr. Farouk and Mr. Ajayi involve romantically in Heartstopper Season 2.
Image Source: YouTube
When they talk about what occurred in Paris, Mr. Farouk believes that sleeping together was not a good idea. Their relationship, however, is far from ended, as Mr. Farouk appears positive and smiles when Mr. Ajayi considers taking him out.
Know About the Actors Who Play Mr. Farouk and Mr. Ajayi!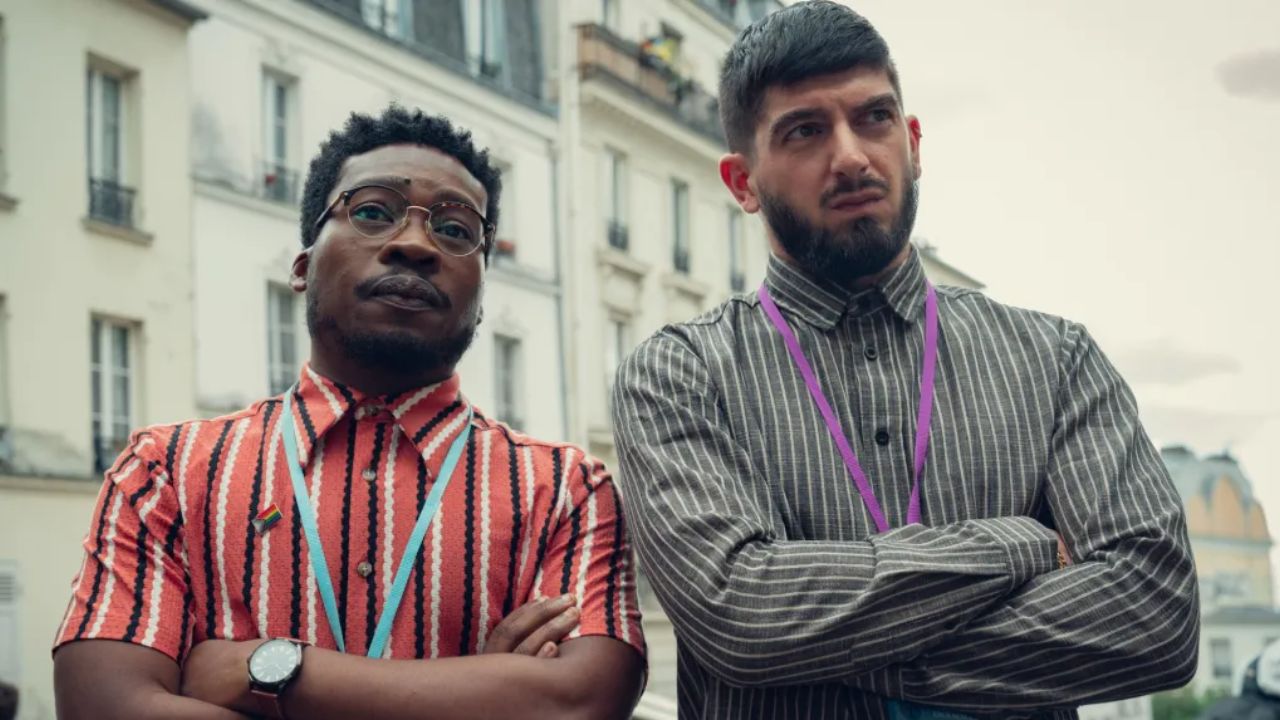 Mr. Farouk and Mr. Ajayi are played by Nima Taleghani and Fisayo Akinade respectively. 
Image Source: PinkNews
The role of Mr. Farouk is played by actor Nima Taleghani. According to IMDb, he started his acting career in 2016. While his major concentration has been on theatrical performances, he has proved his flexibility by playing a variety of parts in films and television series. His credits include Casualty, 90 Minutes, Hatton Garden, Danny Boy, and Femme. He can be found on Instagram at (@nima_taleghani).
Similarly, the role of Mr. Ajayi is played by Fisayo Akinade. He has appeared in shows such as Banana, Cucumber, Ordinary Lies, and Silent Witness for the BBC. However, he does not appear to have a public Instagram account.